Catching Up with Phil Kubel
A mid-year update on what's happening at HPA
August 24, 2022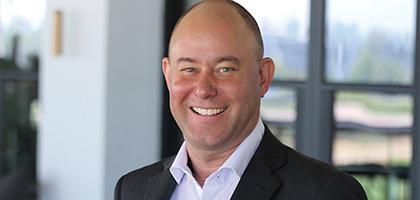 By Debra Kaufman
What can we look forward to at the 2022 HPA Awards?
Over the past 17 years, the HPA Awards have recognized our amazing industry and the talented individuals and teams who create great visual effects, sound, editing, and color grading.  We also present special honors for engineering excellence, lifetime achievement, creativity and innovation, and more. The 2021 Awards at the Hollywood Legion Theater, our first time at that venue, was a huge success.
HPA has experienced significant growth over the past two years, and we're looking forward to welcoming a lot of new HPA members at this year's Awards. Every one of those new memberships – corporate and individual – means new friends, colleagues, and collaborators. This signature event is a celebration of all the talent in our industry. This year we've added new categories – a juried award for restoration and non fiction documentary honors for visual effects, editing and sound– so there will be more outstanding nominees and exciting projects. If you liked last year's awards, you're going to love this year's! We do expect this year's Awards to sell out, as they did last year, so we recommend buying tickets when they become available in August.
What has the response been to the new documentary categories?
In the past, documentaries tended to show up in a number of categories. At a certain point, we realized they shouldn't be judged against narrative work. Adding a new category could typically take several years to gain traction, but this category already had strong interest and we've received many entries that are a beautiful representation of all the major studios' hard work.
As a fan of documentaries, I can't wait to see who the nominees and winners are going to be. It's also clear that the industry is embracing nonfiction at a heretofore unseen pace, and there is so much great documentary work out there that deserves to be recognized.
Are you looking forward to returning to the Legion?
Absolutely! The Hollywood Legion is an amazing venue, steeped in Hollywood history, perfect for the HPA Awards. With their state-of-the-art projection and sound system, and retro vibe, it sets the perfect scene for an amazing celebration.
Will there be a cannon?
The cannon! You know how that came about: Leon Silverman said, "there is a cannon outside; I think we should only move to the Legion if they let us fire it off." Luckily, with a little Hollywood magic, we were able to make firing it for attendees possible, and yes, that will be back this year.
What's going on with WIP this summer?
In June, Women in Post kicked off the summer with a sold-out networking lunch at Brews Brothers Brewpub in Burbank, thanks to the generous support of our sponsors Adobe and Dell.. Last week our virtual program with executive coach Diana Tauder attracted a full cadre of eager attendees. On August 18 we're moving back to in-person with another networking lunch at Marino's restaurant. Tickets are available now at hpaonline.com.
When can we start looking out for a call for applications for the next YEP class?
The Young Entertainment Professionals have been busy this year with so many meetups and mentor pairings that it's hard to believe it's already time for a new class. The application process for the 2023 YEP program will open in October. Be sure to check hpaonline.com for more information.
What can you tell us about the 2023 Tech Retreat?
The 2023 Tech Retreat will take place February 20-23, returning to the Westin Mission Hills in Palm Desert, so get your travel plans booked early because this is always a sell-out event.
Supersession planning is underway, and I don't want to spoil the surprise but all I can say is "WOW!" The team is pulling out all the stops and is putting together something that is going to be nothing less than spectacular. For anyone who has attended, the Tech Retreat, and especially the Supersession, provides attendees unrivaled access to the brightest minds and hands-on access to the latest and most relevant and emerging technologies.  The 2023 Tech Retreat will be no exception.
The main program hosted by Mark Schubin and the Innovation Zone proposal process is open and filling up quickly. The deadline to submit is quickly approaching so please get your applications in to be considered.
In addition to the Supersession, the Tech Retreat is going to be an educational and networking packed event that should not be missed. But remember tickets are now selling out months in advance, so be sure to purchase your ticket when registration opens early in October.
Any last words?
We've got so many exciting events coming up, and members have access to priority registration for all of them – if you're not already a member, become one now so you don't miss out!