Program Overview
Women in Post (WIP) provides leadership opportunities and visibility for women working in professional content creation at all levels, across all media. Members network, learn, and share information and ideas in an inclusive and supportive setting.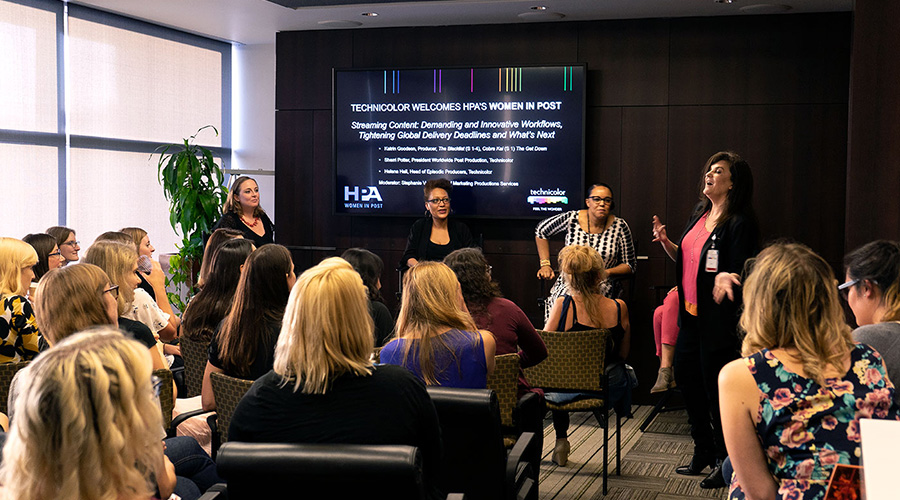 WIP hosts programmed events throughout the year, including Women in Technology lunches at the annual HPA Tech Retreat in Palm Springs as well as the popular Summer Lunch Series.
In 2016, Women in Post incubated the HPA's Young Entertainment Professionals (YEP) program, which has grown into a vibrant community of its own.
Upcoming Events
HPA Women in Post hosts a Luncheon at the HPA Tech Retreat every year with topics and activities related to the program.