Foundry celebrates 25 Years at Foundry Live in September
September 30, 2021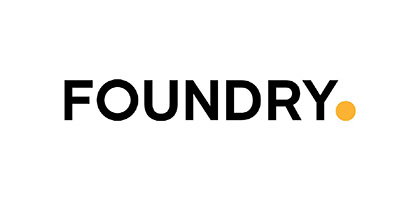 Foundry, the leading developer of creative software for the Media and Entertainment, and Digital Design industries celebrated its 25-year milestone with the return of its Foundry Live event. Taking place between 21-29 September 2021, the online event neatly coincided with Foundry celebrating its 25-year milestone and included a look back at the key defining moments over the last quarter-century as well as a look towards the future of the creative industries.
Events of Foundry Live, now available on demand:
Preview of Mari 5.0 and Katana 5.0
Foundry's Look Development and Lighting team reveal how the upcoming Mari and Katana releases are focused on reducing pipeline friction and facilitating creativity. Register here
What's Next in Nuke 13
With an extended machine learning toolset, a new rendering architecture, user experience updates, the implementation of OCIOv2 and more, see how Nuke 13.1 will continue to accelerate artists' creativity. Register here
Research and Innovation Showcase
Connect with Foundry's Research team and industry experts to learn how Foundry is solving hard problems in AI, real-time, and cloud to advance VFX workflow and pipeline efficiency. Register here
The Future for Flix and Story Development
Join the Flix team for a discussion about Flix's future and the features to come in Flix 6.4, including an improved journey from Storyboard Pro to Avid, UX enhancements and more. Register here
The Completed Modo 15 Series
The Modo 15 series has added Curve Booleans, a new Mesh Fusion Workflow, Stack Node, Deferred Updates and OmniHaul, but there is more to come. Join the Modo team to learn what's in store for 15.2 and reflect on the completed series. Register here
To learn more about Foundry's 25 Years Milestones, visit https://hubs.la/H0Wpy0M0.