Gina Prince-Bythewood and Polly Morgan, ASC, BSC to Discuss The Woman King and Their Industry Insights at October 27 Women in Post Event During SMPTE Summit
Discussion Moderated by The Hollywood Reporter's Carolyn Giardina
October 20, 2022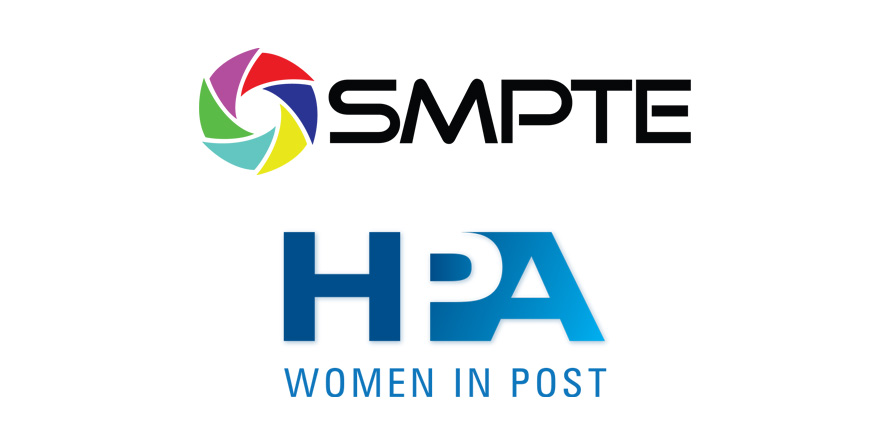 At an event hosted at the historic American Society of Cinematographers (ASC) clubhouse for HPA Women in Post (HPA WIP) and the Society of Motion Picture and Television Engineers (SMPTE), acclaimed director Gina Prince-Bythewood and cinematographer Polly Morgan, ASC, BSC will be featured in conversation with Hollywood Reporter Tech Editor Carolyn Giardina. They will discuss the challenges and climate for changefor women in the entertainment industry as well as their recent collaboration on the critically-acclaimed film The Woman King. Presented in association with the SMPTE Media Technology Summit the event will take place on October 27, 2022.
Opening at the top of the domestic box office, The Woman King, from Sony's Tristar Pictures,has garnered rave reviews and received an A+ Cinemascore. The film is the remarkable story of the Agojie, the all-female unit of warriors who protected the African Kingdom of Dahomey in the 1800s with skills and a fierceness unlike anything the world has ever seen.  Inspired by true events, The Woman King follows the emotionally epic journey of General Nanisca (Oscar®-winner Viola Davis) as she trains the next generation of recruits and readies them for battle against an enemy determined to destroy their way of life.  Some things are worth fighting for.
An award-winning director/writer/producer, Prince-Bythewood has directed and written the influential feature films Love & Basketball, The Secret Life of Bees, and Beyond The Lights. Prior to The Women King, her most recent feature was the critically acclaimed action-dramablockbuster The Old Guard, starring Charlize Theron and Kiki Layne. Other recent credits include directing the first episode and serving as an executive producer of ABC's limited series Women of the Movement. A longtime advocate for equal representation in film and television on-screen and behind-the-scenes, Prince-Bythewood has championed many emerging writers and directors as well as funding a scholarship for African American students in the film program at UCLA, her alma mater.
Morgan, a native of London, was named one of Variety's Ten Cinematographers to Watch in 2016. In 2018 she became the first woman ever to be both an ASC and BSC member. In 2018, Morgan shot Noah Hawley's directorial debut for Fox Searchlight Lucy In the Sky, and in 2019, she lensed the sequel to A Quiet Place for Paramount Pictures. In early 2020, she was nominated for an ASC Award for Best Cinematography in Television for her work on FX's Legion. Earlier in 2021, she lensed Where the Crawdads Sing.
Morgan is co-chair of the ASC Vision Committee, which encourages hiring with more thought to inclusivity; providing aid to those who have had fewer opportunities or faced bias; and working alongside the ASC Education and Outreach Committee and other industry groups to connect with underserved students and filmmakers.
Giardina, The Hollywood Reporter tech editor, is an influential journalist and author who has extensively covered the intersection and impact of technology and creativity. Her honors include the International Cinematographers Guild's Technicolor William A. Fraker Award for journalistic contributions to cinematography; American Cinema Editors' Robert Wise Award for journalistic contributions to film editing; and the Advanced Imaging Society's Distinguished Leadership Lumiere Award.
The lunchtime conversation will take place during the SMPTE Media Technology Summit, and presents an opportunity for ASC, HPA WIP and SMPTE members to connect, mingle and hear from two of the most admired filmmakers working today, in discussion with a leading journalist. Sponsors of the event include Adobe, Blackmagic Design, Dell Technologies, and Puget Systems. Visit HPAonline.com or SMPTE.org for more information and registration.