HPA Award for Engineering Excellence Winners Announced
Adobe, Flanders Scientific, Kino Flo Take Coveted Honor
August 16, 2023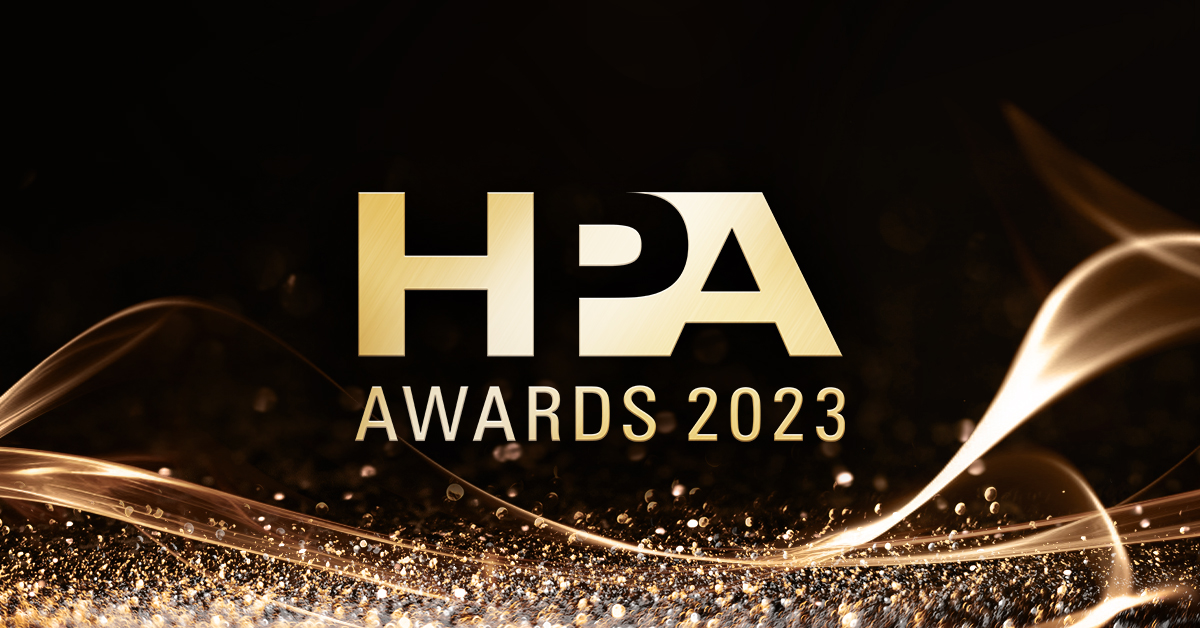 A trio of recipients have been honored with the 2023 HPA Award for Engineering Excellence, announced by the HPA Awards Committee today. The honors will be bestowed at this year's HPA Awards gala on November 9 at the Hollywood Legion in Hollywood, CA.
The HPA Awards for Engineering Excellence are a coveted and competitive honor, denoting outstanding technical and creative ingenuity in media, content production, finishing, distribution, and archive. A distinguished panel of industry judges review materials and video presentations before gathering to hear presentations from submitters and then vote on the top technologies.
HPA Awards Engineering Committee Chair Joachim Zell said, "In the midst of a revolutionary time in media and entertainment, it was exciting to see the caliber and number of entries to the Engineering Excellence awards this year.  Our esteemed judges remarked on the true innovation and advancement in our industry depicted in the presentations.  Sincere congratulations to the winners, and we acknowledge the remarkable achievements represented by every submission."
The winners of the 2023 HPA Award for Engineering Excellence are:
Adobe for Adobe Premiere Pro Text-Based Editing
Premiere Pro is the only professional editing software to incorporate text-based editing, revolutionizing the way filmmakers approach their craft by making dialogue editing as simple as cutting and pasting text. Powered by Adobe Sensei, Text-Based Editing analyzes video clips and provides transcriptions that identify individual speakers. Using an in-app text editor, post-production teams can search for words or phrases, cut sentences, and rearrange dialogue to automatically shape rough cuts directly in their timeline. The feature is designed to help post-production professionals create a rough cut faster, increasing efficiency and eliminating traditional bottlenecks in locating, trimming, and moving specific clips.
Flanders Scientific for XMP550
The XMP550 is a 55″ UHD resolution HDR and SDR reference mastering monitor built around a groundbreaking new QD-OLED panel featuring 2,000 nits peak luminance, 4,000,000:1 contrast, and FSI's widest color gamut to date. The XMP550 qualifies as a Dolby Vision mastering monitor, bringing an end to the days of compromising between smaller reference-grade HDR displays and larger non-reference client displays. The XMP550 delivers the best of both worlds with truly reference-grade performance and professional connectivity in a form factor large enough for both the colorist and clients to view. The XMP550 is OLED without compromise.
Kino Flo for Mimik 120
The MIMIK 120 is a full spectrum image-based lighting fixture that can synchronize to a XR volume to provide foreground lighting. It can be assembled as a wall or ceiling or be used as individual fixtures. It's a 7200 pixel, 10 pitch lighting tile that converts a 3 color RGB video pixel into a 5 color pixel consisting of RGB, 2700K & 6500K phosphor white LEDs. The 5-color pixel ensures better tonal and color reproduction of foreground elements. It also operates at a high frequency enabling camera speeds of up to 960 fps.

Honorable Mention: StypeLandXR
StypeLandXR is an innovative Unreal Engine 5 plugin, revolutionizing virtual production. This trailblazing tool, used for the award-winning FOX Sports Live MULTICAM XR Set, which won the Sports Emmy – The George Wensel Technical Achievement Award, uniquely corrects color shifts on LED walls and resolves inherent delays between LED walls and set extensions. It enables the creation of extensive virtual spaces, offering accurate color matching, seamless transitions, and precision calibration. By enhancing visual impact and immersion, StypeLandXR opens new frontiers of creative potential.
The Engineering Excellence Award will be presented at the HPA Awards gala on November 9, 2023. Nominations honoring creative artistry in 19 categories will be announced in early autumn.
The HPA Awards are made possible through the generous sponsorship of diamond title sponsor Blackmagic Design and supporting sponsor Colorist Society. More information about the HPA Awards and the Hollywood Professional Association can be found at www.hpaonline.com.