Sound Advice: Audio Storytelling with Game Cinematics
August 24, 2022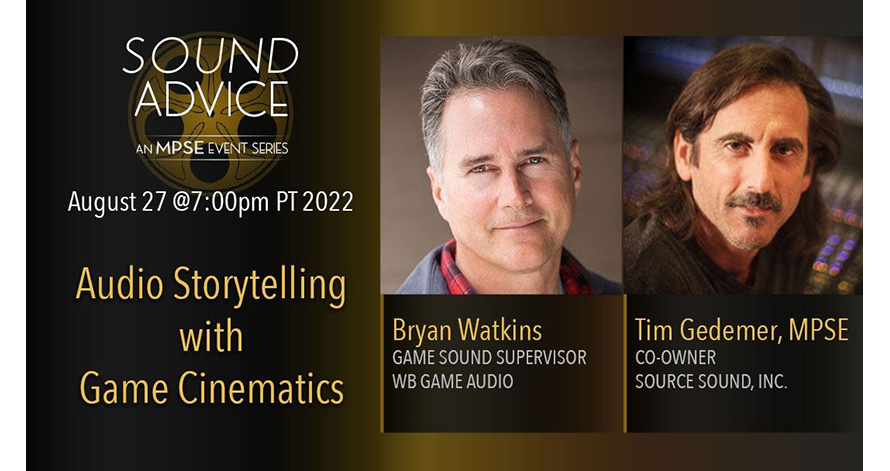 Join Motion Picture Sound Editors on Saturday, August 27th at 7:00pm PT for a deep discussion about sound editorial for game cinematics. Storytelling in games has grown exponentially over the years, and with it so have the expectations of how sound can help bring them to life. Panelists will discuss editing dialog, FX, foley, backgrounds and everything in between with some of the industry's most experienced sound editors for game cinematics:
Bryan Watkins– Game Sound Supervisor of WB Game Audio
Tim Gedemer– Co-Owner of Source Sound, Inc.