Testronic Acquires Check Disc Labs and Giant Interactive
August 24, 2022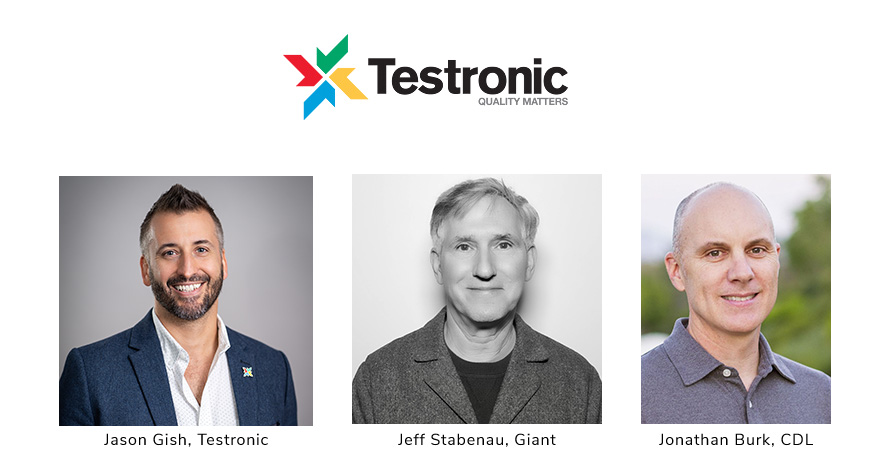 Testronic has acquired the businesses of US-based Check Disc Labs, Inc. and Giant Interactive.
Testronic Inc., provider of post-production QA services to the television and film industry is pleased to announce the acquisition of two leading companies in the field – Giant Interactive and Check Disc Labs, Inc. (CDL).
These new additions to the Testronic family will add 120 highly experienced engineers and executives to the team and create a powerful service company with the addition of new offices in Hollywood and New York.
"Testronic has been serving the film and television community for over 20 years and has a high reputation amongst some of the largest studios. Adding Giant and CDL not only increases our offering but also introduces new clients that we can service and adds incredible talent to our growing team," said Jason Gish, President of Testronic. "I am thrilled we've been able to create this alliance with two companies I have long known and respected."
Commenting on the deal, Jeff Stabenau of Giant said: "This is a really great day for me and all my team. The opportunities we have to extend our services, scale, and capabilities to our clients and further the careers of our staff are clear. Can't wait to get going."
Jonathan Burk, General Manager of CDL, also sees a bright future. "It's fair to say that CDL and Testronic have long been mulling over a joining of forces. There are so many complementary aspects of our businesses and Jason has been a friend of mine for many years. It's a happy moment for CDL."