Industry Recovery Task Force Virtual Global Town Hall
HPA Industry Recovery Task Force Virtual Global Town Halls, which are online and free to attend, bring together thought leaders from science, entertainment, technology, medicine, and government to inform and influence how to bring the industry back to work, safely. Craig German and Leon Silverman co-chair the town hall events; Silverman chairs the task force.
Panelists include:
Lori McCreary, CEO, Revelations Entertainment and Past President, Producers Guild of America
Kurt Miner, certified COVID-19 Compliance Officer and Chief Operating Officer, Entertainment Safety Company
Cathy Repola, National Executive Director, Motion Picture Editors Guild
Paul Varghese, MD, MMsc, Head of Health Informatics, Verily Life Sciences
Moderator: Carolyn Giardina – Tech Editor, The Hollywood Reporter
---
Event Date:
October 21, 2020
11:00 am – 12:30 pm PDT
---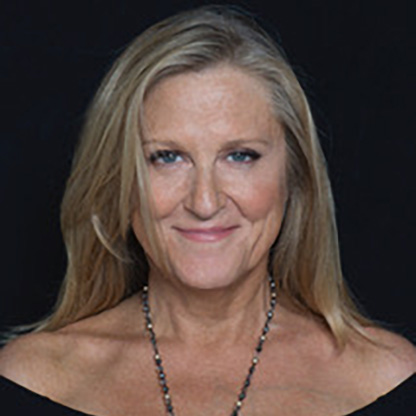 Lori McCreary
CEO, Revelations Entertainment
Lori McCreary founded Revelations Entertainment, a film and television production company, with actor Morgan Freeman in 1996, with a mission to produce entertainment that reveals truth. Her film and television credits include the Award-winning Invictus, The C Word, and the hit television series Madam Secretary starring Téa Leoni. She is an Executive Producer of the highest-rated series in National Geographic Channel history, The Story of God with Morgan Freeman, as well as the expansion series The Story of Us.
McCreary is President Emeritus of the Producers Guild of America (PGA), founder of the PGA's Motion Picture Technology Committee, served as a Co-Chair of the PGA Awards, and now chairs the PGA's Production Safety Task Force.
---
Kurt Miner
Chief Operating Officer, Entertainment Safety Company
Kurt started his career in the safety department of Universal Studios Hollywood. He served as a Firefighter/Medic with the Los Angeles County Fire Department, then spent almost a decade in the entertainment risk management business advising insurance companies and studios on set safety, health and environmental safety, and the complex subtleties of production risk.
Some of his credentials on record include medical professional certificates, ICS/NIMS, COVID Compliance Certificates, and World Health Organization training. Kurt also is a licensed helicopter pilot and a licensed General Contractor.
---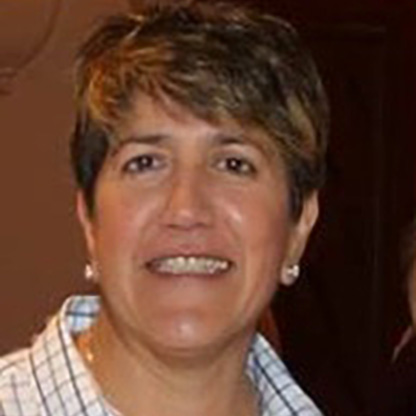 Cathy Repola
National Executive Director, Motion Picture Editors Guild
Cathy Repola is the national executive director of the Editors Guild, IATSE Local 700, where she has held leadership roles since 1992. Prior to joining the Editor's Guild she worked for a union in the industry that represents office employees, and for MGM Studios and Turner Entertainment.
---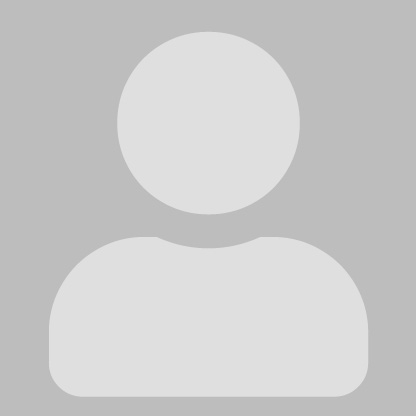 Paul Varghese, MD, MMsc
Head of Health Informatics, Verily Life Sciences
Dr. Paul Varghese is Head of Health Informatics at Verily (formerly Google Life Sciences). He is a physician who served as a Clinical Informatics Fellow at Harvard Medical School and has extensive leadership experience in Health Information Technology (HIT), including clinical informatics, medical software development and medical device regulation.
He has been one of Verily's chief authors of their clinical algorithm that powers Verily's Healthy at Work solution.
---
Carolyn Giardina
Tech Editor, The Hollywood Reporter
Carolyn Giardina is tech editor at The Hollywood Reporter, with responsibilities including its Behind the Screen coverage.
She's been immersed in covering the art and science of filmmaking throughout her career, which also involved work as an editor, reporter or columnist for titles including CinemaEditor, British Cinematographer, SHOOT and SMPTE Motion Imaging Journal. She co-authored Exploring 3D: The New Grammar of Stereoscopic Filmmaking (Focal Press, 2012).
Carolyn has been the recipient of American Cinema Editors' Robert Wise Award, which recognizes a journalist for contributions to film editing; International Cinematographers Guild's Technicolor William A. Fraker Award, for journalistic contributions to cinematography; and the Advanced Imaging Society's Distinguished Leadership Lumiere Award.
As a member of the HPA Board of Directors, she co-founded the organization's HPA Awards.
---
Leon Silverman
Principal, Strategic Perspective Consulting
Leon Silverman heads Strategic Perspective Consulting, which is focused on solving for the challenges and opportunities presented by transformative change in the media and entertainment industry. For over 40 years, Silverman has helped to drive industry strategy focusing on the intersection of creativity and technology. He has held senior executive roles at Netflix, The Walt Disney Studios, The Eastman Kodak Company, and LaserPacific, dedicating his career to the development and introduction of new technology tools and workflows.
Silverman was one of the founders and is a longtime former president of the HPA, where he still sits on the Board and currently chairs the Industry Recovery Task Force. He is serving his third term on the Science and Technology Council of the Academy of Motion Picture Arts and Sciences and chairs its Industry Resumption Task Force. He sits on the Academy of Motion Picture Arts and Sciences Members-at-Large Executive Committee and is a sponsor of and helped to design and launch the Academy Gold Program.
Silverman has been honored with a Lifetime Achievement Award from the HPA and the Bob Lambert Technology Leadership Award from the Entertainment Technology Center at USC. He has two Emmy Awards for his contributions to technology innovation, holds six issued patents and over 10 Disney Inventor awards for his contributions to pending patent applications. He has served multiple terms as Governor and is a Life Fellow of the Society of Motion Picture and Television Engineers (SMPTE) and is an associate member of The American Society of Cinematographers and the American Cinema Editors.
---
Craig German
Head of Post Management for Series, Amazon Studios
Craig German is Head of Post Management for Series at Amazon Studios.  Prior to holding this position, he was a Senior Consultant with AWS Professional Services in the Global Media and Entertainment Practice.  He has been an operations and technology executive in media and entertainment for over twenty-five years, including ten years in startup companies. Before arriving at Amazon, he was Senior Vice-President, StudioPost at NBCUniversal, where he was responsible for on-lot television and film picture and sound post production operations.  Before that, Craig was Executive Vice-President of Worldwide Technical Operations at Paramount Pictures, managing post-theatrical distribution, the physical and digital archive, content security, and production technology.  Craig came to Paramount from Technicolor, where he was Senior Vice-President of Global Account Management for Disney, responsible for their worldwide service portfolio across all lines of business.  He arrived at Technicolor from Ascent Media Group (now part of Deluxe Entertainment), where he spent six years developing and selling Ascent's digital services offerings across their Creative, Broadcast, and Media Services divisions.
Other positions in Craig's career include system architect, software developer, and project manager for advanced projects in the interactive television, video on demand, multimedia, music, and digital rights management arenas, working with companies including Americast, TELE-TV, Universal Music Group, LEGO, Novell, and InterTrust. Craig holds undergraduate and graduate degrees in Electrical Engineering from M.I.T. and University of Virginia, respectively.
---