Share Your Experience With The Next Generation
The Hollywood Professional Association (HPA) offers several opportunities to provide mentorship in partnership with our Young Entertainment Professionals Program (YEP). YEP nurtures and develops talent between the ages of 21 and 32 with mentoring and education, introductions to industry leaders, invitations to events, and access to resources that will further their careers. Through active participation in HPA and SMPTE, YEPs gain lifetime access to a community of peers and professionals and provides them the tools to emerge from the program as industry leaders in their own right.
Opportunities to become a mentor take several forms through the YEP program, including one-on-one pairings for 6 months, special speaking engagements during YEP office hours and mentor/YEP roundtable events. YEP members are evaluated by the mentorship committee on each individual's participation and overall commitment to the program for custom pairing with an Industry leader.
If you have ever wanted to give back to the industry by volunteering to be a mentor, we would love to hear from you. All of our mentors have discovered that they gain much more than they expect through their experience.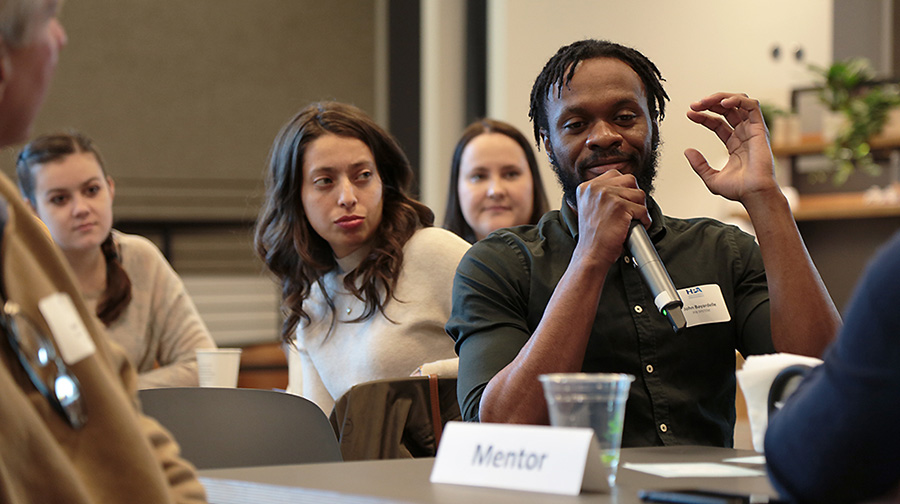 How You Can Pitch In
Whether joining a committee, mentoring a Young Entertainment Professional, volunteering at the HPA Awards, or speaking on a NET panel, you will find your HPA experience is greatly enriched by the relationships you build and the knowledge you gain in the process.
Having a hard time deciding where to put your energy? Fill out our Volunteer Form and we'll help you find a great fit!