NET Critical Conversations: Live Production Innovative Solutions and Workflow Highlights
---
---
Revisit some of the amazing content from the 2020 HPA Tech Retreat! The "Live Production Innovative Solutions and Workflow Highlights Panel" has been a popular program at the annual HPA Tech Retreat each February. This 2020 panel recording includes NEP SVP Technology and Asset Management Scott Rothenberg, Amazon Video Senior Manager Product Management Felicia Yue, Mobile TV Group COO Nick Garvin, and Media & Entertainment executive Ron Williams discussing innovations they had in development and were incorporating into live productions over the prior year and what technology, solutions and workflows would be key in the future. Recorded just prior to the pandemic's arrival in the US, this panel is being shared in audio format.
---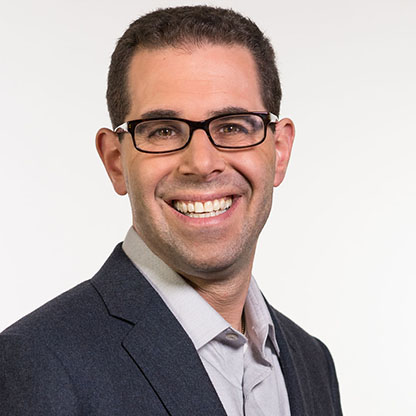 Scott Rothenberg is NEP's Senior Vice President of Technology & Asset Management. In his current role, Scott focuses on understanding and matching clients' needs with NEP's technical capabilities and capacity. He works tirelessly across all of NEP's divisions to ensure that the right equipment is always in the right place—and that NEP is always working to develop technical solutions to meet emerging client needs. In addition, Scott is responsible for improving NEP's internal operations and processes, and works with key vendors to source and develop specialized equipment. 
After working as a freelance technician, Scott started with NEP in 1995 as a maintenance engineer after working as a freelance technician, providing engineering and operational support for television crews and solving all manner of problems under the pressure of live television. Scott has been a member of three Emmy Award-winning NEP technical crews (twice for NASCAR and once for PokerDome), and won a CableACE Award in 1995 for his work on "Ripken's 2131st Game" for HTS.
---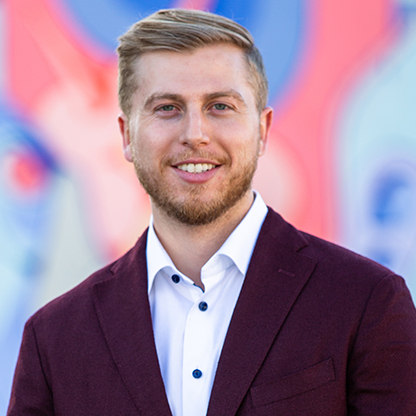 Nick Garvin is the Chief Operating Officer for Mobile TV Group (MTVG). This includes all strategic partnerships, day-to-day operations for its mobile production unit fleet covering over 4,000 live events annually, and its audio/video systems manufacturing facility called Colorado Studios. MTVG has led live 4K HDR productions in the U.S. covering the PGA Tour, NBA, NHL, college football, entertainment, and corporate events for many of the top Fortune 500 companies.
Garvin is also the founder of Stackup, an education technology company that uses artificial intelligence to deliver metrics on students reading and learning on the web to K-12 school districts around the United States. Stackup is among few certified Google partners, and his work on this technology put him into Forbes 30 under 30 class of 2018.
Nick holds a Bachelor of Science in Business Administration from the Eller College of Management, along with an executive education from the Wharton School of the University of Pennsylvania. 
---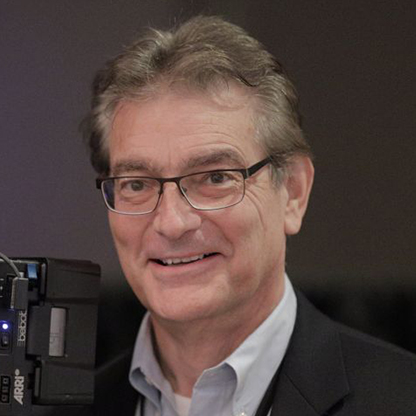 Professional in the broadcast and film industries, Mr. Williams has successfully operated The LANDMARK Group as the CEO, -a design, sales and consulting company in the Broadcast, CGI and Film industries.  The LANDMARK Group has designed and built facilities for all major networks, post production houses, government facilities.
Working with ARRI Cinema Cameras,  for Multi-Cam transmission of Live entertainment shows.
At Grass Valley he was a  Solution Specialist,. Specifying broadcast cameras in digital systems, and the applications, of 4K, HDR, WGC, HFR, as well as camera applications, for special venues. Factory development input for advanced customer functionality.
Engineering Manager and Technical Director for the ABC television network in New York and Hollywood. As one of the team leaders who designed six Olympic games, five political conventions and many Wide World of Sports events, winning nine Emmy nominations, he went on to organize the special events unit for ABC TV Network.
Mr. Williams continues his work with SMPTE standards writing committees. Writing the standards for  advanced digital formats ST 2110 and other transmission standards. He has chaired the Digital Cinema standard for SMPTE committees and the Digital Cinema Initiative  recommendation for digital cinema.
He is also member of the EBU, SPIE and AMPAS Science and Technology Council's  Advanced Technology Group working on the ACES format.
---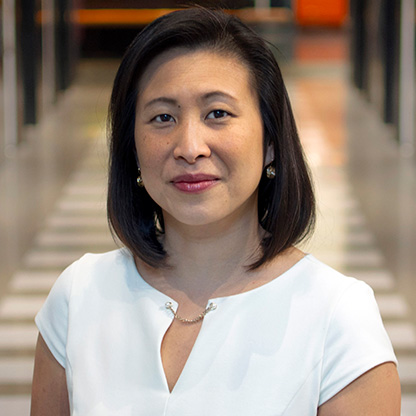 Felicia is a computer science dropout who took a while to figure out what she wanted to be when she grew up. After learning to code and play the piano from her mom (a classically-trained concert pianist and illegal immigrant turned IBM software developer), Felicia got a degree in Economics and started her career in corporate finance. After three years in power suits, she ran away from her nice, stable corporate life and joined the TV circus by becoming the only woman on the crew of Monday Night Football. There, she helped develop and launch virtual enhancements like the Emmy-winning 1st & Ten line (a.k.a. "the yellow line") for NFL fans, along with other products for fans of the Olympics, Major League Baseball, the NBA, and the Champions League.
Along the way, she got her MBA from Columbia Business School, dabbled in Product Marketing for Procter & Gamble, scrubbed penguin guano at the Monterey Bay Aquarium, and worked as a ranch hand on a humane pig and chicken farm in the Bay Area (note: will work for bacon). Now, as a Product Manager for Amazon, Felicia is focused on bringing sports fans the next wave of innovative features that will make watching sports a best-in-class experience on Prime Video.
---
Mark Chiolis is the Director of Business Development for Mobile TV Group (MTVG), which provides facilities for over 4,000 live professional and college sports events with more than 35 mobile units based throughout the U.S. MTVG has been leading the 4K/UHD/HDR live event production with key broadcasters, networks and distribution companies.
Mark is currently working to interface with customers and partners to develop and support MTVG's entertainment, egames, and esports events with current and new trucks.
Prior to MTVG, Chiolis worked in marketing, business development, and sales for Grass Valley, Thomson, Technicolor, Philips, and BTS as well as at television stations KMUV, KRBK and KVIE.
Chiolis is an active board member of the HPA, an associate member of the American Society of Cinematographers, past section manager of SMPTE, member of STE, SBE and California Broadcasters Association.