NET Critical Conversations: Two Decades of Inventing Digital Workflows: Lessons from One of the Masters
---
---
Mank co-producer Peter Mavromates joins Critical Conversations right on the heels of its high profile December 4 release on Netflix. Mavromates, who is a frequent David Fincher collaborator, also worked with Fincher on Zodiac (2007), one of the first major theatrical features to be shot in a digital environment around a completely new file-based workflow that would revolutionize the industry over the next decade, as well as The Curious Case of Benjamin Button. Listen in as Mavromates and host Mark Chiolis discuss how digital workflows have grown and evolved over the last 15 years, including continuing developments created for Mank and what's next for the future.
---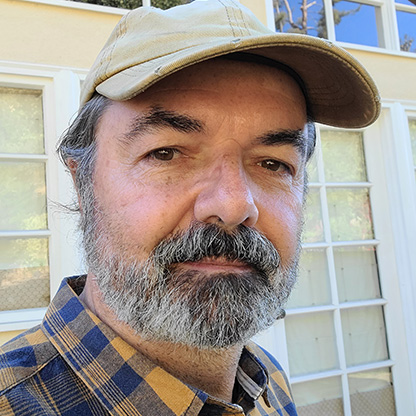 Peter Mavromates has worked in post production for more than 35 years.  He saw the future of "film" when he walked into a high-end video facility in New York called Charlex.  Working at Charlex while still in "film" school in the NYU Grad Film Program, he saw the beauty of film (read ACETATE) and the power of electronic (read ANALOG VIDEO transitioning to DIGITAL) and watched as those two processes merged and mutated throughout the '80s and '90s.  Peter produced his first DI on Panic Room in 2002, and his first DI of a digitally acquired movie on Zodiac in 2007. Most of the last 25 years have been spent working on projects with David Fincher, but he has also worked with Quentin Tarantino, Stephen Gaghan, and George Clooney. He is currently wrapping up Mank with David Fincher which started streaming on Netflix December 4.
---
Mark Chiolis is the Director of Business Development for Mobile TV Group (MTVG), which provides facilities for over 4,000 live professional and college sports events with more than 35 mobile units based throughout the U.S. MTVG has been leading the 4K/UHD/HDR live event production with key broadcasters, networks and distribution companies.
Mark is currently working to interface with customers and partners to develop and support MTVG's entertainment, egames, and esports events with current and new trucks.
Prior to MTVG, Chiolis worked in marketing, business development, and sales for Grass Valley, Thomson, Technicolor, Philips, and BTS as well as at television stations KMUV, KRBK and KVIE.
Chiolis is an active board member of the HPA, an associate member of the American Society of Cinematographers, past section manager of SMPTE, member of STE, SBE and California Broadcasters Association.