Event Details
HPA Women in Post hosts an invite only Luncheon at the HPA Tech Retreat every year with topics and activities related to the program.This year, join us for Wendy's Maxims: Tips and truisms gathered along the venturesome path of career and family life.
---
Women in Technology Lunch
Thursday, February 20
12:00pm – 1:15pm
The Westin Mission Hills Golf Resort & Spa
Fireside Patio
71333 Dinah Shore Drive, Rancho Mirage, CA 92270
Wendy Aylsworth is CEO of Walden Pond, providing entertainment technology consulting and strategic board guidance for entities focused on emerging ecosystems and nascent technologies. Wendy's career has spanned 14 years in aerospace and 30+ years in entertainment at major companies such as Lockheed and Warner Bros., transitioning older technologies to more efficient and cost-effective digital processes. She was deeply involved in the transition and standardization of digital cinema that has permeated the industry over the past two decades. She lead the digital transitions of the entire animation processes at Disney and Warner Bros., as seen in such hits as Lion King and Space Jam, and new technologies such as high frame rate, as seen in the Hobbit trilogy. Along the way, Wendy has been involved in outside organizations to share knowledge, and grow the next generation of entertainment professionals; participating on (and chairing many) boards of credit unions, schools, scholarship funds, university centers, and standards societies.
Wendy is a frequent speaker, moderator, and program participant at key industry conferences. In recognition of her work, Wendy has been honored with many awards, including the Charles F. Jenkins Lifetime Achievement Emmy Award from the Academy of Television Arts & Sciences in 2018, the Bob Lambert Technology Leadership Award from the Entertainment Technology Center at the University of Southern California in 2016, the Ken Mason InterSociety Award for lifetime achievement in 2015, and is a Lifetime Fellow of the Society of Motion Picture and Television Engineers.
While semi-retired, Wendy is currently the President of UltraViolet, a board member of Qube Cinema Inc. and a board member of the Hollywood Professional Association, as well as a President Emeritus of the USC Entertainment Technology Center. She co-chairs the American Society of Cinematographer's Next Generation Cinema Display committee and volunteers at SMPTE, The Television Academy, and the Academy of Motion Pictures Arts & Sciences. She spends at least one day a week watching her three wonderful grandchildren and enjoys glass fusing as a hobby. Wendy holds a BS from the University of Michigan and an MS/MBA (Beta Gamma Sigma) from USC.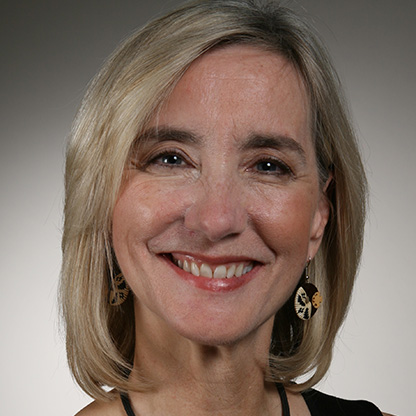 ---