HPA Welcomes Board Member Renard T. Jenkins
March 16, 2021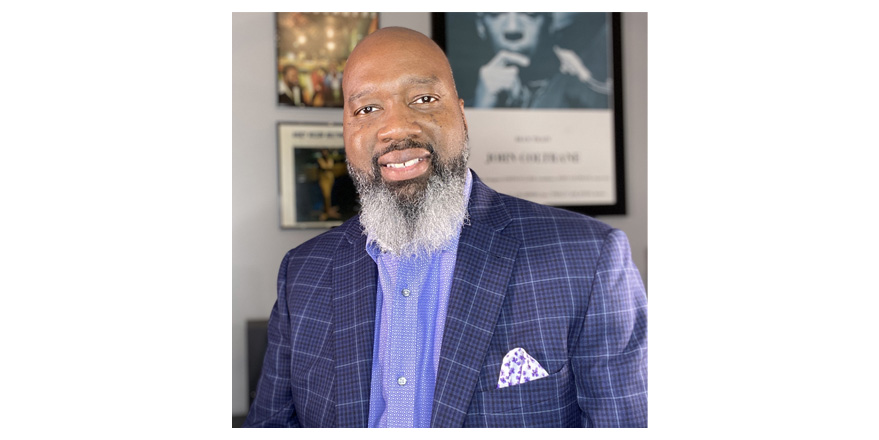 By Debra Kaufman
HPA recently appointed Renard T. Jenkins, WarnerMedia vice president of content transmission & production technology, to the board of directors. Jenkins is the first African American to hold that role at WarnerMedia, a distinction he embraces as he dives into inclusion work in the industry. Jenkins led the founding of SMPTE's Committee on Diversity, Equity and Inclusion and is its first chair, and now, with fellow HPA board member Kari Grubin, he also co-chairs HPA's new DEI (diversity, equity, inclusion) committee. Jenkins is very involved in SMPTE, most recently as that organization's Eastern Region governor until he was named to the organization's Executive Committee, and vice president of the membership committee, again the first African-American to serve in these positions. He is also a Fellow of the Society.
Jenkins started his career after receiving a B.A. in Communication & Media Studies from Florida State University. In college, he explored his love for cameras and filmmaking and started working freelance for ESPN in sports-related activities around college while also acquiring certifications in sound engineering and mechanical engineering.  He also worked as an intern at the local public TV station while also gaining experience on film sets, concert venues and as a radio disc jockey. After college, when Turner Broadcasting started recruiting, they asked him to  become part of the VJ (video journalist) program. As part of the technical path, he started in the editing pool. "Everyone wants to put you in a box and describe you as a technology person, editorial person or engineer," he says. "But I am a creative technologist." In fact, at home, he has a full editing/compositing station, colorist suite and sound sweetening set up and he still offers editorial or location sound help to young filmmakers.
In the Turner organization, he became CNN manager of post production, then moved to Discovery Communications as the supervising manager of post. After a stint as TV One's project manager for production facilities, he landed at PBS, where he rose to the position of vice president of operations, engineering and distribution. To hone his leadership skills, Jenkins earned certificates in executive leadership from both the Darden School of Business at UVA and the Anderson School of Management at UCLA.
"Part of my journey was getting comfortable in an   industry that didn't look like me," says Jenkins. "However, I've always been surrounded by a good group of friends and some industry peers who encouraged me to continue on. I could go to them to talk about  getting  tired of swimming upstream." He notes that, "a lot of the things I dealt with coming up in the industry are still happening but change is also happening," referencing the fact that he's the first African American on the board of MovieLabs, the first member of SMPTE's executive committee, among other "firsts." I want to get to the point where there are no firsts – where people are given the opportunity to grow and succeed and get the opportunities everyone else gets. I truly want to see this industry be as inclusive, equitable as it can be."
In his position in the industry, Jenkins stresses that, as a leader in DEI at both SMPTE and HPA, he wants to help new leaders develop. "We're all starting in different places but the goal is to be on equitable grounds," he says. "Not level, because some people start in a hole, and I want to fill in some of those holes. I want to remove the barriers. I want to make sure that I'm not the only or the last." Jenkins reports that the murder of George Floyd "triggered a lot of companies and organizations" to look at how to attract more people of color and women. "SMPTE was one of those organizations," he says. "A few people there reached out to me and said, we know you do work in this area – Can you help us?"
One of the SMPTE committee's first actions was to update one of the SMPTE Standards Community's Administrative Guidelines (AG 16), which governs the style of standards and engineering documents, replacing offensive terms Master, Slave, Blacklist and Whitelist with neutral ones. "We're also looking at the by-laws and how to make the industry an inclusion environment, beyond SMPTE," he says.
HPA is part of that path to build on the work done at SMPTE and shine a light on the membership and practices of another important industry organization. Jenkins said he proposed to work with HPA on the same issue, and HPA partnered him with Grubin, who has been a leader in HPA's Women in Post and co-chair (with Loren Nielsen) of the Young Entertainment Professionals program. Since then, the two have been discussing not just ideas that can be developed for the HPA membership, but their own experiences. "She as a woman in media and entertainment and what it took to get to the executive ranks, and me as a black man," says Jenkins. We found there were common areas to rally around, but still a lot of differences. We're still exploring those differences and learning about one another's journeys."
Jenkins notes that although there are commonalities among marginalized groups, the differences can be both "subtle and nuanced" and "blatant and clear." "Kari and I want to bring people together who want to do this work," says Jenkins. "And then we can start working on how to influence our industry and be better in this space."
"HPA ALL" is Grubin and Jenkins first initiative – a week of DEI content programming, in partnership with other organizations, offering speakers and seminars. "We believe this is a service the industry needs and that it is the way forward for this industry," he says. "We want to move M&E to an inclusive and equitable place for all people. Welcome aboard!"