Let's get this party started! The HPA Awards are coming!
Details are being finalized but we'll see you in November
June 30, 2021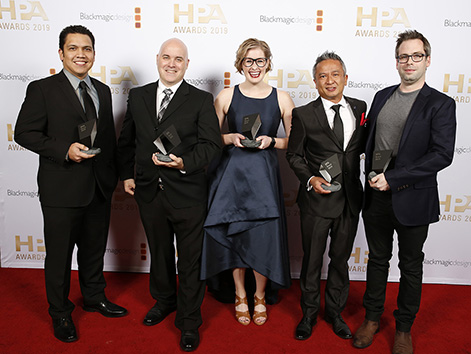 By Christine Purse, HPA Awards Committee Chair
The HPA staff, Board, and Awards committee have been hard at work planning – in detail and with great excitement – how to create the greatest HPA Awards ever, and make 2021 the new standard!  As you may remember, last year's pandemic put us in a virtual auditorium, which was fun and successful. But, when it came time to decide how to honor the talent and brilliance of our peers this year, there was no hesitation about doing it in person.  We want to celebrate together, and we are all looking forward to being together this year.  Mark your calendars for November 18th, our "usual" Thursday before Thanksgiving week date.
Engineering Excellence submissions came roaring in, and we surpassed last year's number.  Clearly, our innovative and brilliant colleagues have been hard at work developing amazing products and technologies.  Judging sessions are being planned and winners will be announced by mid August.  It's never easy to pick the best from the best.
Creative Categories opened on June 18th and will remain open until July 20th.  We urge you to enter; the HPA Awards remain a coveted standard for color grading, editing, VFX and sound.  Being nominated and winning HPA Awards is meaningful!
Watch our social, read your emails, and share the news.  We'll keep you informed of every development as it occurs, but in the meantime, we want you to know that this year's HPA Awards gala will be nothing short of spectacular.