A Conversation with HPA Committee Member Sarah McGrail
By Chris Bunish
September 29, 2022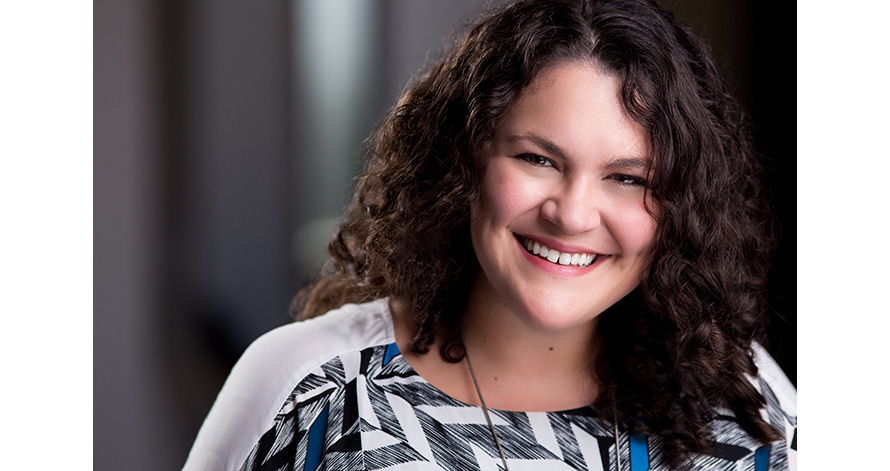 From a young age Sarah McGrail loved storytelling, whether on screen or the written word.  Growing up in a farming community in Michigan, movies in particular offered her "a chance to see the bigger world and to imagine people coming together to tell someone's story."  When her family moved to Florida and she attended the University of Miami's film school, she got an opportunity to bring her own projects to life in "a very collaborative, creative environment."
Today, as VP/Executive Producer US & Canada for Emmy Award-winning Ghost VFX, McGrail and their global teams are creating visual effects for stories watched and loved by millions: "Star Trek: Discovery," "Star Trek: Strange New Worlds" and "Star Trek: Picard;" "The Walking Dead;" "The Mandalorian" and "The Book of Boba Fett;" and "Fraggle Rock: Return to the Rock," the 21st century edition of the iconic children's show.
McGrail's hands-on background has served her well at Ghost VFX.  Moving to Los Angeles as "a film major with zero industry contacts," she was given a chance to work at the renowned restoration company, Lowry Digital Images, where she worked as an artist and image processing specialist, ultimately rising to Director of the Digital Art Department.  Next, she expanded her skills as Visual Effects Producer at Encore Hollywood for six years before moving to Picture Shop, Streamland Media's picture division in Burbank, where she was Supervising Visual Effects Producer and Director of VFX Sales.
When Streamland Media acquired Copenhagen-based Ghost VFX, a company with a 20-plus-year history as a leading visual effects studio, McGrail became VP of VFX Sales; she assumed her current post last January.  Now, the noted visual effects brands The Farm, Technicolor Visual Effects and Finale Post are consolidated under the Ghost VFX banner with a workforce that spans the globe.
In recent years, McGrail has been charged with connecting projects with Ghost's VFX talent in Los Angeles, Copenhagen, Canada and the UK. "We're focused on pipeline unification to ensure our global teams can work together seamlessly," she explains.  "It's a competitive talent market, so it's about both creating stellar visuals and a positive, streamlined, engaging environment for our folks so they can do their best work, whether from home or in the office."
With credits for new shows from some of the world's most beloved franchises, Ghost VFX has a lot to live up to.  "There's so much love from the fandom for these big properties: They're stories people grew up with.  We want to do everything we can to bring them to life with amazing visual effects," says McGrail.  "We have great creative partners who trust us and challenge us to create new creatures and environments for those worlds."
One of the evolutionary aspects of the industry that McGrail is pleased to see is the early involvement of visual effects in projects today. "VFX used to be largely left until post, but now it's one of the first things filmmakers consider.  It impacts their project's creative vision, budget and timelines," she notes.  "Pre-production is an exciting time to pitch concepts, strategize about what will be achieved practically and through VFX and collaborate with production."  She sees a lot of opportunities in virtual production as well, with "growing ranks of talent and vendors in this space advancing how the technology can be best used to tell the story."
McGrail, who is active in a number of professional organizations and has served on the board of the Visual Effects Society LA Section, is a big proponent of internship, apprenticeship and mentorship programs, especially given the fact that there's "a greater need for VFX artists in the market than there are working artists."  She is keen "to make sure that students learn about opportunities in this industry from a young age" and receive career guidance to help them on their way.
To that end, McGrail is on HPA's Young Entertainment Professionals committee as well as the Women in Post and Awards committees.  "These committees are all groups of volunteers who are donating their time to make a difference and forge new connections," she says.  "Everyone got where they are with the help of others.  It's important to take the time to create and support initiatives that are meaningful to you.  So find a group, volunteer and give back through one of these organizations."