DI Colorist Tashi Trieu Scores a Career Milestone with James Cameron's "Avatar: The Way of Water"
April 27, 2023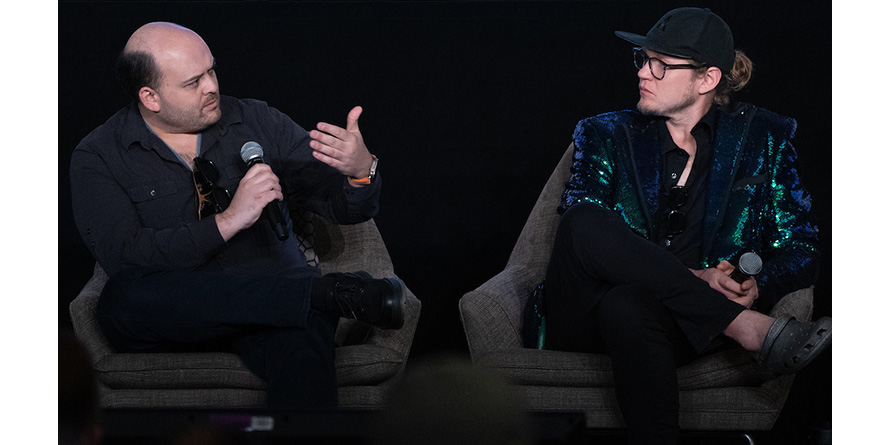 Denver-born Tashi Trieu already had a boat-load of post-production credits, including "Bombshell,' "Titans," "Stranger Things" and "Alita: Battle Angel," when he began work as DI Colorist on "Avatar: The Way of Water."  His artistic skillset and deep technical knowledge have enabled him to forge a career as an in-demand visual finishing artist, industry consultant, and lecturer at Chapman University and Taipei National University of the Arts.  We caught up with him to learn more.
What was your career path to becoming a colorist/visual finishing artist? 
I had learned a lot of basic compositing, rotoscoping and paint by the time I was in high school and became interested in editing and camera work as well.  I studied cinematography at Chapman University in Orange, California and while I enjoyed a lot of aspects about being behind the camera, I didn't think the on-set life was for me.
Color grading is a wonderful fusion of visual effects technologies and techniques and the artistry of cinematography.  Having a background in cinematography and photography has made me a better colorist and collaborator with the directors and cinematographers I've worked with.
You were a member of the HPA's 2016 Young Entertainment Professionals (YEP) program.  Why did you apply, and what was the experience like for you?

I learned about the program from Brandie Konopasek, another 2016 YEP, whom I was working with at Technicolor.  We had both been working for Steve Scott for several years, principally on the Marvel films, but also 'Gravity' and 'Birdman.'  I think we found out about the deadline with a day to go and rushed our applications, and Steve graciously provided recommendation letters for us.
YEP sounded like, and was, a great way to meet other people my age in a variety of areas in the industry, not entirely limited to picture post-production, as well as to learn from mentors. Garrett Smith and I became friends through the YEP program and have stayed in touch ever since.  I really value the insights that stories and mentorship provide. There's a lot to be learned about navigating this town/industry and very little is intuitive.
Have there been any key turning points in your career?

After graduating from Chapman University in 2010, I worked as an owner/operator colorist for a few years, almost exclusively on indie shorts and features and occasionally on commercials and music videos.  I freelanced for small post-production boutiques from time to time, mostly as a Smoke editor, Lustre assist or VFX artist.
My big break into the studio feature world happened in early 2013.  On a recommendation from a good friend and mentor, Jeff Olm [colorist of 'Journey to the Center of the Earth,' 'How To Train Your Dragon', 'Puss in Boots', and more…], I was hired by Technicolor to join Steve Scott's team as an additional DI Editor on 'Iron Man 3.'  This put me in an environment where I could learn from some of the best colorists, editors, producers, engineers, and visual effects artists.  I worked alongside DI Editor Bob Schneider for several years, learning a great deal about studio feature workflow and the processes and technologies employed by big facilities.  I also learned a lot from Josh Pines and Chris Kutchka, who've been phenomenal mentors and supporters in my color science education and the technical writing I've done over the years.  I owe a lot to the friends I made at Technicolor for their support and making me feel instantly like I was one of them and worthy of that sort of attention.
How have color grading tools evolved and changed in your time as a colorist?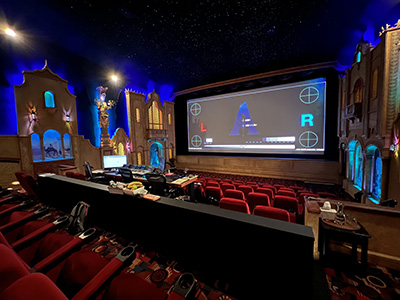 When I started, I was using Autodesk's Lustre platform.  It was expensive and exclusive — everything was at the time.  You needed to work somewhere that had one and sneak in nights and weekends to learn it.  I was really fortunate to have 24/7 access to Lustre at Chapman University where we built a professional DI workflow from film scanning to digital cinema exhibition for student films.  Aspiring colorists at post-production facilities probably didn't have the sort of unhindered access that I did.
Fast-forward 15 years and Blackmagic Design's DaVinci Resolve is available on Mac, Windows and Linux starting at the low price of… Free.  So there's really no excuse not to learn it if you want to.  The tools that were only available to elite post-production facilities are now on everyone's laptop, and color grading and professional post-production finishing tools are available to every market, even ones that never would have had the budget or time to work with a big Hollywood facility.  This means more content, worldwide, has the opportunity to look better.  It's just up to the artists to learn it.
How did you become involved with "Avatar: The Way of Water"?  What was the process for a film that's essentially a visual effect?

I worked on "Alita: Battle Angel" as DI editor and color assist for Skip Kimball, whom I'd worked with since 2016 at Technicolor and then through our move to EFILM/Deluxe in 2018.  Working on that film, I got to know Geoff Burdick and Jon Landau and must have impressed them!
I wasn't involved much early on in "Avatar: The Way of Water."  Since it's a mixture of performance capture and live action and so much of it is 100 percent CGI shots, traditional dailies didn't have much application to the final DI.  Dailies color on blue screen plates isn't always that impactful or useful and major creative color grading decisions can't start to be made until the environment is filled by VFX.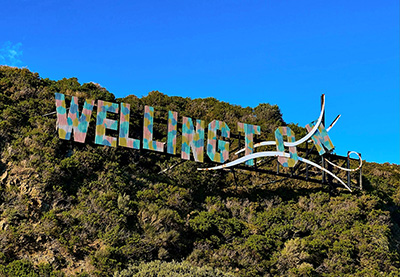 So, I began pre-production DI work in early 2022, testing workflows and ironing out the bugs. I worked from Los Angeles and coordinated with Park Road Post Production in Wellington, New Zealand, our host facility there.  Between Tim Willis, DI Editor at Park Road, and production editorial, we established a process that worked for everyone.
Once I was in Wellington, I worked with Park Road's Ian Bidgood and James Marks frequently to fine tune our workflow and systems as we got up and running.  I wrote a number of Python scripts and carried over some older ones I'd written years ago to help speed up our VFX review processes and accelerate the VFX update process as new versions came in.
What was the most fun about living in New Zealand while you were working on "Avatar: The Way of Water"?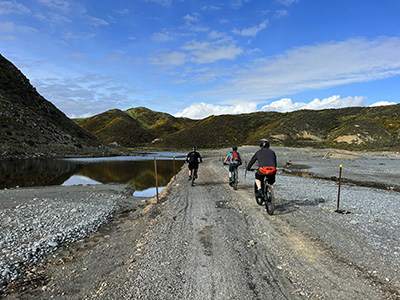 Wellington is a wonderful city.  It's incredibly walkable, beautiful and with a rich and vibrant restaurant culture — fantastic food and beer around every corner.  I brought my bicycle with me and on the rare sunny days off I rode around the city and the countryside.
What are you most proud of in your career thus far?

"Avatar" is obviously the biggest career milestone for me, and it still sometimes seems like an unreal accomplishment at my age and time in the industry.  It was an incredible project to be a part of.  I grew up watching James Cameron movies – "The Abyss," "T2" and "Aliens," in particular.  He's very much a case of 'do meet your heroes.'  Simon Franglan, the film's composer, told me one day on a bike ride, 'it'll be hard, but we all come here because we do the best work of our careers with Jim.'  And that's very true.
In a broader sense, I'm proud of the impact I've made on students and aspiring colorists.  I taught from 2015-19 at Chapman University where most of my students were aspiring cinematographers or editors who wanted to learn more about working with a colorist and how color plays a role in the finishing of their films.  I ended up converting some of them, for better or for worse, into colorists, and they're all doing well and are successful.  I've had wonderful and supportive mentorship over the years, and I think that's really key to succeeding and enjoying working in this otherwise tough, and sometimes cutthroat, industry.  I hope that I've influenced a few people to pass it on and cultivate a culture of openness and sharing, rather than of propriety and guardedness.
You quite literally (co-)wrote the book on "Modern Post," so do you have any advice for aspiring colorists or post production team members?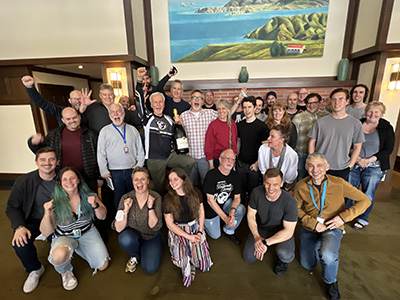 I think I'm still figuring a lot of that out.  But, in general, I think the key to success, or at least what's worked for me, is making as many genuine friendships as you can.  People in this industry love to share but are busy and it's easy to forget to follow up.  So just be persistent and inquisitive.  Make friendships with people who share your interests and your artistic sense.  At the end of the day, I'm just a regular guy who wants to make movies with his friends.
What's the path forward for your field as colorists/finishing artists continue to expand their roles as members of the creative team?

Studio features almost always involve colorists in pre-production.  It's really critical and most independently produced films would benefit from it, too.  It's important to have a colorist involved in camera tests and consult on workflow, even if color-timed dailies aren't in the cards for a low-budget project.  Not involving a colorist early on is equivalent to just praying it will all somehow work out in the end. Sometimes it does, sometimes it doesn't.
Artificial intelligence and machine learning tools have already made a big difference and are going to continue to change how we work.  We can generate useful depth maps from 2D images without LIDAR and isolate characters and objects against complex backgrounds that couldn't otherwise be separated by keys or rotoscoped in a reasonable amount of time.  I find myself able to say 'yes we can' to a lot more client requests, and that's a great feeling.  Some people feel like AI threatens the job of a colorist, but I'm actually looking forward to a day when I can train my own personal AI model to pre-grade and balance out scenes in a film or TV episode so I can focus on the creative stuff.  Schedules are only getting shorter and shorter, so if we want any semblance of work-life balance, we're going to need these tools.
What are you working on now?

I'm still figuring out what's next.  If you've got Steven Spielberg's number, put in a good word for me.