Overview
The HPA Tech Retreat is the pre-eminent gathering of industry-leading thinkers and innovation-focused companies engaged in the creation, management, and dissemination of content. Every year, for a week near Palm Springs, the HPA Tech Retreat brings together a world-class roster of well-known and emerging leaders in engineering, technology, creativity and business. At the HPA Tech Retreat, the most compelling topics facing the media and entertainment landscape today are presented, explored and debated.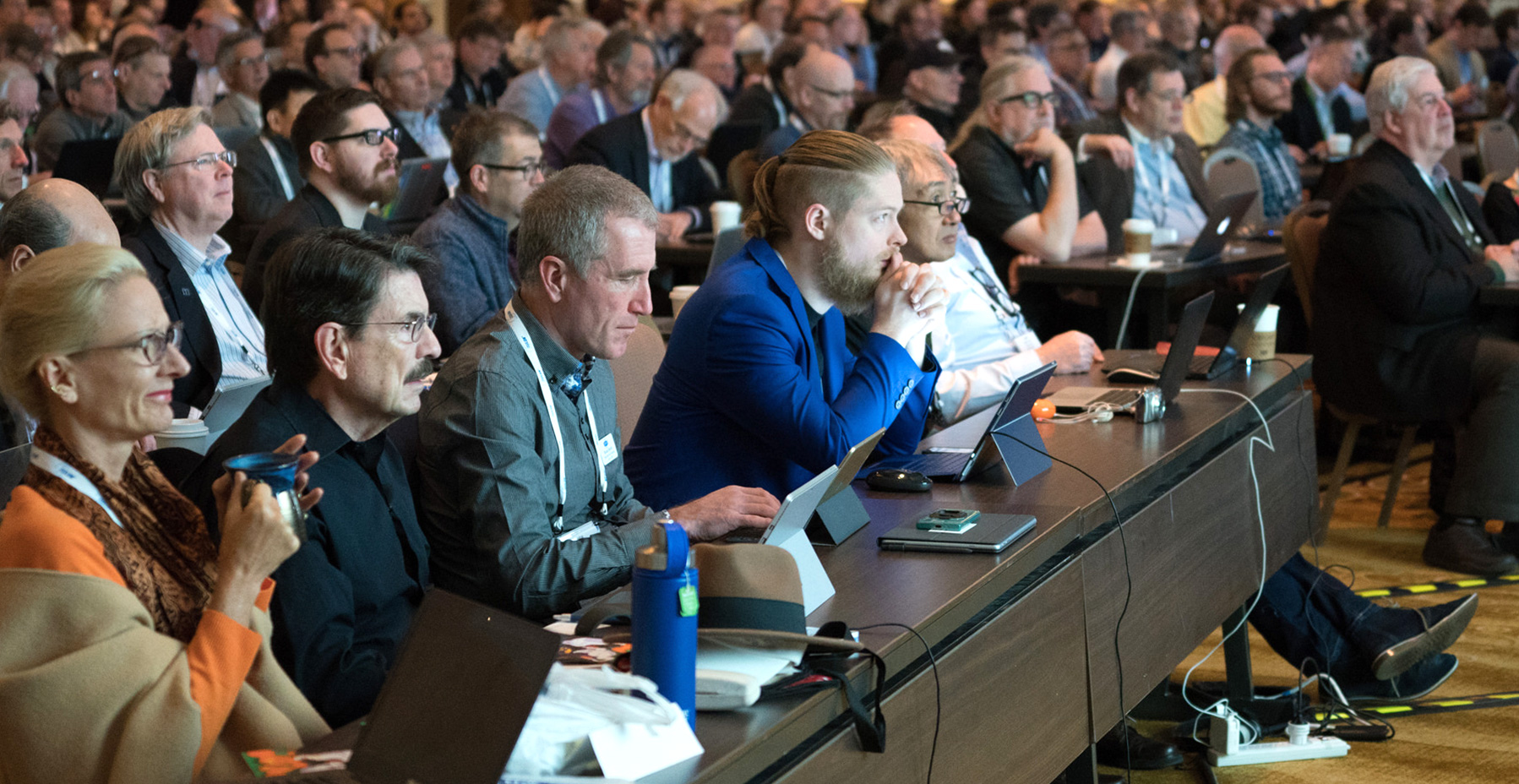 During the HPA Tech Retreat, attendees and speakers unplug from their day-to-day routine to engage with the brightest minds in the industry. From 7:30 AM breakfast roundtables to late-night fire pit conversations, there is nowhere else to experience the kind of unbiased, unvarnished, and authentic discussion, deliberation, and debate between experts that happens throughout the Tech Retreat.
Participants—who have included Oscar winners, program leads from NASA, and established and emerging tech mavens—take a forward-looking approach to trends and technologies of the content creation ecosystem while tackling issues of the present from fresh perspectives.
The HPA Tech Retreat is a limited attendance event, strictly capped at 700 guests, that consists of the main conference program, TR-X Tech Retreat Xtra, the Supersession, breakfast roundtables, and the curated innovation zone where companies present the absolute latest in technology.
View Speakers »
Look Who's Talking…
Keep an eye on this space. We will have many experts from around the world, sharing their insights and knowledge at this years Tech Retreat.