NET Roundtables – July 12, 2023 – SOLD OUT!

NET (Networking Education Technology) nurtures connection with accessible, expert-led education that takes on the most current and important technology topics.
Join us for the next installment of our NET Roundtable series on July 12, 2023! This event is perfect for professionals in the production and content creation industry who are interested in networking and expanding their knowledge.
---
Networking Education Technology: NET Roundtables
Wednesday, July 12, 2023
4:30 pm – 7:00 pm
This is a pre-paid event
HPA Members – $45
Non-Members – $75
Schedule
4:30 pm – Check-in opens
4:30 pm – 5:30 pm – Networking and Drinks
5:30 pm – 6:00 pm – Welcome remarks and roundtables begin
6:00 pm – 6:05 pm – Rotate to a new roundtable
6:05 pm – 6:30 pm – Roundtable #2
6:30 pm – 6:35 pm – Rotate to a new roundtable
6:35 pm – 7:00 pm – Roundtable #3
Sheraton Universal
Starview Room
333 Universal Hollywood Dr, Universal City, CA 91608
---
Moderators
HPA NET (Networking-Education-Technology) has lined up a slew of experts to facilitate highly industry-specific conversations:
---
Kylee Peña
Product Marketing Manager for Pro Editorial, Adobe

Table Topic: How Can AI Become Your Creative Assistant?
(Co-moderating w/ Morgan Prygrocki)

Kylee Peña is Product Marketing Manager for Pro Editorial at Adobe. As a former editor herself, she's a seasoned problem-solver who wants to bridge the gap between creative and technology using a well-honed sense of user empathy and well-earned arsenal of technical knowledge. Kylee has over 15 years of experience in post-production, including hundreds of television and film credits as both a creative and technical professional on shows such as Jane the Virgin, Colony, and Scorpion.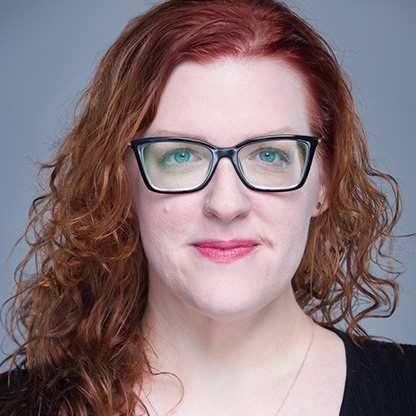 ---
Morgan Prygrocki
Sr Strategic Development Manager, Adobe

Table Topic: How Can AI Become Your Creative Assistant?
(Co-moderating w/ Kylee Peña)

Morgan Prygrocki is a Sr Strategic Development Manager at Adobe, looking after Hollywood post-production video workflows. She has spent the bulk of her career working in high-end camera technology and virtual production solutions, and has been supporting productions ranging from major league sports broadcasts to award-winning films and commercial productions over the last 15 years.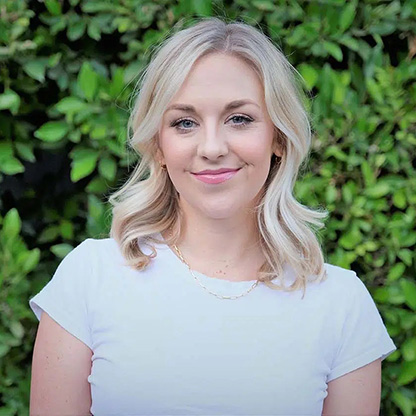 ---
Leon Silverman
Strategic Perspective Consulting
Table Topic: Cloud Workflows and the MovieLabs 2030 Vision
Leon Silverman, as head of Strategic Perspective Consulting helps to drive industry strategy at the intersection of creativity and technology. His clients include major Hollywood Studios, industry services and creative technology organizations. In addition, he is advisor to MovieLabs, the joint venture technology laboratory of the Hollywood Studios, where he supports the "MovieLabs 2030 Vision" initiative focusing on strategy and industry relations.
Over his decades long career, he has held senior executive roles at Netflix, The Walt Disney Studios, The Eastman Kodak Company, and LaserPacific, where he has dedicated his career to the development and introduction of new technology tools and workflows.
Silverman was one of the founders and was the long-standing president of the HPA – the Hollywood Professional Association, where he still sits on the Board.
Serving his sixth term on the Science and Technology Council of the Academy of Motion Picture Arts and Sciences, Silverman also serves on its Executive Committee. In addition, he has served seven terms as a member of the Academy of Motion Picture Arts and Sciences Members-at-Large Executive Committee and is a sponsor of and helped to design and launch the Academy's talent development and inclusion initiative, the Gold Rising program.
Silverman also serves on the Executive Committee of the new Science and Technology peer group at the Academy of Television Arts and Sciences, and on the Engineering Emmy Award committee.
He has been honored with a Lifetime Achievement Award from the HPA, the Bob Lambert Technology Leadership Award from the Entertainment Technology Center at USC, has 2 Emmy Awards for his contributions to technology innovation, holds 10 issued patents and numerous Disney Inventor awards for his contributions to patent applications. He has served multiple terms as Governor and is a Life Fellow of the Society of Motion Picture and Television Engineers (SMPTE), as well as an associate member of The American Society of Cinematographers, and the American Cinema Editors.
In October 2020, he was honored with SMPTE's Presidential Proclamation honoring his "contributions to the Society and the media entertainment industry as a visionary, innovator, and mentor."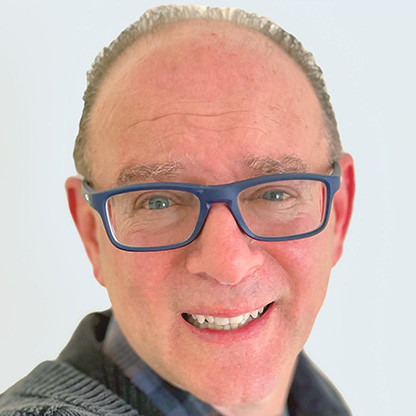 ---
Dan Cubert
Audio Engineer, Qtech Media Arts, Inc.

Table Topic: Audio Post and Artificial Intelligence Tools – A Discussion

Dan Cubert has been an active member of the Los Angeles and New York dialog recording communities for 30 years. He is an Emmy Winner and a C.A.S. Award winner, as well as having multiple Golden Reel Nominations. He has worked on hundreds of animated projects for Disney, Universal, Fox Television Animation, Dreamworks, and Paramount, as well as many others.
Having bridged the divide in the 80's from tape based workflow to DAW workflow he is ready to dive in to AI technologies that will assist the audio community in streamlining audio post-production.
Being an "old school" audio engineer, Dan frequently builds his own gear, and is technically minded. His interest in sound stretches back to the 70's, when his father, a patent attorney at Bell Labs, first started the genesis of speech recognition. This innovation has led us to where we are now.
Dan formed Qtech Media Arts, Inc. five years ago to handle the logistics of recording sessions, editing, mixing, and technical design.
Dan also worked for Disney's DDSS division as a senior QC operator, working on Foreign Dubs for all territories. The automation of the various processes is of particular interest.
In his off time he is a Producer/Mixer/Engineer as well as a performer in the musical realm, and has played on Latin Grammy winning projects as well as countless other projects.
Dan lives in Hollywood, but frequently is in NYC working primarily on music projects.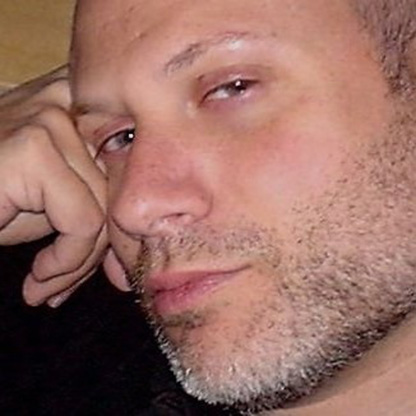 ---
Rick Capstraw
Chief Growth Officer, Signiant
Table Topic: Cloud Workflows — What Have We Learned?
Which workloads make sense for the cloud today and which are better suited for on-prem? Is it purely cloud economics driving these decisions and where does the Movielabs 2030 vision fit into today's decisions?

As Chief Growth Officer, Rick leads the global strategic sales and alliances organization of the company, focused on accelerating the worldwide growth of Signiant. With a proven track record of leadership, he has built a career in delivering technology solutions in global markets that help to transform the way we use and consume media.
Before joining Signiant, he led the global sales organization at Verizon Media Platform. Throughout his career, he has led high-performing teams in media, entertainment & technology, and strategy & enterprise development. Rick has found success innovating products and leading cross-functional enterprise sales teams by focusing on the business result and the processes required to get there. He has also held management positions at CNET Networks, The Walt Disney Company, and Ticketmaster. Rick attended the University of Southern California and holds a postgraduate diploma in economics from SOAS, University of London.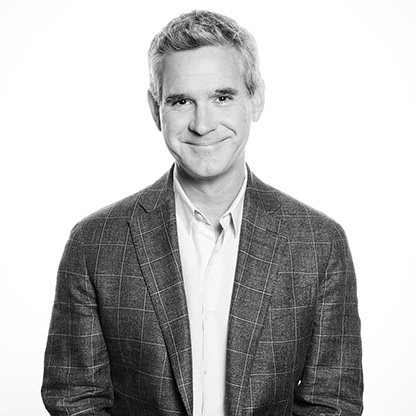 ---
Rachel McIntire
Production/ Post Workflow and Pipeline Specialist

Table Topic: Will More Inclusive AI Pave the Way for a Level Playing Field in the Future?
In Nov/ Dec issue off of the SMPTE Motion Imaging Journal I coauthored a paper called Humans, Automation, and Workflow: Seeking Balance in Service of Art. My area of focus in the article was the bias built into AI and ML. I would like to discuss the DEI issues within AI. What can be done to make it better? Are there ways in which AI is actually more inclusive? The future of AI in this industry is undeniable, and hopefully it will also help level the playing field for those in marginalized groups, but it's not there yet.

Rach McIntire is a post pipeline and workflow producer with 15+ years experience in dailies, VFX and post workflow. Graduating from Ithaca College in 2007, Rach has been working in post ever since. Fortunate enough to be sent all over the world setting up remote dailies and training new technicians provided Rach the opportunity to work with many different people and gain valuable experience finding quick, creative solutions to on the ground challenges. McIntire is also an award winning editor, outdoor enthusiast, and believes strongly in promoting diversity, equity, and inclusion in post. Rach is agender and uses no pronouns.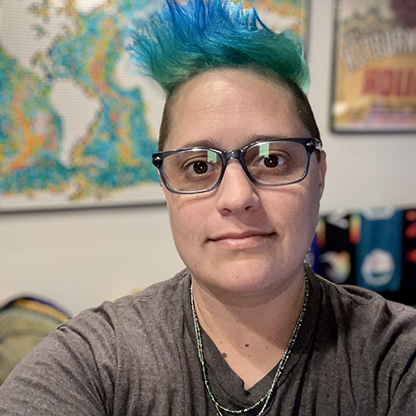 ---
Brandon Lindauer
Senior Content Production Specialist, Amazon Web Services
Table Topic: AI in Cloud Editorial
(Co-moderating w/ Richard Duke)
Brandon Lindauer is a Global Specialist at AWS focused on Content Production. Brandon has spent nearly two decades in the M&E industry and is passionate about raising the bar in post-production. He has worked at several studios both large and small creating innovative solutions to improve operations, and has extensive experience in cloud computing. Before coming to AWS he held positions such as Chief Engineer, Director of IT, and Principal Architect. Brandon is now the Technical Lead for the AWS Content Production Industry Innovation Center.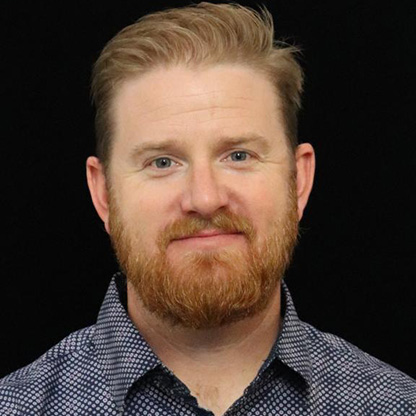 ---
Richard Duke
Chief Cloud Solutions Architect, Avid Technology
Table Topic: AI in Cloud Editorial
(Co-moderating w/ Brandon Lindauer)
As the Chief Cloud Solutions Architect at Avid, Richard is responsible for helping customers "Cloudify" their workflows and infrastructure using Avid's industry leading tools, including the Nexis storage platform, Media Central solutions, and Avid's Creative Editing tools. Richard has been working in the film and broadcast industry for over 20 years, and has developed and deployed some of the most industry leading solutions in public and private clouds. Prior to joining Avid, Richard was the Chief Systems Architect for the LDS Church in Salt Lake City. Richard has a BS degree from Brigham Young University, where he was also an Adjunct Faculty member for many years.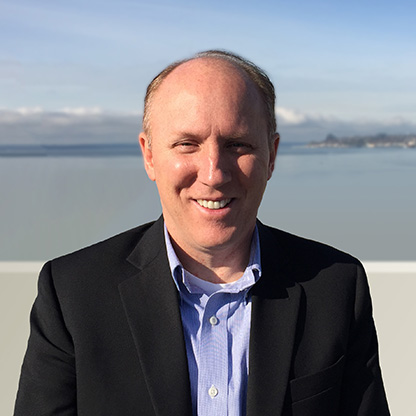 ---
Alexa Lowndes
Table Topic: The Evolution and Push for HDR Bridging the Gap with Creatives on Set
Alexa is a born and raised Angeleno, that got her start in the entertainment industry working as set designer, builder, coordinator, and s9lls editor for established fashion photographer Vijat Mohinndra. In 2017, She developed acute understanding of codecs, localization, and various studio spec deliverables while working at Deluxe Digital Studios.
Wanting to reconnect with creative atmosphere she joined Company3 in 2019 as feature operations coordinator at the flagship location in Santa Monica. She was able to develop her knowledge of digital Intermediate and finishing while assisting Company3 integrate live streaming technologies during the pandemic. She is a jack of all trades with a natural ability to problems solve technical issues and streamline production processes. Recent notable involvement on Guardians of the Galaxy, Top Gun and John Wick: Chapter 4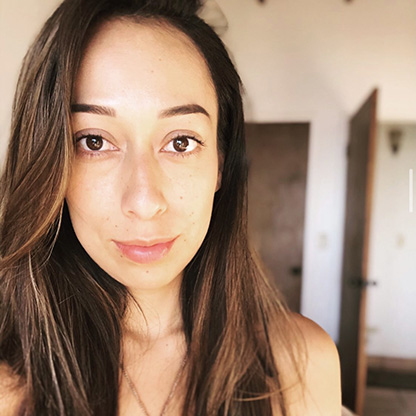 ---
Monesha Madison
Virtual Production Producer, Final Pixel

Table Topic: Virtual Production – Fix it in Pre, Not Post

Monesha Madison Lever has built a dynamic career through a series of purposeful pivots, each with the goal of becoming a more well-rounded producer.
She has experience producing national commercials, television promos, documentaries, and branded content.  Equally comfortable in a brainstorm room, studio or edit suite, Monesha's favorite projects are ones she can collaborate on from concept to delivery.
Currently, Monesha is a Virtual Production Producer at Final Pixel, a global creative studio specializing in end-to-end VP for TV, Film, and Advertising.  In this role Monesha enjoys educating clients on the benefits of Virtual Production and guiding them through the new workflow to make their dream creative a reality.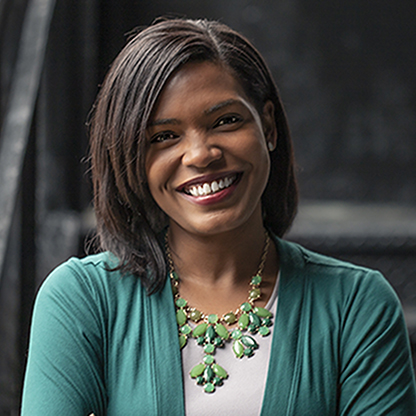 ---
Marc Zorn
Marvel Studios
Table Topic: Generative AI and the Unexpected Content Protection, Security, and IP Ownership Concerns
AI is the shiny toy that seems to be taking M&E by storm. While AI in actuality has been around for a long time, it takes an application like ChatGPT to thrust it into the mainstream. And, with any technology that suddenly becomes within everyone's reach, there are many concerns that we didn't anticipate. Before you blithely deploy AI in your productions, let's discuss what that really means for managing content, security, and control over Intellectual Property.
Marc Zorn is an industry veteran and Subject Matter Expert in cinematography, various production technologies, content security, and IT domains.  Marc is currently working with Marvel Studios as the focal point for Content Protection and Production Security, and has served in various capacities for most of the major studios, indies, post houses, and other technology providers.
Marc is a constant contributor as a technical researcher, author, speaker, committee member, and occasional visionary with main industry consortia including MESA, CDSA, HPA, SMPTE, and CSA.  Marc is the new Chair for SMPTE Hollywood, an Associate Member of the ASC, chair of the ACES Logo Program Task Force, and has held other positions of distinction.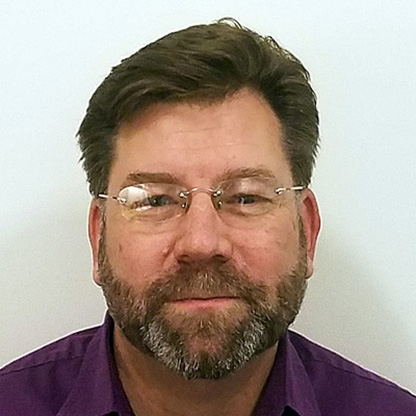 ---
Laura Pursley
Purrmark Consulting

Table Topic: Dr. StrangeGen or: How I Learned to Stop Worrying and Love AI
(Co-moderating w/ Seth Hallen)
With a career spanning movie marketing, independent film production and imaging technology, Laura Pursley brings deep audience knowledge and communication prowess to the marketing profession. Laura has led camera launches for Sony and Panavision, enterprise campaigns for Adobe and Frame.io, and was instrumental in the expansion of post house Light Iron from its flagship facility in Hollywood to six locations around the country. Laura frequently volunteers as a career mentor, and is an expert grower of heirloom tomatoes.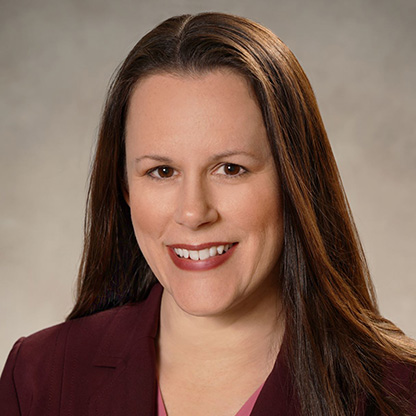 ---
Seth Hallen
Managing Director, Light Iron, a Panavision company

Table Topic: Dr. StrangeGen or: How I Learned to Stop Worrying and Love AI
(Co-moderating w/ Laura Pursley)
Seth Hallen is Co-Managing Director of Light Iron, A Panavision Company, and president of the Hollywood Professional Association. With a proven ability to lead teams toward the successful tactical execution of strategies designed to capitalize on emerging trends and opportunities, he has been building profitable, innovative and market dominant companies for over 25 years. Prior to joining Light Iron, Seth was Head of Global Strategy for Pixelogic Media, senior vice president of global creative services at Sony DADC New Media Solutions, the chief executive officer of Testronic Labs, vice president of North American Operations for Lightworks, and the producer of the Emmy Award-winning TalkShow.TV. He holds a BA degree in radio, television, and film from the University of Maryland.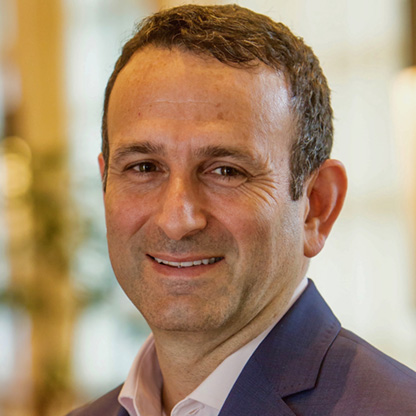 ---
Terri Davies
President, Trusted Partner Network
Table Topic: Content Security: The Constant Moving Target
(Co-moderating w/ Kari Grubin)
Keeping up with the evolving changes in content security requirements is a challenge for content owners, service providers and the assessors who verify security protocols.  Join Terri Davies and Kari Grubin from the MPA Trusted Partner Network for a conversation about where we were pre-pandemic, where things stand now, and how the latest technical advances will affect our future requirements to keep intellectual property safe.
Terri Davies is President of the Motion Picture Association's Trusted Partner Network. Davies joined TPN from Anuvu (fka Global Eagle) where she served as Senior Vice President, Media & Content. Prior to Anuvu, Davies was Senior Vice President and General Manager of the MediaCore Program at Deluxe Entertainment. Davies began her career at Tele-Cine Post Production in London before holding various positions at Sony Pictures Entertainment in both London and Los Angeles culminating as Executive Vice President, Business Operations, Worldwide Product Fulfillment. During her tenure at Sony, Davies drove digital transformation and efficiency across all post theatrical windows including the launch of Sony Pictures' digital supply chain and centralization of localization and media services. Davies serves on various boards including DEG's Canon Club and is a current member of BAFTA. She is also a dedicated mentor, currently in her 10th year in the USC Marshall Business School's Career Advantage Program.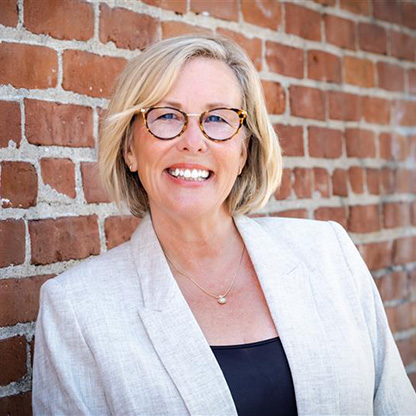 ---
Kari Grubin
Membership Services Director, Trusted Partner Network
Table Topic: Content Security: The Constant Moving Target
(Co-moderating w/ Terri Davies)
Keeping up with the evolving changes in content security requirements is a challenge for content owners, service providers and the assessors who verify security protocols.  Join Terri Davies and Kari Grubin from the MPA Trusted Partner Network for a conversation about where we were pre-pandemic, where things stand now, and how the latest technical advances will affect our future requirements to keep intellectual property safe.
Kari Grubin is a multi-talented executive who has spent the past 25 years leading and managing studio divisions, global post production facilities, corporate departments and groups within trade organizations. Kari recently joined the Motion Picture Association Trusted Partner Network as Membership Services Director and is a member of the Academy of Motion Picture Arts and Sciences, serving on the Production and Technology Branch Executive Committee.
Previously, Kari spent two years as a business consultant leading SMPTE's Rapid Industry Solutions On Set Virtual Production Initiative as the Project Director. Prior to that time, she demonstrated her strong record of technical operations supervision and confident, insightful leadership of creative teams as Vice President of Mastering for Studio Operations at The Walt Disney Studios, where she developed a long-term strategic vision for mastering across the title lifecycle.  
She serves on the board of the Hollywood Professional Association (HPA), where she is the past chair of Women in Post Committee. In 2016, she co-created the Young Entertainment Professionals Program (YEP) at the HPA, which has provided outreach and mentoring to over
100 young leaders in the entertainment industry. Kari is now the Co-Chair of HPA ALL, the HPA's Diversity, Equity and Inclusion (DEI) Initiative to continue the expansion of HPA's commitment to create an inclusive environment for all members of the M&E industry, especially those from under-represented groups. She is an active member of SMPTE, which is partnering with HPA on DEI efforts.  
Kari formed Global Entertainment Partners (GEP) and served as general manager, which she and her partner sold to Deluxe Entertainment Services Group. Kari transitioned to Deluxe subsidiary Deluxe Digital Media, where she was Vice President of Post and Restoration. Kari also spent 2 years at NSS Labs, a leading information security research, testing lab and advisory company, as sales director focusing on the entertainment sector, specializing in cyber security.    
Kari is in demand as a speaker on a variety of topics and holds three US patents in media and entertainment technology as a co-inventor.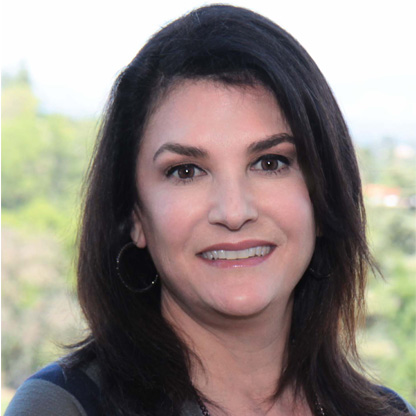 ---