NET Roundtables – May 2023

HPA NET presents the Return of the Roundtables! Join us on May 2 at 5 PM for an early evening of Networking, Education and Technology as we dive into the most pressing topics with some of the industries top leaders all in a rapid fire roundtable conversation from high atop the Universal Sheraton's famed Starview Room.
You'll have the chance to sit down with several of these leaders, as well as time to network with peers over cocktails. Come get the inside track on the latest developments in AI, the challenges that remain, and how to harness it for your business!
---
Networking Education Technology: NET Roundtables
Tuesday, May 2, 2023
4:30 pm – 7:00 pm
This is a pre-paid event
HPA Members – $45
Non-Members – $75
Schedule
4:30 pm – Check-in opens
4:30 pm – 5:30 pm – Networking and Drinks
5:30 pm – 6:00 pm – Welcome remarks and roundtable #1
6:00 pm – 6:05 pm – Rotate to a new roundtable
6:05 pm – 6:30 pm – Roundtable #2
6:30 pm – 6:35 pm – Rotate to a new roundtable
6:35 pm – 7:00 pm – Roundtable #3
Sheraton Universal
Starview Room
333 Universal Hollywood Dr, Universal City, CA 91608
---
Moderators
HPA NET (Networking-Education-Technology) has lined up a slew of experts to facilitate highly industry-specific conversations around the larger topic of AI:
---
Yves Bergquist
Program Director, AI & Blockchain in Media, ETC
Table Topic: How to Insert Generative AI Into Creative Organizations
Yves is an AI researcher and the director of the "AI & Blockchain in Media" Project at USC's Entertainment Technology Center (ETC). A research center at USC's School of Cinematic Arts, ETC brings together all the Hollywood studios as well as large tech companies such as Microsoft, Amazon, and Google. At the Center, Yves and his team use fronter AI methods to help media companies develop deep insights into their content, their audiences, and the cognitive relationship between the two. Yves is also the co-chair of SMPTE's Joint Task Force on Artificial Intelligence Standards in Media, where he helps drive the standardization of AI methods throughout the media industry. In addition, Yves is the co-founder and CEO of Corto, an AI startup developing AI tools to make stories and audiences computable through the DNA analysis of narratives. Corto is in Private Beta with a dozen studios, advertising agencies, and global consumer brands, and is already used to develop film, TV, and branded content. He is a member of the Digital Storytelling Lab at Columbia University's School of the Arts.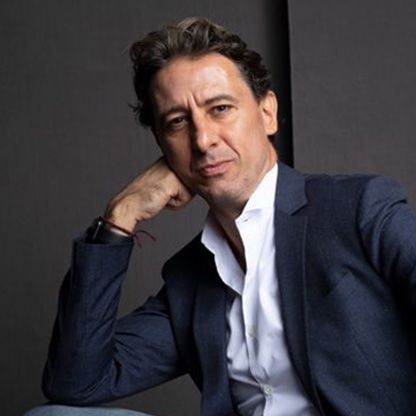 ---
JP Castel
Chief Strategy Officer, Evercast
Table Topic: AI Impact on Metadata Collection
JP Castel is an independent producer who studied filmmaking at UCLA and started his career at Paramount Studios working under legendary producer Robert Evans. He then went on to produce several independent projects including KRISHA, which premiered at SXSW and won both the John Cassavetes Independent Spirit award and the IFP Gotham award before it was acquired by A24. JP's recent features include INIT!ATION, which premiered at SXSW and was acquired by Saban Media in 2021, and MY ANIMAL, which premiered at Sundance 2023 and was acquired by Paramount Studios. In 2020, JP joined Evercast as a technical producer and now drives product initiatives and strategic expansion as CSO.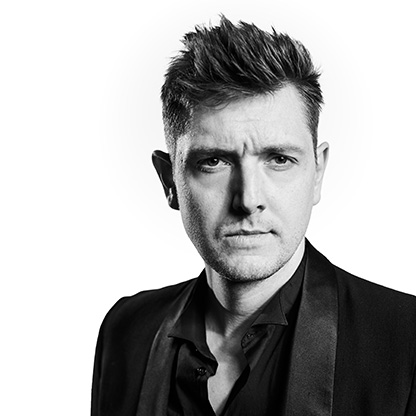 ---
Jack Dolgen
Table Topic: Why AI Writing Will Always Need the Human Touch
(Co-moderating w/ c. Craig Patterson)
Jack Dolgen is a showrunner, producer, writer, director and Emmy-winning songwriter.
He most recently served as co-creator, Executive Producer and co-showrunner for the Netflix series, PRETTY SMART.
He served as Executive Producer, writer, director and songwriter on the critically acclaimed one-hour musical-dramedy series CRAZY EX-GIRLFRIEND (CW) for which he earned an Emmy and four Emmy nominations.
Jack was also a writer and songwriter on the acclaimed Lord/Miller series, THE AFTER PARTY (Apple+), Consulting Producer on DIARY OF A FUTURE PRESIDENT (Disney+) and wrote and produced songs songs for the first ever musical episode of The Simpsons (Fox).
He is currently co-penning a rom-com feature with Aline Brosh McKenna for Netflix, has a dramedy feature in development with 3 Arts Entertainment and has an animated one-hour in development at Fox.
Jack is currently represented by Oly Obst at 3 Arts and Chris Noriega at Verve.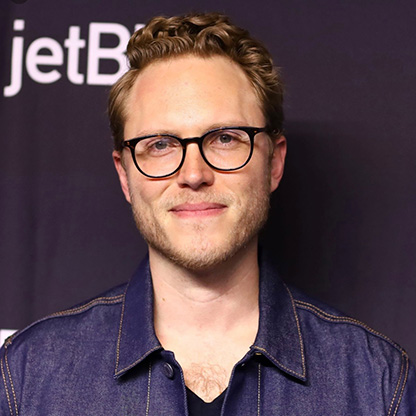 ---
Matt Herson
Director of Solutions, Like Minded Labs
Table Topic: Pixel Pioneers: Unleashing the Future of Pre-Viz with AI-Driven flow
Matthew Herson, a dedicated and innovative technologist, brings over 15 years of expertise spanning multiple fields, such as media, gaming, XR, distributed file systems, networking, manufacturing, and technical operations. With a strong background in solving complex challenges and spearheading advancements in cloud-based productions, dynamic workflows, and global collaboration, Matthew is a force to be reckoned with in the industry.
In 2022, Matthew became a vital member of the Like Minded Labs team, taking on the role of Director of Solutions. In this capacity, he leads the Sales, Solutions Architecture, and Product divisions, working to bridge the gap between innovation and practicality. He is committed to shaping the future of collaboration, experiences, and dynamic interactions by establishing groundbreaking standards in the technology sector.
Outside of his professional life, Matthew is an avid supporter of open-source projects and enjoys mentoring the next generation of tech enthusiasts. With his unique blend of expertise, passion, and forward-thinking approach, Matthew Herson is a driving force in today's rapidly evolving technology landscape.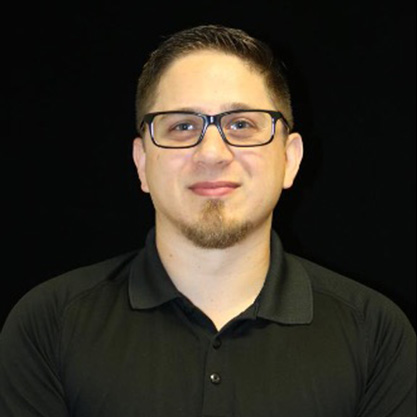 ---
Debra Kaufman
M&E Tech Journalist
Table Topic: A Look at Synthetic Actors and Deepfakes
Debra Kaufman has covered entertainment technology for 30+ years, for publications including Variety, The Hollywood Reporter, Variety, American Cinematographer, International Cinematographer Magazine, British Cinematographer and others; her work has also appeared in Wired, The New York Times, and The Los Angeles Times. For five years, she also wrote the daily newsletter, ETCentric, for USC's Entertainment Technology Center. She has moderated panels and appeared as a speaker on panels at NAB, CES, HPA Tech Retreat, NATPE, Produced By and other trade shows.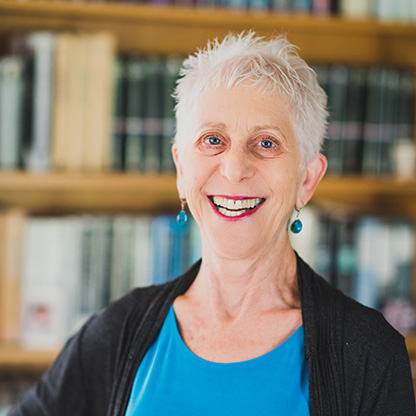 ---
Payton List
Director of Post Production and Post Technology, Fox Entertainment
Table Topic: The Pros and Cons of AI: A Studio Perspective
Payton List, Director of Production and Post Technology at FOX Entertainment, is a leader in entertainment technology who helps build workflows, R&Ds software and technology, and manages a team of media workflow specialists and creative editorial professionals. Working collaboratively with her team, she is dedicated to problem solving and technical consulting with the goal of enabling creatives to focus on producing their best work. She also strives to create an equitable and inclusive environment at work and throughout the M&E industry. Outside of her day job, she is the co-chair of the HPA Women in Post group, which is committed to building a diverse and supportive community of media professionals.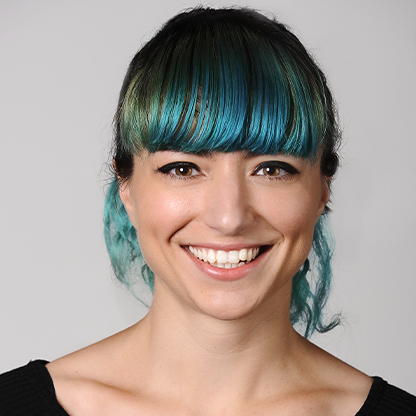 ---
C. Craig Patterson
Table Topic: Why AI Writing Will Always Need the Human Touch
(Co-moderating w/ Jack Dolgen)

c. Craig is a filmmaker from New Orleans' 7th Ward neighborhood. He is a recipient of the George Lucas Family Scholarship and the Edward Small Award for writing and directing at USC in addition to being a finalist for Hillman Grad's Rising Voices initiative.
His screenplays have received distinction from The Blacklist, Sundance Screenwriters Lab, Sundance Episodic Lab, the Nicholl Fellowship, in addition to the Award in Screenwriting from Columbia University. His producing work, The Cypher, premiered at Tribeca and was nominated best student short.
c. Craig recently directed the virtual production short film FATHEAD.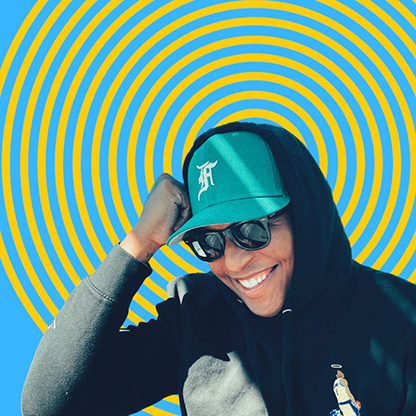 ---
Justin Potter
Workflow Manager, Light Iron Post
Table Topic: AI in DI
Justin is a post production professional currently serving as Technical Workflow Manager for Light Iron, a well-known dailies and DI facility. Specializing in post workflows, his areas of focus include managing and advising on pipelines for acquisition through DI and delivery, color management, and VFX pull workflows. He also plays an advisory and informational role for LI's producers, artists, data and deliverables teams, operations and clients. With over a decade's worth of experience across various roles throughout the post production process, he's always had to stay on the forefront of what's coming, how to tailor the information to different audiences and how we adapt new technology to the ways clients and creatives want to work.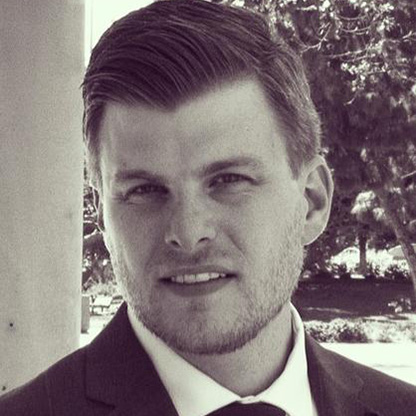 ---
Eliot Sakhartov
Business and Technology Strategist for Media and Entertainment, Microsoft
Table Topic: ChatGPT Goes to Hollywood: How AI is Taking Over the Film and TV Industry
Eliot has over 20 years of professional technology experience in Media and Entertainment. At Microsoft he is a Business and Technology Strategist for Media and Entertainment, matching business problems with technology solutions with cloud solutions ranging from productivity and collaboration to Data and AI. Before joining Microsoft, Eliot was the Director of Technology for Funny or Die, Director of Technology at Endemol Shine North America and Manager of TV Production Technology at NBCUniversal. During his time at NBCUniversal he delivered technology solutions from digital workflows, unified communications to all in-house produced shows like The Tonight Show, The Office, House, Jerry Springer, SNL, Battlestar Galactica and more.
Eliot has founded 2 startups in the media space and holds patents in digital advertising. Has been a mentor to startups throughout Los Angeles and volunteers with the NET committee of the Hollywood Professional Association.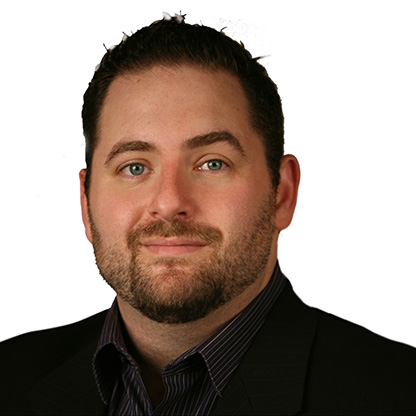 ---
Daryll Strauss
Industry Consultant Creator of Pulse, Formerly VP of Software Dev Technicolor, Digital Ordnance
Table Topic: How AI Progresses From Here
Daryll Strauss, technologist and entrepreneur, has created products and technologies that changed content creation in media and entertainment for the last 30 years. He developed "Technicolor Dailies Manager" which has processed onset material for hundreds of features and television series. As manager of software at Digital Domain during its formative years, he was instrumental in bringing Linux render farms to the industry and driving the creation of the Nuke compositing software. As founder of Digital Ordnance, he produced several products including the Frame Thrower, a real time theater playback system, used by studios and visual effects facilities to eliminate filmouts and enable digital review. As Technicolor acquired his cloud content technology he was made the VP of Advanced software and that acquisition became the core of Technicolor Pulse. He is now consulting with media and technology companies on how to effectively use cloud resources to produce higher quality content more efficiently. This includes working with Movie Labs to create an implementation of the 2030 architecture.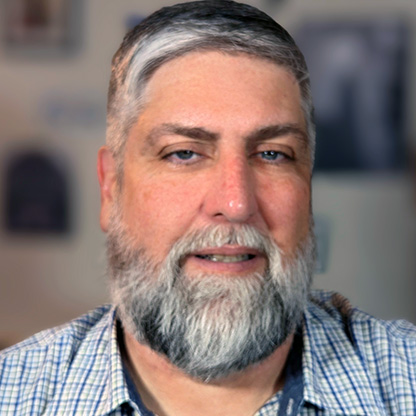 ---
Dado Valentic
Color Scientist, Founder & CEO, Colourlab
Table Topic: Exploring the Impact of AI on Color Grading and Digital Workflows
Dado Valentic is a renowned colorist, technologist, and educator in the film and television industry. Born in Croatia, he moved to London and later to Los Angeles to pursue his passion for visual storytelling. With over two decades of experience, Dado has made a significant impact on the industry by working on a range of high-profile projects, including feature films, TV series, and commercials.
As the founder of Color Intelligence, a software company focusing on the use of Ai for color grading and digital cinematography, Dado has collaborated with top cinematographers and directors, using his expertise to enhance visual narratives. He is also known for his commitment to sharing knowledge through masterclasses and workshops, where he educates aspiring colorists and filmmakers on the nuances of color grading and the latest advancements in technology.
Dado is the creator of Colourlab Ai, the world's most advanced Ai color grading application and his current focus continues to be in the area of the development of image processing systems that use Machine Learning and Artificial Intelligence for image manipulation.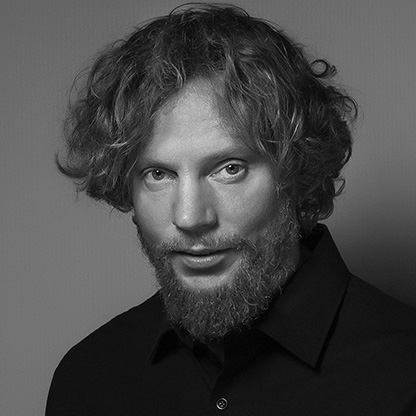 ---