From YEP to WIP: The Value of Mentorship and Community for Young Filmmakers
By Anne Jimkes-Root
August 24, 2022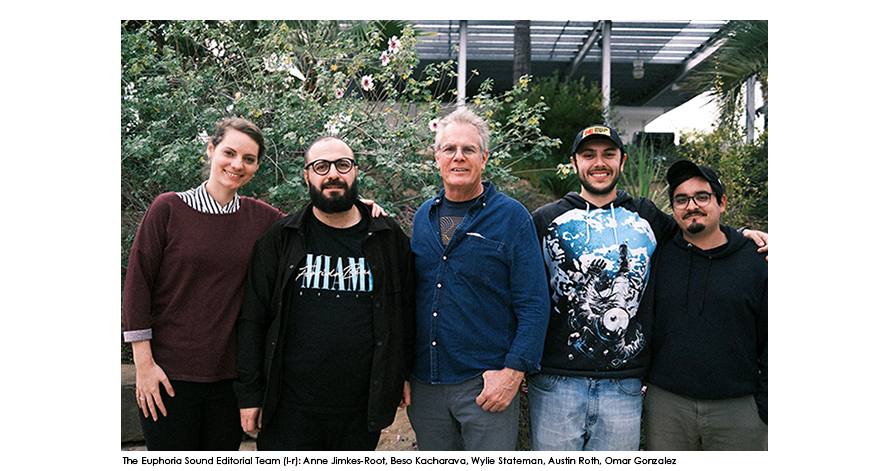 The word "opportunity" is a much used term amongst young aspiring filmmakers. It's all about searching for opportunity, creating opportunity, being ready for opportunity. The concept of opportunity appears quite abstract, almost mythical, but there is a very human side to it. When it comes to career advancements, the opportunity often takes the form of a person or group of people recognizing your potential and taking a chance.
Let's get back to the title for this article: 'From YEP To WIP'. Here, YEP stands for the HPA Young Entertainment Professionals, an initiative launched by Loren Nielsen and Kari Grubin aimed at nurturing the development of talent between the ages of 21-32 years old. In 2016 I was selected for the first year of the YEP program as a young sound professional working in audio for virtual reality. Based on age, I could still be considered a YOUNG entertainment professional. However, through experiences over the past years, including the exceptional honor of an Emmy nomination for outstanding mixing on season 2 of HBO's Euphoria, I would like to go out on a limb and proclaim myself a Woman In Post. That brings me to the WIP portion of the title. Women In Post is another HPA initiative that provides leadership opportunities and visibility for women working in professional content creation. These kinds of programs, organizations, initiatives create a sense of community and support in our cut-throat, competitive industry. As a young graduate from Chapman University, my internship with the Television Academy Foundation and the HPA YEP program created an essential bridge between life as a student and life as a working professional in the entertainment industry.
I've met several people who have given me an opportunity, taken a chance on me, taught me helpful lessons about work and life. One great example actually took place in my country of origin, the Netherlands. Between graduation from film school and my current working life, I had to move back to the Netherlands for an unknown period of time. Back then it felt like all my efforts to build relationships in LA had been for naught and I was back to square one. Desperately trying to find a job, preferably something audio related, I applied for a position as an A2 audio technician for broadcast television. During the interview it was clear that my technical skills were lacking, but I still ended up getting the job! Turns out they were looking for someone with strong interpersonal skills who could pick up the technical stuff on the job. And learning I did! It was a tough but fundamental education in terms of audio engineering, but also in terms of communicating clearly and effectively under pressure. Live television is a great way to learn how to deal with stressful situations.
And guess what? Those LA-based relationships I had built during my time as a YEP actually survived the two years of cross-Atlantic separation. Thanks to my efforts to maintain genuine friendships and professional relationships, I was prepared for the next big opportunity to get me back into the Hollywood workforce. This time the opportunity was an encounter with the person who would turn my life upside down in the most fantastic way I could ever imagine: my most influential and inspirational mentor to date, Wylie Stateman. In this case, my preparation came in the form of my background in language studies and academy writing. The opportunities that came from this meeting have been incredibly multi-faceted. Being invited into conversations with producers has taught me about schedules and budgets, working directly with picture editors has broadened my understanding of workflow, and being involved in the future of our team has introduced me to the thrilling world of entrepreneurship.
There is a quote, attributed to Roman philosopher Seneca, that goes: "Luck happens when preparation meets opportunity." I thought my role was to be prepared, but it turns out I can also be someone else's opportunity. The chances we take on each other can be life changing for both sides involved. I greatly appreciate the people who took that chance on me despite not being the most technical or not having the "proper" training. Instead, those people had the vision to look beyond what was not and saw what could be. That is what I want to achieve as a YEP turned WIP, taking chances on people that "could be" and continuing to grow along with them.