HPA Awards Honor Excellence in Engineering
By Debra Kaufman
October 28, 2021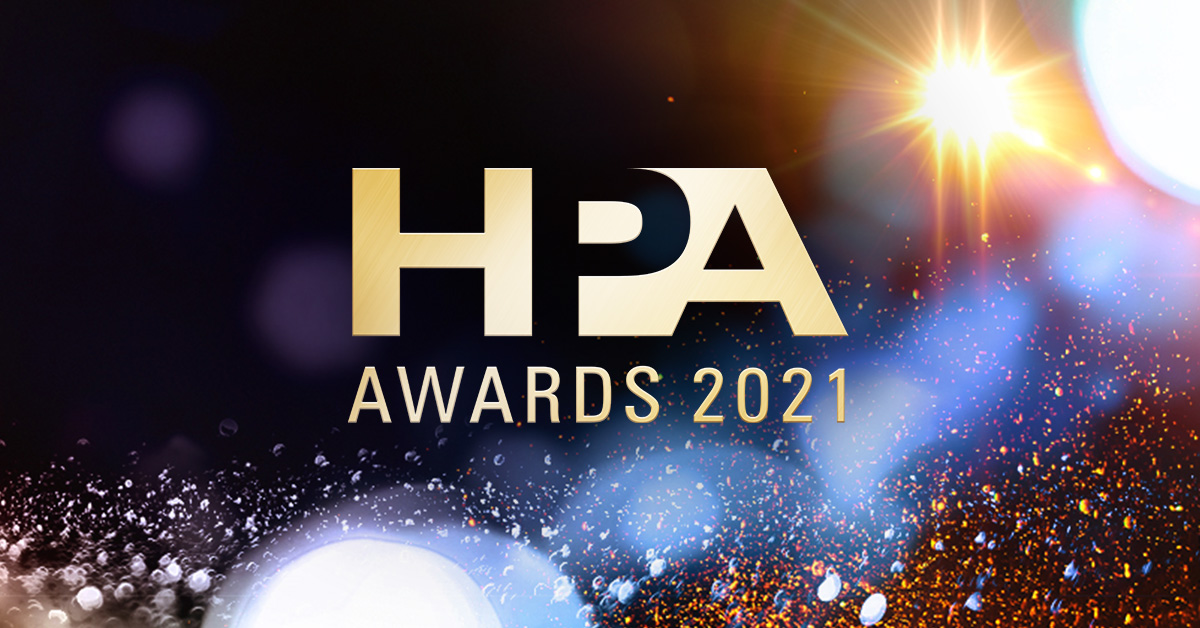 This year's HPA Awards gala will include the bestowing of the coveted Engineering Excellence Award on The Arch Platform from Arch Platform Technologies; Autodesk's version 2 of its OpenColorIO; Foundry's Nuke node-based compositing toolkit; and Mo-Sys Engineering's NearTime workflow for virtual production. Colorfront, for its Colorfront Streaming Server, and Deluxe, for its Deluxe One Dub, also received honorable mentions.
According to HPA Awards Committee Engineering chair Joachim "JZ" Zell, many of this year's 23 entries "showed us again that the companies from our industry are creating innovative, thoughtful products and solutions for new problems, some of which were brought on by the circumstances of the past year and others addressing non-pandemic problems." He pointed out that the annual HPA Tech Retreat plays a "driving factor" in the engineering award. "Attendees see new products, systems and workflows in the Tech Retreat's innovation zone," he says. "And they hear about them in the presentations and the Supersession." Zell reports he researches the market to find "the latest and greatest" technology for the Supersession, and that all past winners have been involved in that event, including this year's four winners. "The HPA Tech Retreat audiences sees these tools in action and can believe and trust they're doing the job," he says.
Judges for the Engineering Award are industry professionals interested in technology in the M&E sector. The judging team, adds Zell, is "diverse, and they vary every year" to ensure neutrality. To ensure fairness, the judges are tasked with watching a video presentation and reading accompanying documentation from every nominee. "Every judge learns the essences of these technologies," says Zell.
The 2021 awards honored two companies (Arch and Mo-Sys) deeply engaged in new technologies – the cloud and virtual production – and two very established companies (Autodesk and Foundry). The Arch Platform was co-founded by chair Guy Botham and chief technology officer Edward Churchward who created a cloud-based visual effects platform, originally for Vitality VFX. The Arch Platform allows any user to create a cloud-based digital content creation facility in under an hour for use in post production, virtual production, visual effects and other collaborative creative endeavors. It is a rent-not-own, pay-as-you-go system that requires no financial investment or recurring capital costs and allows the user to work with talent all over the world. The company, led by chief executive Laura Teodosio, has provided The Arch Platform for numerous Hollywood studios for post production and virtual production. Its technology partners include Autodesk, AWS and AWS Thinkbox, Moxion, Teradici, and Weka IO.
Autodesk's open source OpenColorIO version 2 was a major rejuvenation of the 10-year-old first version of OpenColor IO, an open-source "complete color management solution geared to motion picture production with an emphasis on visual effects and computer graphics."
Autodesk's contributions to the production-ready Version 2 includes "development of state-of-the-art color processing technology" and leading the transition of the system into the Academy Software Foundation, with greatly improved support for ACES. The latter offers the industry a free open-source ACES implementation capable of very high-quality real-time processing and complete support for the Academy/ASC Common LUT Format (CLF). "This was a real breakthrough," says Zell. "It is now widely used by a number of vendors as a plug-in for many different tools." Among those tools are Adobe's After Effects and Photoshop; Autodesk's Arnold and Maya; SideFX's Houdini; Unreal Engine; Blender; Foundry's Nuke and Sony's Vegas Pro.
Foundry's Nuke, a node-based digital compositor, was first developed by Digital Domain in 1993 and won an Academy Award for Technical Achievement in 2001. In 2002, it was publicly released by D2 Software, and, in 2007, Foundry took over its development and marketing. Nuke supports other Foundry plug-ins via its support of OpenFX standards. Throughout the years, Nuke has been lauded for its flexibility, many features and ability to be highly customizable, as well as its high-quality results for compositors, animators and lighters. Zell reports that production of that last Supersession utilized 10 licenses of Nuke in the cloud and via ACES.
Mo-Sys Engineering's NearTime is a workflow for virtual production, which enables the cast and crew to see in real time the complete effect of the composited shot on set with CG imagery. The system is completely automated and "near-time" which fulfills the practical requirements of the production. "Mo-Sys' tracking system sits on top of the cinematic camera and lets the LED wall know exactly where the camera is pointing," says Zell, who notes that the technology was used for the Hollywood portion of the last Supersession.
The HPA Awards will be held November 18, 2021 at the American Legion Theater. For tickets and further information, visit www.hpaonline.com