HPA Board Profile: Loren Nielsen
By Debra Kaufman
June 30, 2022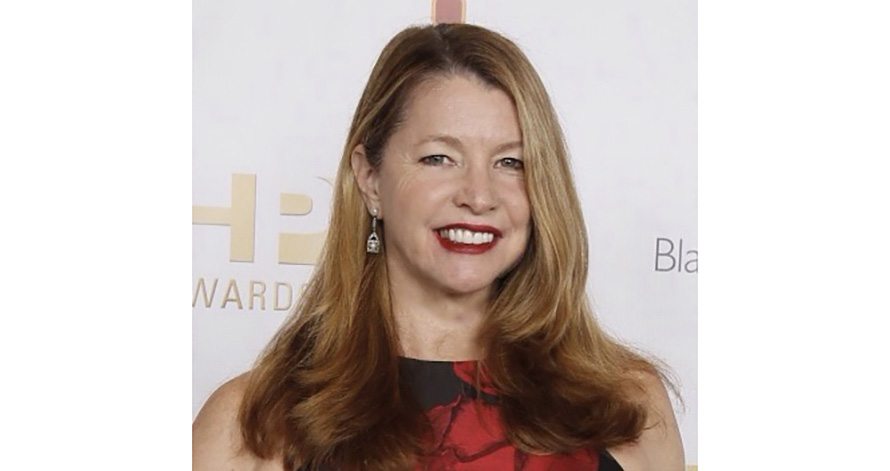 Loren Nielsen's career has been inextricably linked with the rise of digital cinema – so much so that Celluloid Junkie dubbed her "the godmother of digital cinema" when they named her one of its Top 50 Women in Global Cinema in 2020.
In fact, her path to digital cinema started prior to the concept when, in her role as RKO Pictures vice president of technology, Nielsen led the studio's partnership with ConTel Labs to develop specifications for what was then called electronic cinema. That RKO project continued to resonate when "electronic" cinema became "digital" – one partner was Electrohome, which became Christie Digital, one of the first licensees of Texas Instrument's Digital Light Processing technology.
Nielsen is now vice president of content and strategy for DTS/Xperi. "I run the cinema program for the company," she explains. "That means I work with the studios to ensure there is content for immersive audio DTS:X systems. We have 1,100 cinemas around the world, and my team is responsible for making sure they are set up to accurately play immersive DTS:X content in their theaters."
In the early days of digital cinema, Nielsen was co-founder and president of Entertainment Technology Consultants (ETC) – not to be confused with the USC sponsored organization. ETC was a respected company that for over 20 years furthered the development of digital cinema in partnership with Texas Instruments' DLP division, studios and filmmakers. ETC analyzed and introduced next generation cinema technologies including 3D, direct-view display, high dynamic range (HDR), wide color gamut (WCG), high frame rate (HFR) and immersive audio. In addition to Texas Instruments and DLP, Nielsen and her ETC partner Matt Cowan consulted with Technicolor, RealD, and Dolby.
Nielsen has been an early and steadfast supporter of HPA. Shortly after the organization was founded, she recalls that Leon Silverman took her out to one of his famous lunches. "He enrolled me [in HPA]," she says. "And he asked me if I'd join the Board." She has now been a member of the HPA Board for almost 20 years. In that role, she's played an active role in the growth of the organization. Nielsen (alongside Kari Grubin) is co-founder/co-chair of Women in Post (WIP). "It was so important to create a space, a group and programming for women in our industry," she says. "That group has been going strong and producing five or six events a year ever since. It's an important community within a community."
Four years after WIP was founded, Nielsen and Grubin launched HPA Young Entertainment Professionals (YEP), a thriving yearlong program that nurtures the development of talent between the ages of 21–32 years old with mentoring and education, introductions to industry leaders, invitations to events, and access to resources that will further their careers. Nielsen notes that she and Grubin saw the importance of introducing young people to HPA in the beginning stages of their careers. "The rewards of YEP are enormous – for HPA and the young people who go through the program," says Nielsen. "We've had over 150 young people go through it and it has changed the face of HPA. What we're seeing is that people who come through the YEP program are now moving on to be leaders in HPA programs, including WIP and NET (Networking Education Technology), and in the industry at large. We've handed over the reins to the next generation and it's thrilling to see the very active programs that YEP is developing." It's also thrilling, she added, to see how quickly YEP graduates make the most of the HPA community of peers and professionals they've built to take positions in major companies.
Nielsen is also enthused about HPA's latest program, HPA ALL, founded a year ago, which is dedicated to supporting and highlighting career pathways and creating opportunities for contributions by and visibility for underrepresented groups and focuses on inclusive leadership and community. The HPA ALL web page features numerous conversations on how to do so,
including one in which Nielsen and Grubin discuss the gender gap. Another conversation is
about the organization's commitment to action, about its current and future initiatives for
diversity, equity and inclusion programs. HPA ALL also features its HPA League Honors,
which, this year, will recognize individuals in our industry who follow their passion in a way
that serves them and the community at large.
Nielsen encourages everyone in HPA to get involved in the organization's many activities, to fully reap the benefits of being a member. "HPA for me has been my core, my extended family within the entertainment and technology industry," she says. "It acts as a centering place where I know I can go to get support, information and friendship. I can learn and be challenged with its variety of events, platforms and programs, through which I have directly benefitted. It's given me an opportunity to serve and to learn, and everything I give, it returns in multiples."