New Leadership for the YEP Committee
Co-Chairs Lina Sanchez Salamanca and Nikki Jee talk YEP, leadership, and the industry.
February 28, 2022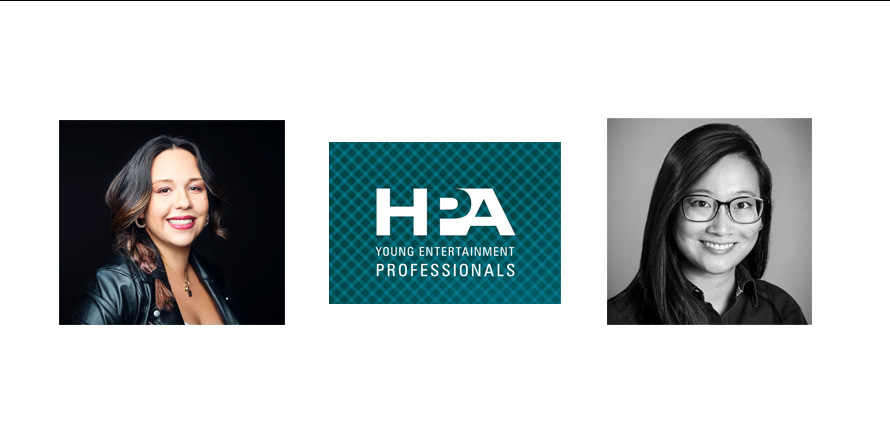 Continuing in last month's theme of new leadership, this month we're talking with YEP co-chairs Lina Sanchez Salamanca (Director of Business Development at BeBop Technologies) and Nikki Jee (Manager of Restoration and Preservation at Disney) about their personal journeys and what they see happening for the YEPs in 2022. 
How did you first become involved with HPA and YEP? 
Lina: In 2017 I came to LA from Colombia to basically start my career again from scratch and heard about the YEP program from some of my husband's coworkers. I applied to the program and was accepted as a YEP that year. 
Nikki: I was alerted to this wonderful program last year by one of my mentors and applied, looking to meet new people in my field. Happily I was accepted into the class of 2021 which was a group of very driven and talented individuals! After a great year, I wanted to be able to give back as much as the program had given me so I sought to become more involved with YEP and the HPA in 2022.
What have you gotten out of your time as a YEP committee member? What made you decide to take on this leadership role? 
Lina: I've gotten so much out of my time with the YEP program I feel I am a living representation of what the program strives to do. I've made so many meaningful relationships, people that have become close friends and mentors, and huge advocates for my career. I took on this leadership role because I want to lead more people to these opportunities, so that they can also have successful careers doing what they truly love.
Nikki: This will be my first year in the committee, but in my time as a YEP I have been able to garner invaluable connections to both emerging leaders in the field as well as those who have been highly regarded in the entertainment world for many years. One thing that really drew me to the HPA as a whole was how strong a community it is, where everyone is motivated to share knowledge and collaborate in order to constantly advance the state of our field. By taking on this leadership role this year, I'm hoping to be just one part of that.
What are you looking forward to in 2022?
Lina: I'm looking forward to working with our amazing new team on the committee to bring new and fresh ideas, mentors and activities for our new YEP class!
Nikki: As we come out of this challenging time for our industry, I'm really looking forward to being able to work with Lina and the rest of our amazing team to take the YEP program to another level. Though doing everything virtually the past few years has been challenging, there have also been a lot of benefits that I hope we can take with us as we move forward. For example, the last class of YEPs we were able to actually have mentors and mentees from all over the world take part and so this year we've also continued that tradition by having a few non-local participants which also just reflects how global the entertainment world is becoming as well. Accessibility is core to inclusivity and we want to make sure that we keep the goal of this program strong – fostering an environment where these young professionals can learn and grow to become the next generation of leaders in our industry.
Any exciting YEP plans for 2022? 
Lina: This year there have been many changes, including making the class size smaller and the amazing new people we have joining the committee. We are looking for more sponsorships, increased visibility, and expanding our work in equity, inclusion and diversity, which will help us to do many more activities that will aid the YEPs in the development of their careers.
Nikki: For 2022, we are ramping up the number of meet-ups and workshops, both virtual and in-person, and are hoping to expand our reach within this business as a whole. Each member of this year's class is eager to get involved, which is really exciting! One of the things we are going to be encouraging this year is having the YEPs not only learn from our extremely strong roster of mentors and experts, but from each other. We hope they become a strong circle of peer mentors so that hopefully, one day, they will be the next set of mentors for future YEP classes!
Lina: I think that the most important thing in terms of change over time is having the industry recognize the incredible talent incubator that is the YEP program, and that through nurturing this program, we are guaranteeing the future success of the industry.