SHADOW goes to Cannes
June 30, 2021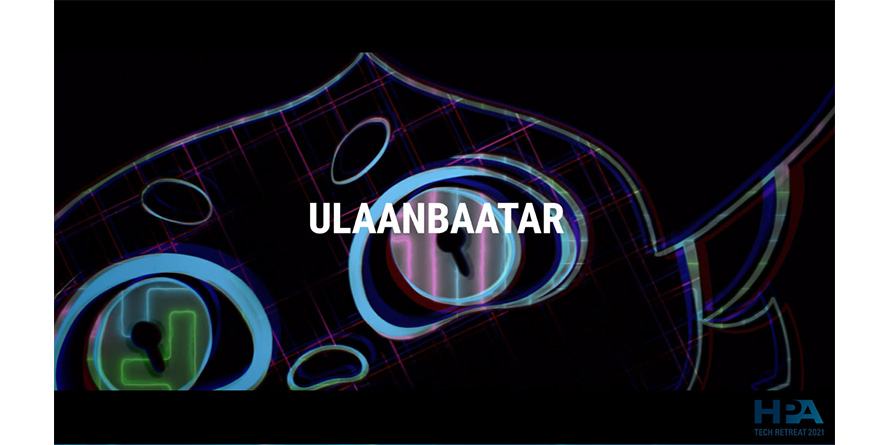 By Alec Rosenthal
"SHADOW," a Mongolian animated short film directed by Azzaya Munkhbat and produced by Bayra Bela (Bayartsetseg Altangerel), Mandakh Gantugs, Sainbayar Davaakhuu, and Otgonbayar Damjin, is participating in the 'Short Film Corner' market of the Festival de Cannes 2021.
"SHADOW" is a product of the HPA's effort to create short films under the production restrictions resulting from the COVID-19 pandemic. Filmmakers overcame constraints such as prohibited in-person interaction by using technological innovation which allows for remote collaboration.
Director Azzaya, animator Temuulen, art director Batbileg and other participants specifically used cloud-based production as an alternative method for live review of camera footage, dailies review and storage of material to create their respective films, stretching the usage of the cloud beyond its typical distribution role and aiding global participation in the film production effort. The sound mixing was done remotely by Liz Marston and supervised by Steve Morris at the Skywalker Sound studio.
"SHADOW" is an 8 minute film about a young Mongolian girl's relationship with her sedentary family as the global COVID-19 pandemic prompts Mongolia to enforce a 14-day quarantine. Filmed digitally and produced through international efforts, "SHADOW" relied heavily on technology for its production.
The film was one of many featured at the 2021 HPA Tech Retreat in March, which focused on cloud production and the future of the entertainment industry in light of this innovative use of technology. "SHADOW" filmmakers Bayra Bela and Azzaya Munkhbat celebrated the astounding feat of overcoming COVID-19 filmmaking restrictions by using such technology with other filmmakers from around the globe, including Sandra De La Silva, Abeer Abdullah, Ruby Bell and Barbara Wilder.
For Festival de Cannes to recognize this feat is a testament to the HPA's ground-breaking use of the cloud for producing films like "SHADOW" under the suboptimal circumstances created by the COVID-19 pandemic. In addition to subverting expectations of how COVID-19 restrictions would negatively impact filmmaking, the project paved the road for cloud productions in the future.