Welcome to Chechnya
Digital Veils Protect Participants in Dangerous Doc
October 29, 2021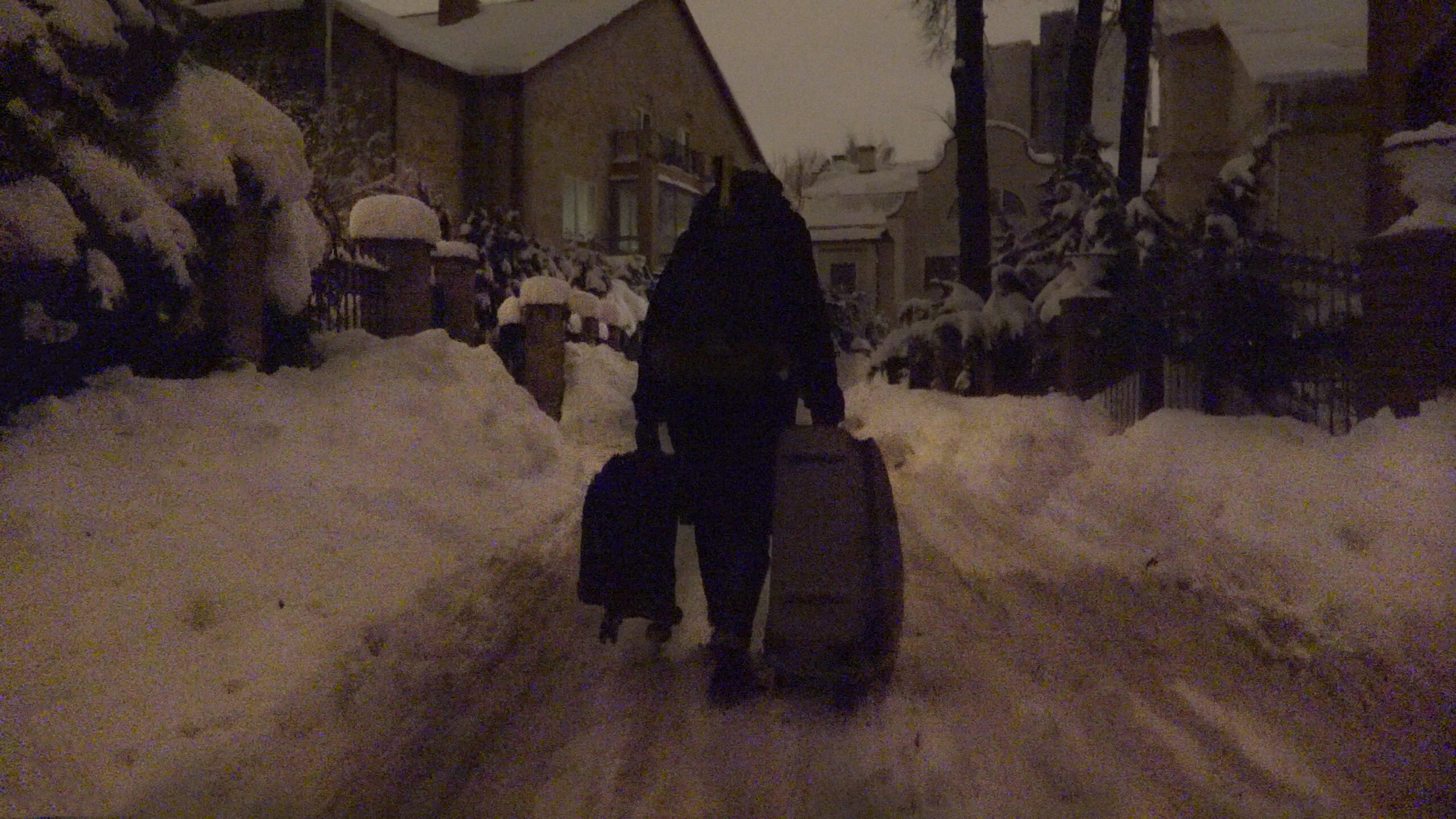 By Debra Kaufman
In 2017, newspapers around the world began carrying stories of crimes against the LGBTQ community in Chechnya, a constituent republic of Russia located in the North Caucasus region. Later that year, noted journalist Masha Gessen published a story in The New Yorker that revealed that, despite global political pressure, the Chechen government continued its kidnapping, torture and murder of members of the LGBTQ community but that a small group of activists were clandestinely rescuing individuals at risk and getting them out of the country.
Documentary filmmaker David France (who made the award-winning 2012 movie How to Survive a Plague about the AIDS crisis) read the news reports with growing horror and called Gessen to learn more. "Masha put me in contact with the people on the ground and within days I was embedded in the safe house in Russia, filming," he recounts. On his first trip, with a cinematographer, he brought a 4K Sony Handycam which was small enough to look like a tourist's camera. They then left the camera at the safe house so the residents could use it. "When we returned to the shelter, we found that people picked up the camera and told their stories in case anything happened to them," says France. "They wanted to record their lives and their suffering so something would be left behind." These stories were the spark that grew into the acclaimed documentary Welcome to Chechnya.
When France met the activists and the people they were helping to escape, he made a life-or-death promise to keep their identities safe. During production that meant a tight, secure workflow for getting footage off the cards and onto encrypted hard drives and then overwriting the cards to every trace of the content.
But hiding the identities of the activists and those fleeing persecution was another, more complex security problem. "I didn't want to put them deep in shadows or in hoods," says France. "I wanted to feel their humanity and see their expressions." As production was wrapping up, France began what became almost a year of R&D and painstaking labor to make good on his promise. "I had told everyone we'd render them as cartoons," he says. "And we tried out rotomation." But it turned out that this technique amplified their physical characteristics, turning them into easily recognizable caricatures.
France then worked with artists who interpreted the subject's emotions and actions, overlaying that over the footage but, he says, that technique "masked their humanity." "We tried Snapchat-like technologies to give them dark glasses or masks but that undermined the seriousness, urgency and danger they were encountering," he says. "We eventually turned our attention to the idea of transferring one person's face over another." France was leery of using such a deepfake technology but tried to imagine what if it could ethically be used "to reveal something real that otherwise could not be conveyed."
After speaking with numerous VFX supervisors, he found Ryan Laney and his partner Johnny Han who believed they could make it work. "They came back with a stunning example that showed it would be possible," says France.
Laney noted that what was important to France and his team was to not dehumanize the people in the film. "We want to give them a human voice and to keep them safe," he said. "David wanted the face replacement to be so good that even their own mothers wouldn't recognize them." When they tested out style transfer (in which, say, Van Gogh's painting style is transferred to a photo of the Golden Gate bridge), Laney said it gave him and Han an understanding of how machine learning could be used to solve the problem."
Next came the code writing, using Google's TensorFlow open-source AI/ML software library. "We treated it as if it were a VFX show," says Laney. "The style transfer of faces became like a different kind of rendering images, but instead of CG as the result, we were generating a face." In New York, France recruited 23 LGBTQ activists to be the new faces of the Chechen/Russian subjects, shooting them in a bluescreen studio with an array of Panasonic cameras. He made sure to shoot the head in multiple positions and the mouth making every position possible for believable lip-synching.
According to Laney, compositing required a VFX artist to look at every frame to check the fit regarding tracking, color, lighting and anything else. "But it wasn't a creative tweak," emphasizes Laney. "As an ethical consideration, we constrained it strictly to technical correction." They also placed a soft halo around the face to make it clear that it was a replacement, which was also spelled out in the film's opening. "In the first 20 or so shots, we made them very soft so viewers could really see what we were doing and understand the halo," says Laney. "When I first saw it work, I got the chills. It was incredible how well the picture matched and the emotion came through, even though it's another face."
France also made sure that anything that identified the subjects was removed, including clothing and jewelry as well as kitchen and bathroom products in safe houses outside of Russia. In the process of obtaining informed consent from the interviewees, Laney reports that one subject said watching it helped him process his experience because it was like watching someone else go through it.
According to France, who is currently working on a documentary on COVID-19, screenings of Welcome to Chechnya on Capitol Hill and in the U.K. and Europe provided the evidence needed to prompt sanctions. But the atrocities continue unabated. Laney, whose team processed over 400 shots and over an hour of screen time, is now providing this and related identity protection services, most recently employed in director Jennifer Ngo's Faceless, a film about the pro-democracy protests in Hong Kong. "This is another tool in the toolbox for other documentarians and social activists," says France.