NET Critical Conversations: The Challenges of Creating and Delivering the Best Images Across Space in Today's Environment
---
---
From the beginning of the space program, film has been the go-to medium to provide high speed scientific and engineering captures in space. For the 50th anniversary of the Apollo moon landing, a number of documentaries were released featuring high quality transfers from the original 35 mm film. While there were other, more affordable, solutions to document these historic moments, NASA's foresight in using the highest quality materials benefited not only NASA at the time, but all of us over half a century later as we experience these amazing images.
With the current technologies involving digital image capture, new compression algorithms, and new methods of transmission delivery, as well as a variety of long term storage options, what is NASA doing to insure that future generations will have the same "wow" factor in 50 or 100 years? HPA NET Critical Conversations co-hosts Mark Chiolis and James Blevins sit down with the NASA team leading that charge to find out what they're working on.
---
Rodney Grubbs began his career as a co-op motion picture photographer at NASA's Marshall Space Flight Center while a student at the University of Alabama.  He is currently the NASA Imagery Experts Program Manager and chairs an International Space Agency Imagery Standards Group.
Grubbs is responsible for the NASA video distribution architecture including NASA TV and internet video distribution.  He has been a Principal Investigator for flights of High Definition Television (HDTV) and Digital Cinema cameras and related experiments on the Space Shuttle and International Space Station (ISS), including the first ever live HDTV program from a spacecraft and the first ever Ultra High Definition program from a spacecraft.  Grubbs is currently a Principal Investigator for the National Lab's Red Digital Cinema camera on the ISS and is working on the imagery architecture for NASA's Artemis program to land the next man and first woman on the Moon.
---
Sandy George received her B.S. in Electrical and Computer Engineering from the University of Alabama in Huntsville. Soon after, she began her career as a contractor at NASA's Marshall Space Flight Center working collaboratively in a wide arena of telecommunications systems supporting video, voice, and data transmission requirements.
George works for Science Applications International Corporation (SAIC) supporting NASA's Imagery Experts Program Office. Over the course of the past twenty years, she has helped revolutionize NASA's video service offerings with cutting edge solutions. She now works as NASA TV's Chief Systems Architect.
---
Walt Lindblom is a 45+ year survivor of the video industry. He started his career in educational television as a master control operator with Birmingham (AL) Schools Educational Television. He worked at a number of production/engineering positions before going to work as a contractor to NASA in 1985 to design video and audio systems. He was the conference room system designer for the first NASA-wide video conference network implemented in 1986 and 1987, prepping him for a life in compressed digital video!
Lindblom managed the Marshall Space Flight Center video production services in the early 90's. In 1997, he took the position of video engineer for the NASA DTV Program, which was chartered to set digital video standards for NASA and support the transition of NASA video systems from analog to digital. As part of that work, he developed a digital television test facility for testing imaging and video compression systems. This lab was used to chart the course of upgrading engineering imaging systems from analog to HD after the Space Shuttle Columbia accident in 2003. The testing done in the DTV Lab has been used to set technical performance standards for NASA.
Lindblom supports all NASA centers as needed for new system transitions and production support for major events. His favorite part of the job is getting to work with the video professionals across NASA.
---
After founding five different ventures during her career, Linda Rheinstein is now spearheading Space Games Federation, which aims to create original games and sports that can be played in zero gravity. Rheinstein was an early operator of Chyron technology and was responsible for the graphics on numerous Super Bowls, Olympic Games, and awards shows.
Rheinstein worked for The Post Group as executive producer from 1985 to 1993, leading buildout of the postproduction facility's first digital-graphics and special-effects center. She currently heads On Air On Line, focused on integrating traditional on-air broadcasting with the emerging online ecosystem.
---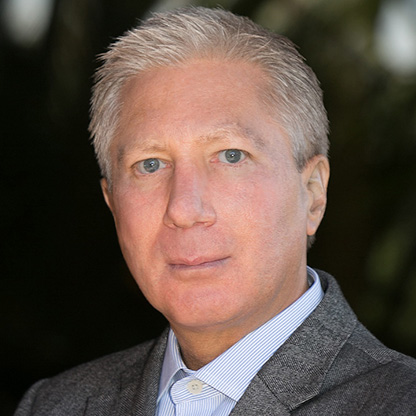 Mark Chiolis is the Director of Business Development for Mobile TV Group (MTVG), which provides facilities for over 4,000 live professional and college sports events with more than 35 mobile units based throughout the U.S. MTVG has been leading the 4K/UHD/HDR live event production with key broadcasters, networks and distribution companies.
Mark is currently working to interface with customers and partners to develop and support MTVG's entertainment, egames, and esports events with current and new trucks.
Prior to MTVG, Chiolis worked in marketing, business development, and sales for Grass Valley, Thomson, Technicolor, Philips, and BTS as well as at television stations KMUV, KRBK and KVIE.
Chiolis is an active board member of the HPA, an associate member of the American Society of Cinematographers, past section manager of SMPTE, member of STE, SBE and California Broadcasters Association.