A Fresh Experience at HPA Tech Retreat 2024
More to Love!
August 31, 2023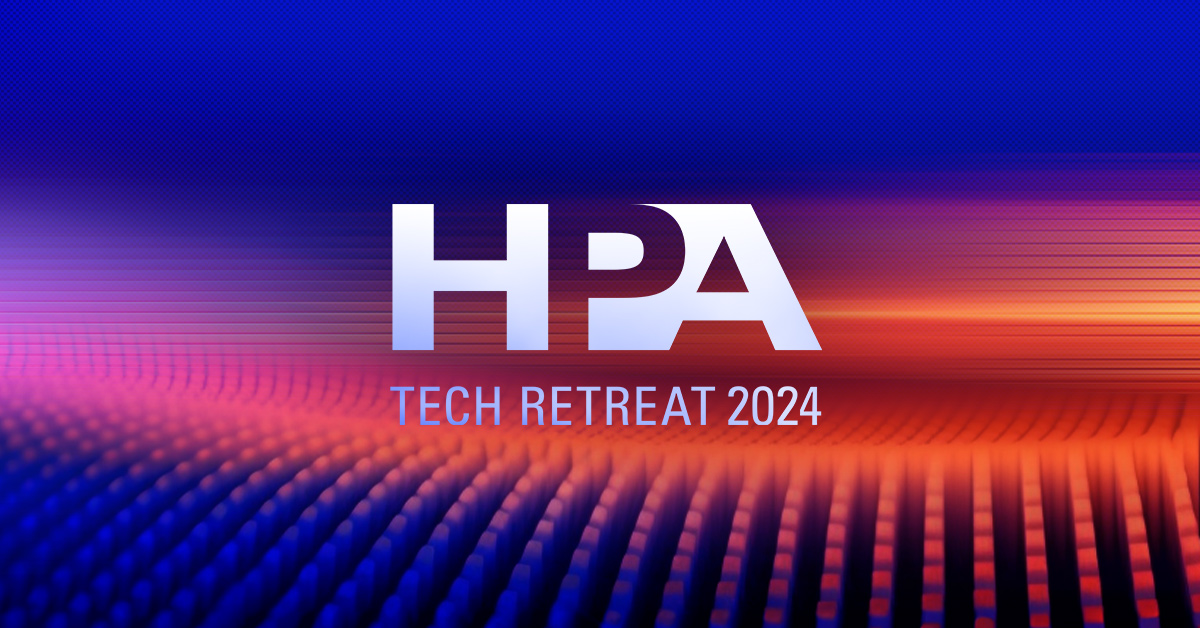 When HPA Tech Retreat 2024 arrives in February, it comes back with all the remarkable features that always make it an unparalleled event. It's about profound thinking, demonstrations, meaningful connections, and a strong sense of community. This year, we're adding some exciting new elements to the mix. Think of it as the Tech Retreat you've come to know and love with some…flourishes.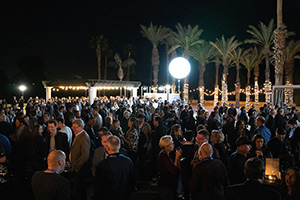 We own the hotel: The HPA Tech Retreat returns to The Westin Rancho Mirage Resort & Spa, but this time, it's the official HPA hotel. We've taken over the entire space ­­­– every room, every pool chair, and every conference space. This means no outside guests, fewer distractions, more meeting rooms, and plenty of quiet spaces to work, chat, take a meeting, or simply take a breather.
We've also revamped the schedule:
Sunday is Fun Day! We're kicking things off on Sunday this year, and it's a day filled with opportunities to connect and have fun. There's a shotgun golf tournament (separately ticketed) and other exciting activities. The day wraps up with welcome drinks, open to all Tech Retreat attendees.
A New Kind of Monday – Brunch, Innovation Zone, TRX, Welcome Cocktails: Monday gets a makeover with a networking brunch to start the day, followed by the opening of the Innovation Zone in the morning – which will remain open until Wednesday! After brunch and exploring the Innovation Zone, dive into another compelling TR-X afternoon. The day closes with Welcome Cocktails.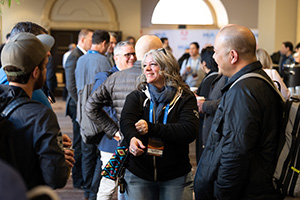 SuperSession Tuesday: Brace yourself for the SuperSession on Tuesday morning. It's still top secret, and it's not something you'll want to miss. A full day of learning awaits, with industry-defining discussions. The day concludes with a lively and convivial welcome dinner.
Wednesday and Thursday: These two days are dedicated to curated, dynamic, and significant conversations of the Main Conference, led by Mark Schubin and the program committee. It's where the brightest minds share their insights and often challenge our thinking. Wednesday wraps up with Food Truck night! The day culminates with an HPA Tech Retreat After Party.
All Week Relaxation!
We get it, the Tech Retreat is packed full of incredible programming, and, well, you may want to take a beat. All attendees will have access to a relaxation lounge, yoga sessions, pickleball, and more. And corporate Members will enjoy a larger and enhanced member lounge.
Crucial Details:
Registration: This event consistently sells out and registration for HPA members opens in mid-September, with general registration opening shortly thereafter. Keep an eye out for it and get the dates on your calendar now!
The Room Block: Please note that due to our hotel buyout, hotel reservations will not be available until your conference registration is complete.
Innovation Zone: There are still spots available to show of your tech, but they're filling up quickly. Reach out to innovation.zone@hpaonline.com.
Sponsorship Inquiries: Have sponsorship questions? Want to get your name in front of hundreds of key decision makers and influencers? Ask Joyce Cataldo at jcataldo@hpaonline.com.
Main Program Submissions: You still have time to submit panel and presentation ideas, but the deadline is October 13, 2023. Email your submissions to proposals@hpaonline.com.
Roundtable Submissions: You still have time to get into the extremely popular Breakfast Roundtables!  Send your roundtable to proposals@hpaonline.com.