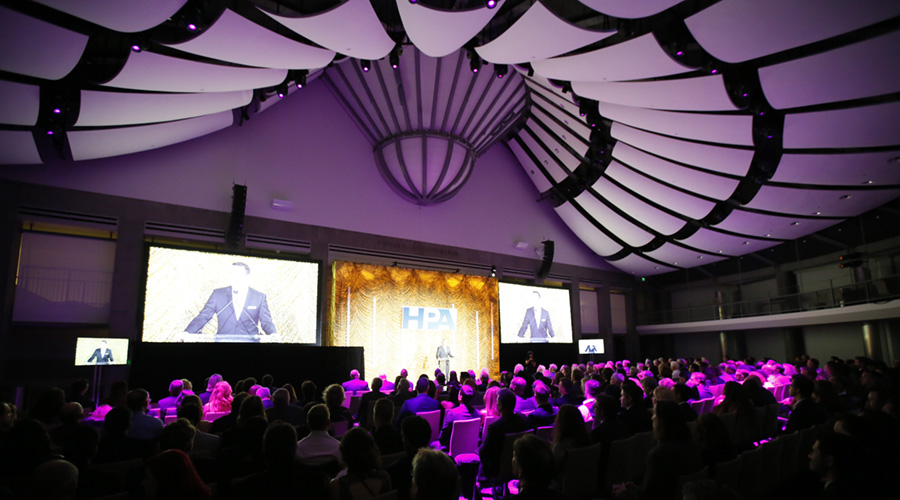 Awards Overview
The HPA Awards are considered the standard-bearer for excellence and innovation in an industry embracing an expanding array of groundbreaking technologies and creativity. Bestowed at a gala celebration each November, the Awards honor creative achievement, outstanding artistry, lifetime achievement, and engineering excellence.
2019 Awards Schedule
Sept. 5, 2018 – Sept. 3, 2019

Period of Eligibility for Entries

April 15, 2019 – May 31, 2019

Submission Period – Engineering Excellence

May 13, 2019 – July 12, 2019

Submission Period – Creative Categories

June 10, 2019

Early Bird Entry Deadline

July 10, 2019

Intent to Enter Petition for Deadline

June 22, 2019

Engineering Excellence Judging Day

July 11, 2019

Engineering Winners Announced

August, 2019

Awards Gala Tickets Orders Open

August, 2019

Creative Judging Panels

September, 2019

Nominations Announced

November 21, 2019

Awards Gala Event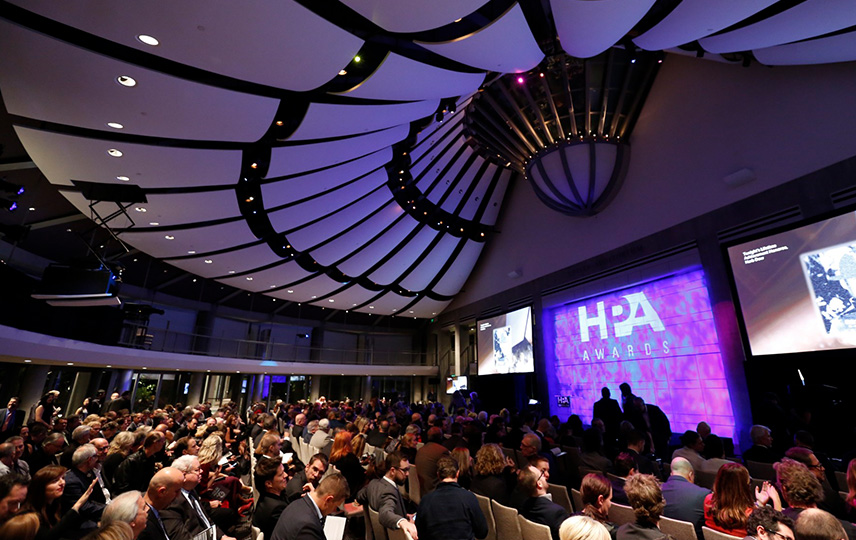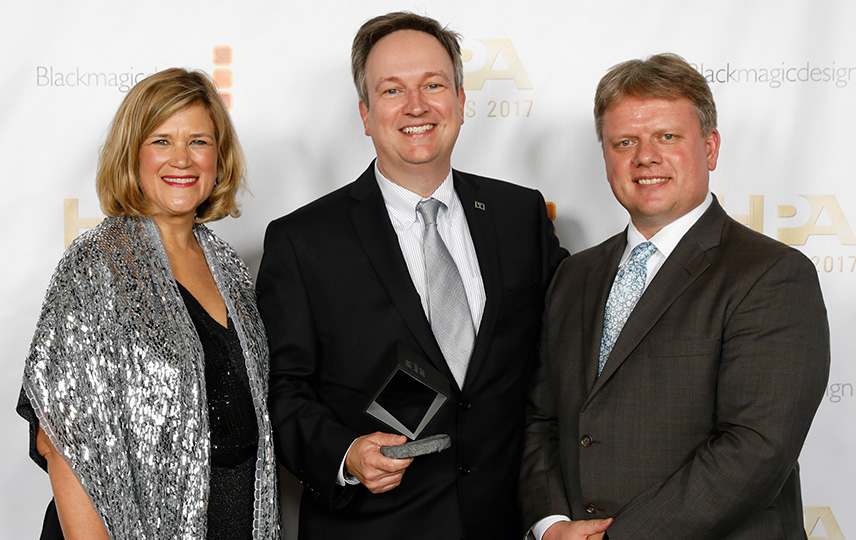 Awards Given
Creative Categories include Color Grading, Editing, Sound and Visual Effects in Film, Television and Commercials. Special Awards may also be presented, including Engineering Excellence, the HPA Judges Award for Creativity & Innovation, Charles S. Swartz Award, and the Lifetime Achievement Award.
---
About the Trophy
The HPA Award symbolizes freedom of expression, mastery of an artist's craft, and groundbreaking creative and technological achievement. The award trophy, designed by the superlative design team at Autodesk, physically embodies these qualities, portraying the limitless possibilities of imagination, collaboration and technical ingenuity that break out of constraints to realize today's most challenging visions.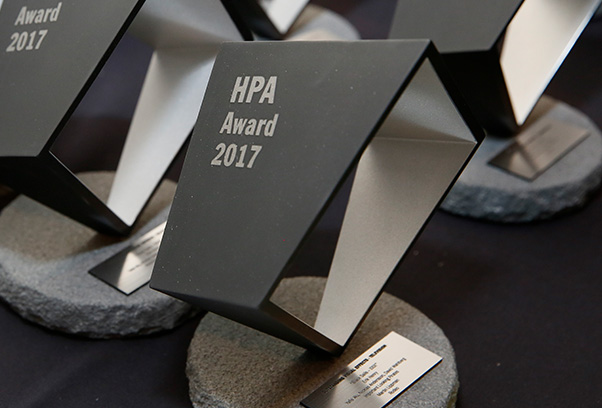 ---
Event Details
November 21, 2019
Skirball Cultural Center
2701 N. Sepulveda Blvd. Los Angeles, CA 90049
7:00 pm Check-in and pre-show
8:00 pm Awards show