Industry Recovery Task Force Virtual Global Town Hall

Join HPA's Industry Recovery Task Force for a global virtual town hall focusing on Love Island USA's pandemic pivot. Executive in Charge of Production Howard Bauer, Executive VP of Post Operations & Technology for ITV America Danielle DiStefano, Bexel/NEP Senior Project Manager Rod Allen, and Covid Compliance Officer Tim Crockett will sit down with moderator Carolyn Giardina (Tech Editor, The Hollywood Reporter) to explore the challenges of moving a production with more than 100 cameras, a large cast and under 24 hour delivery windows from Fiji to Las Vegas.
Panelists include:
Howard Bauer, Executive in Charge of Production
Danielle Di Stefano, Executive VP of Post Operations & Technology for ITV America
Rod Allen, Senior Project Manager, Bexel/NEP
Tim Crockett, Covid Compliance Officer
Moderator: Carolyn Giardina – Tech Editor, The Hollywood Reporter
---
Event Date:
February 10, 2021
11:00 am – 12:30 pm PDT
---
Howard C. Bauer
Executive in Charge of Production, Love Island USA
Howard Bauer is executive in charge of production for reality competition, game shows and streaming services. In 2019 he successfully launched the premiere season of "Love Island USA," filmed on location in Fiji, airing daily, broadcasting from Fiji to the US on CBS. When Covid prevented the 2020 season from traveling back to Fiji, the show pivoted to a Las Vegas location and was one of the first productions to ramp up during the Covid lockdown. For four months the show's 400+ person cast and crew tirelessly worked virtually 24/7 while adhering to strict Covid protocols with no show stop downs. Howard's Love Island stint came on the heels of the acclaimed Netflix series "Rhythm & Flow," with judges Cardi B, Chance the Rapper and TI. Previously, Bauer worked on "MasterChef" and the launch of "MasterChef Junior."
---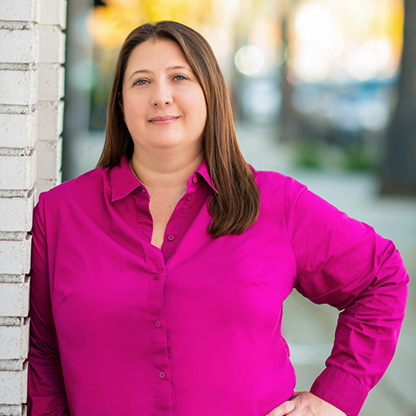 Danielle DiStefano
EVP, Post Operations & Technology, ITV America
Danielle DiStefano serves as executive vice president of post operations and technology for ITV America, working across the company's six vertical production labels and overseeing all aspects of post production at ITV America's East Coast and West Coast headquarters, as well as on location. DiStefano leads the largest department in the company, encompassing more than 300 edit systems and a team that's responsible for delivering content to more than 25 cable, broadcast and streaming partners. Prior to joining ITV, DiStefano served as post production supervisor at Original Media (now Truly Original). She began her career as a production assistant for NBC Sports and has since returned for four Olympic Games with the network, including an Emmy-winning stint as a media manager at the 2012 Olympic Games in London.
---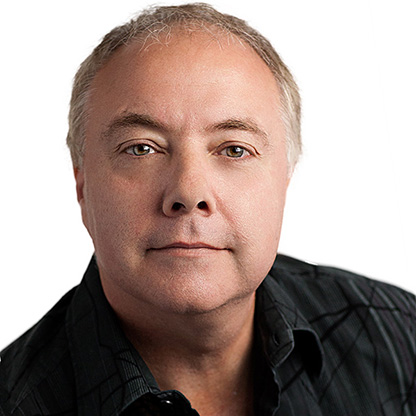 Rod Allen
Senior Project Manager, Bexel/NEP
Rod Allen joined Bexel in 2004, bringing over 25 years of production industry experience to the team. As one of Bexel's Senior Project Managers, Rod focuses on Project Management, Account Management, Customer Consultation, System Design and Engineering of flypack and RF and intercom systems. He has also served as an Intercom Engineer on large scale events and television productions such as Hell's Kitchen, America's Funniest Videos, and The Academy Awards®.
Rod's experience played a large role in some of the major projects that Bexel was fortunate to be involved with. Some of the most notable projects include Hell's Kitchen, Ultimate Beastmaster, Temptation Island, Los Angeles Phil Harmonic "War of the Worlds", Will Smith's "The Jump" in the Grand Canyon, and the 2018 World Cup.
Prior to Bexel, Rod gained significant industry expertise serving as Communications Manager for Audio Services Corporation, General Manager for Radiowave Communications, General Manager for Coufal Isley Sound and Engineer and Burbank Office Manager for CP Communications.
---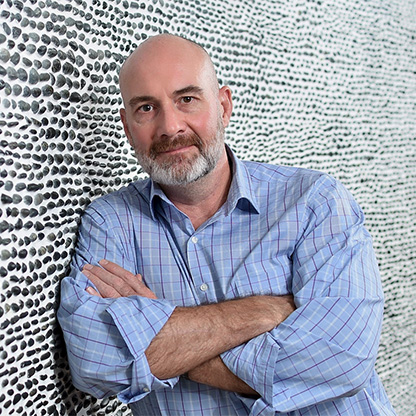 Tim Crockett
Founder and Managing Director, Flying Frog Consultants, Inc.
A native of Hereford, England, Tim is a veteran of the Royal Marine Commandos and the Special Boat Service. In 2001 Tim moved into the private sector, working in security and safety management on projects throughout the globe. For the past 20 years Tim has supported the media and entertainment sector in various roles including as the Senior Director for Global Security for Turner Broadcasting. Tim remains a consultant to a number of media and production companies and has held various leadership positions for Security Risk Management companies both in the US and in the UK. Tim's recent work includes leading a team of Health & Safety supervisors to successfully manage the risk in the creation of 40 hours of live unscripted TV during the global pandemic and has since gone on to advise several other productions.
---
Carolyn Giardina
Tech Editor, The Hollywood Reporter
Carolyn Giardina is tech editor at The Hollywood Reporter, with responsibilities including its Behind the Screen coverage.
She's been immersed in covering the art and science of filmmaking throughout her career, which also involved work as an editor, reporter or columnist for titles including CinemaEditor, British Cinematographer, SHOOT and SMPTE Motion Imaging Journal. She co-authored Exploring 3D: The New Grammar of Stereoscopic Filmmaking (Focal Press, 2012).
Carolyn has been the recipient of American Cinema Editors' Robert Wise Award, which recognizes a journalist for contributions to film editing; International Cinematographers Guild's Technicolor William A. Fraker Award, for journalistic contributions to cinematography; and the Advanced Imaging Society's Distinguished Leadership Lumiere Award.
As a member of the HPA Board of Directors, she co-founded the organization's HPA Awards.
---
Leon Silverman
Principal, Strategic Perspective Consulting
Leon Silverman heads Strategic Perspective Consulting which is focused on solving for the challenges and opportunities presented by media and entertainment industry transformative change.
For over 40 years, Leon Silverman has helped to drive industry strategy focusing on the intersection of creativity and technology. He has held senior executive roles at Netflix, The Walt Disney Studios, The Eastman Kodak Company, and LaserPacific where he has dedicated his career to the development and introduction of new technology tools and workflows.
Silverman was one of the founders and long standing president of the HPA – the Hollywood Professional Association, where he still sits on the Board and currently chairs its Industry Recovery Task Force focused on return to work and future sustainability of the professional service sectors who support global content creation.
Serving his third term on the Science and Technology Council of the Academy of Motion Picture Arts and Sciences, Silverman also chairs its Industry Resumption Task Force which has a focus on how technology might aid the 17 branches of the Academy as it contemplates the transformation of the industry as it copes with the impact of the current pandemic and the technology transformation impacting the motion picture industry. In addition, he sits on the Academy of Motion Picture Arts and Sciences Members-at-Large Executive Committee and is a sponsor of and helped to design and launch the Academy Gold Program.
He has been honored with a Lifetime Achievement Award from the HPA, the Bob Lambert Technology Leadership Award from the Entertainment Technology Center at USC, has 2 Emmy Awards for his contributions to technology innovation, holds 10 issued patents and numerous Disney Inventor awards for his contributions to patent applications. He has served multiple terms as Governor and is a Life Fellow of the Society of  Motion Picture and Television Engineers (SMPTE) and is an associate member of The American Society of Cinematographers, and the American Cinema Editors.
In October 2020, he was honored with SMPTE's Presidential Proclamation honoring his "contributions to the Society and the media entertainment industry as a visionary, innovator, and mentor."
---
Craig German
Head of Post Management for Series, Amazon Studios
Craig German is Head of Post Management for Series at Amazon Studios.  Prior to holding this position, he was a Senior Consultant with AWS Professional Services in the Global Media and Entertainment Practice.  He has been an operations and technology executive in media and entertainment for over twenty-five years, including ten years in startup companies. Before arriving at Amazon, he was Senior Vice-President, StudioPost at NBCUniversal, where he was responsible for on-lot television and film picture and sound post production operations.  Before that, Craig was Executive Vice-President of Worldwide Technical Operations at Paramount Pictures, managing post-theatrical distribution, the physical and digital archive, content security, and production technology.  Craig came to Paramount from Technicolor, where he was Senior Vice-President of Global Account Management for Disney, responsible for their worldwide service portfolio across all lines of business.  He arrived at Technicolor from Ascent Media Group (now part of Deluxe Entertainment), where he spent six years developing and selling Ascent's digital services offerings across their Creative, Broadcast, and Media Services divisions.
Other positions in Craig's career include system architect, software developer, and project manager for advanced projects in the interactive television, video on demand, multimedia, music, and digital rights management arenas, working with companies including Americast, TELE-TV, Universal Music Group, LEGO, Novell, and InterTrust. Craig holds undergraduate and graduate degrees in Electrical Engineering from M.I.T. and University of Virginia, respectively.
---