Industry Recovery Task Force Virtual Global Town Hall
In the second in the series of global town hall events focused on getting back to work, a moderated panel of experts from VFX, cinematography, government and health and safety discusses the changing nature of the pandemic and how it is impacting our work and workflows.
Panelists include:
Sara Bennett – Oscar winning VFX supervisor and co-founder, Milk VFX
Markus F

ö

rderer, ASC, BVK – Award winning cinematographer
Kelly Howard – Senior Safety Engineer, Cal/OSHA Publications, Outreach Unit
Robert Legato, ASC – Oscar-winning VFX supervisor, 2nd unit director, and cinematographer
Peter Marx – Managing Partner, Biology Works; former CTO, City of Los Angeles
Moderator: Carolyn Giardina – Tech Editor, The Hollywood Reporter
Covid Resources Provided By Kelly Howard Mask Guide Provided by Kelly Howard
---
Event Date:
August 26, 2020
11:00 am – 12:30 pm PDT
---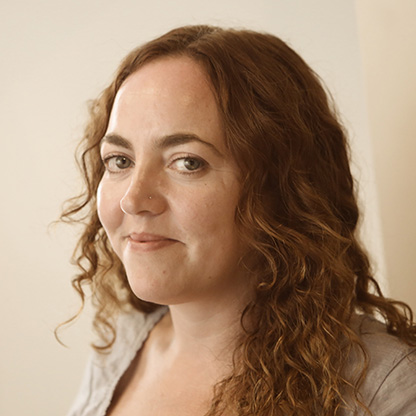 Sara Bennett
VFX Supervisor and Co-founder, Milk VFX
Sara Bennett is a visual effects supervisor and one of the co-founding owners of Milk, a multi-award winning, independent visual effects company, based in London.
Sara became the second ever-female VFX Oscar winner when she received a 2016 Academy Award for best visual effects in Alex Garland's feature Ex-Machina, for which she also received a 2016 BAFTA Film Award nomination.
Since Milk's launch in 2013, the team has created an impressive range of innovative and complex sequences for high-end TV and feature films, winning an Emmy for the BBC/Hartswood's Sherlock; three consecutive BAFTA Craft awards for the BBC's Doctor Who (2014 and 2015) and Jonathan Strange & Mr Norrell (2016) and receiving seven BAFTA Craft Award nominations.
Sara has just completed production as overall VFX Supervisor on Netflix' upcoming feature film The Old Guard. Sara's VFX and 2D Supervisor credits at Milk include Baltasar Kormakur's Adrift; Alex Garland's Annihilation; The Alienist (TNT/Paramount); Kingsman: The Golden Circle (Lionsgate); Fantastic Beasts And Where To Find Them; Ben Wheatley's High-Rise; The Martian (20th Century Fox); Poltergeist (Fox/MGM); The Divergent Series: Insurgent; Brett Ratner's Hercules (Paramount/MGM); Dracula Untold (Universal); 47 Ronin and Sherlock (BBC/Hartswood); Thunderbirds are Go (ITV) and Jonathan Strange & Mr Norrell.
Prior to the launch of Milk, Sara was Head of 2D at Mill TV & Film for seven years. During this time Sara worked as VFX Supervisor on feature films including Les Miserables, Dredd 3D; The Chronicles of Narnia: The Voyage of the Dawn Treader (Walden Media / 20th Century Fox), 28 Weeks Later (DNA Films) and Jordan Scott's directorial debut, Cracks (Scott Free). Sara was Compositing Supervisor on The Odd Life of Timothy Green for Disney, and on Snow White and the Huntsman for Universal. Sara also worked at The Mill on a number of high-profile feature films including Harry Potter and the Chamber of Secrets, Black Hawk Down and Hannibal, as well as HBO's Band of Brothers.
Sara's TV credits include supervising Merlin (BBC), which won the 2011 BAFTA Television Craft Award for visual effects, as well as BAFTA Television Craft, VES and RTS Craft Award-winning Doctor Who (BBC) and Primeval for ITV.
Sara is a member of The Academy of Motion Picture Arts and Sciences, BAFTA and the Visual Effects Society.
---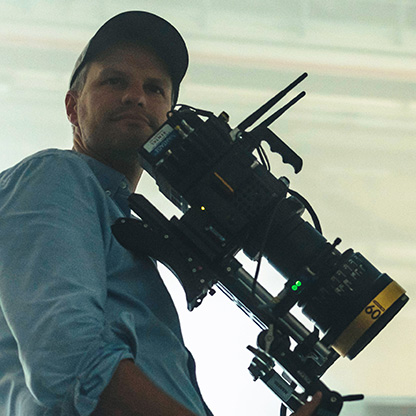 Markus Förderer, ASC, BVK
Cinematographer
Selected as one of Variety's 10 Stars behind the Cameras, German born cinematographer Markus Forderer's feature debut, Hell, earned him a number of awards, including the 2012 German Camera Award for Best Cinematography, and a nomination for Best Cinematography Debut at the world-renowned Camerimage Festival in 2012. Forderer has since shot Mike Cahill's sci-fi drama, I Origins, which was awarded at the 2014 Sundance Film Festival with the Alfred P. Sloan Feature Film Prize. He then followed with I Remember which premiered at the 2015 Berlin Film Festival and won the 2016 German Camera Award for Best Cinematography. Markus collaborated with director Roland Emmerich on the landmark period drama Stonewall and the sci fi blockbuster Independence Day: Resurgence. After shooting the pilot for NBC's Rise, he shot the pilot for the sci-fi horror series Nightflyers by Game of Thrones writer George R.R. Martin. Markus recently wrapped the sci-fi drama Bliss directed by Mike Cahill and is currently shooting Red Notice for NETFLIX, directed by Rawson Marshall Thurber.
In 2019 Markus became the youngest active member of the American Society of Cinematographers.
---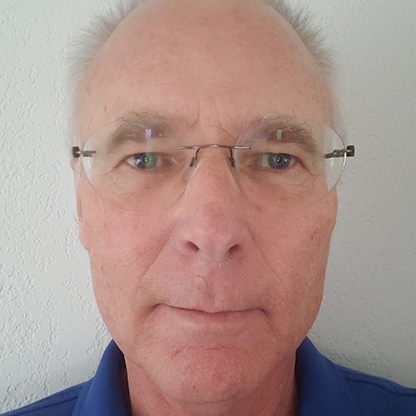 Kelly Howard
Senior Safety Engineer, Cal/OSHA Publications, Outreach Unit
Kelly Howard received his Bachelor of Science degree in Biological Sciences from U.C. Irvine, and his Masters degree in Environmental and Occupational Health from C.S.U. Northridge. He is certified in the comprehensive practice of industrial hygiene through the American Board of Industrial Hygiene.
Mr. Howard has been employed as an industrial hygienist for the past 40 years, working for the aerospace industry and Cal/OSHA Consultation program.  His current position with Cal/OSHA is as Senior Safety Engineer with the Cal/OSHA Publications and Outreach Unit.
---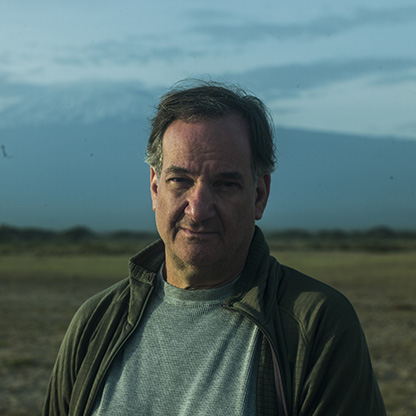 Robert Legato, ASC
VFX Supervisor, 2nd Unit Director, and Cinematographer
After a career in television for Paramount Pictures, Rob Legato joined the newly formed Digital Domain, a visual effects company founded by James Cameron, Stan Winston and Scott Ross.  For Rob's first feature assignment, he became the Visual Effects Supervisor, 2nd Unit Director and VFX Director of Photography for Neil Jordan's Interview with the Vampire.  This first feature led to Ron Howard's Apollo 13 with Legato serving as the film's Visual Effects Supervisor and Director of Photography for the VFX unit.  The film earned Legato the first of many Academy Award nominations, as well as a BAFTA. Subsequent feature assignments include the multiple Oscar winning Titanic, Harry Potter and the Sorcerer's Stone, The Aviator, The Departed, Hugo, Avatar, The Jungle Book, and The Lion King. He has been nominated for, and won, countless Academy Awards, HPA Awards, VES Awards, BAFTAs, and Emmys, among others. Rob's union and Guild affiliations include the DGA, A.M.P.A.S, A.S.C., Local 600, Local 700 and the VES.
---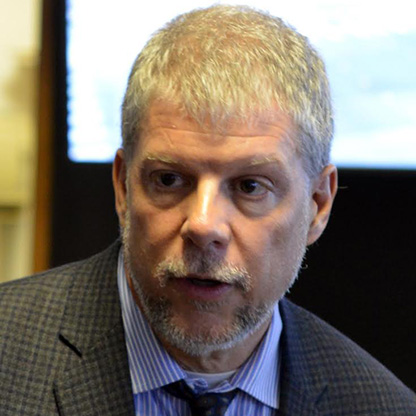 Peter Marx
Managing Partner, Biology Works; former CTO, City of Los Angeles
Peter Marx is the Managing Partner for Biology Works, a privately-held startup working at the heart of biotech. He was Vice President, Advanced Projects at GE Digital working on Predix. Prior to his work in the Industrial Internet of Things, he was the Chief Technology Officer for the City of Los Angeles. Under his tenure the City implemented the open data portal (#1 in the US), cyber intrusion command center (CICC), CityLinkLA (broadband), significant improvements in fire dispatch and control, partnerships with numerous technology providers, and the nation's largest deployment of body-worn cameras for police officers. LA was recognized as the #1 digital large city in 2014 and #2 in 2015 by GovTech / League of Cities. He has also been the lead strategist for Research & Development at Qualcomm, and the CTO for Vivendi-Universal Games. He has worked in tech in digital media, healthcare, transportation, augmented and virtual reality, video games, public safety, and data science. He is also an Adjunct Professor at University of Southern California.
---
Carolyn Giardina
Tech Editor, The Hollywood Reporter
Carolyn Giardina is tech editor at The Hollywood Reporter, with responsibilities including its Behind the Screen coverage.
She's been immersed in covering the art and science of filmmaking throughout her career, which also involved work as an editor, reporter or columnist for titles including CinemaEditor, British Cinematographer, SHOOT and SMPTE Motion Imaging Journal. She co-authored Exploring 3D: The New Grammar of Stereoscopic Filmmaking (Focal Press, 2012).
Carolyn has been the recipient of American Cinema Editors' Robert Wise Award, which recognizes a journalist for contributions to film editing; International Cinematographers Guild's Technicolor William A. Fraker Award, for journalistic contributions to cinematography; and the Advanced Imaging Society's Distinguished Leadership Lumiere Award.
As a member of the HPA Board of Directors, she co-founded the organization's HPA Awards.
---
Leon Silverman
Principal, Strategic Perspective Consulting
Leon Silverman heads Strategic Perspective Consulting, which is focused on solving for the challenges and opportunities presented by transformative change in the media and entertainment industry. For over 40 years, Silverman has helped to drive industry strategy focusing on the intersection of creativity and technology. He has held senior executive roles at Netflix, The Walt Disney Studios, The Eastman Kodak Company, and LaserPacific, dedicating his career to the development and introduction of new technology tools and workflows.
Silverman was one of the founders and is a longtime former president of the HPA, where he still sits on the Board and currently chairs the Industry Recovery Task Force. He is serving his third term on the Science and Technology Council of the Academy of Motion Picture Arts and Sciences and chairs its Industry Resumption Task Force. He sits on the Academy of Motion Picture Arts and Sciences Members-at-Large Executive Committee and is a sponsor of and helped to design and launch the Academy Gold Program.
Silverman has been honored with a Lifetime Achievement Award from the HPA and the Bob Lambert Technology Leadership Award from the Entertainment Technology Center at USC. He has two Emmy Awards for his contributions to technology innovation, holds six issued patents and over 10 Disney Inventor awards for his contributions to pending patent applications. He has served multiple terms as Governor and is a Life Fellow of the Society of Motion Picture and Television Engineers (SMPTE) and is an associate member of The American Society of Cinematographers and the American Cinema Editors.
---
Craig German
Head of Post Management for Series, Amazon Studios
Craig German is Head of Post Management for Series at Amazon Studios.  Prior to holding this position, he was a Senior Consultant with AWS Professional Services in the Global Media and Entertainment Practice.  He has been an operations and technology executive in media and entertainment for over twenty-five years, including ten years in startup companies. Before arriving at Amazon, he was Senior Vice-President, StudioPost at NBCUniversal, where he was responsible for on-lot television and film picture and sound post production operations.  Before that, Craig was Executive Vice-President of Worldwide Technical Operations at Paramount Pictures, managing post-theatrical distribution, the physical and digital archive, content security, and production technology.  Craig came to Paramount from Technicolor, where he was Senior Vice-President of Global Account Management for Disney, responsible for their worldwide service portfolio across all lines of business.  He arrived at Technicolor from Ascent Media Group (now part of Deluxe Entertainment), where he spent six years developing and selling Ascent's digital services offerings across their Creative, Broadcast, and Media Services divisions.
Other positions in Craig's career include system architect, software developer, and project manager for advanced projects in the interactive television, video on demand, multimedia, music, and digital rights management arenas, working with companies including Americast, TELE-TV, Universal Music Group, LEGO, Novell, and InterTrust. Craig holds undergraduate and graduate degrees in Electrical Engineering from M.I.T. and University of Virginia, respectively.
---