HPA Member Event
Join a curated panel of industry experts as we explore the working use of on-set virtual production (OSVP). We'll take a transparent look at the cost of virtual production, uncovering when and where using the cutting-edge technology is most beneficial for filmmakers.
Appetizers and light refreshments will be provided. This is a limited capacity event on a working virtual production stage. Advanced registration will be required.
---
On-Set Virtual Production Panel and Demo
at ROE Visual – An HPA Member Event
Tuesday, September 12, 2023
Registration Required
HPA Member only event
Schedule
5:30 pm – Registration opens
6:00 pm – Networking, Small bites & refreshments
7:00 pm – Panel
8:00 pm – Demonstration
9:00 pm – Event ends
ROE Headquarters
9232 Eton Ave, Chatsworth, CA 91311
---
Panelists
Mike Smith, Technical Director, ROE Visual
Mike Smith is a committed professional with over a decade of experience as a production technician for the live event market. For the past three years, he has served as Technical Director at ROE Visual US, overseeing all technical operations. Prior to this role, Mike freelanced as an LED engineer for concert tours and tradeshows for five years, and before that worked as a freelance lighting technician for ten. Mike has a thorough understanding of ROE LED systems and has lent his expertise to a number of industry panels and educational programs.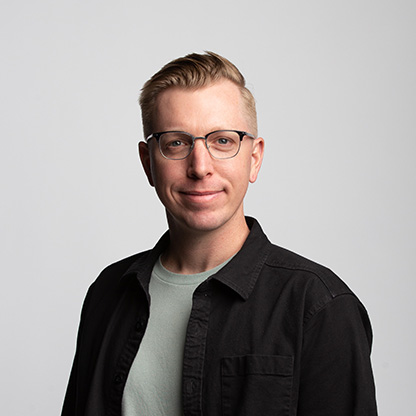 ---
Addy Ghani, Vice President of Virtual Production, disguise
As the VP of Virtual Production, Addy is immersed in Studio workflows and Industry standards for real time visualization for film and television. Addy is building a Disguise creator community and strategies that will further the proliferation of Virtual Production.
Prior to joining Disguise, Addy designed and built world class stages for DreamWorks, Verizon Media and NBCUniversal to help creatives visualize their dreams. Addy is well versed in VFX and animation, as well as emerging formats like AR and VR. He is an unofficial Unreal Engine Evangelist and a Fellow, and loves to converse about the possibilities of game engines as a storytelling tool.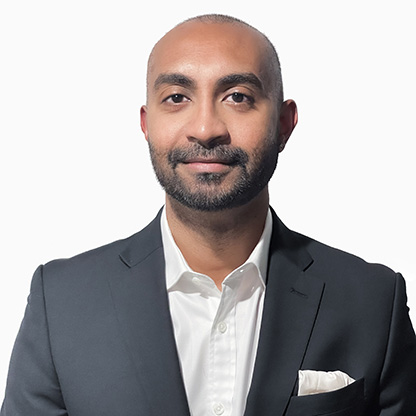 ---
Michael Goi, ASC, Director/Cinematographer
Michael Goi was born and raised in Chicago, where he established himself in the fields of documentaries and commercials. As a Cinematographer, he has compiled over 75 narrative credits, four Emmy nominations and four ASC Award Nominations. As a Director, he helmed the pilot of Avatar: The Last Airbender for Netflix, was producing director on The Rookie: Feds as well as directing episodes for American Horror Story, Big Sky and many more shows. He wrote and directed the viral sensation Megan Is Missing and Mary starring Gary Oldman. Michael is a three-time past president of the American Society of Cinematographers, serves on the Board of Governors of the ASC, and is the editor of the 10th Edition of the ASC Manual. He is the Co-Chair of the DGA Television Diversity Task Force and the Digital Day Subcommittee. He serves as an alternate for the DGA Western Directors Council and is a member of the Academy of Television Arts & Sciences, the Academy of Motion Picture Arts & Sciences and is the Chair of the ASC Motion Imaging Technology Council's AI Committee.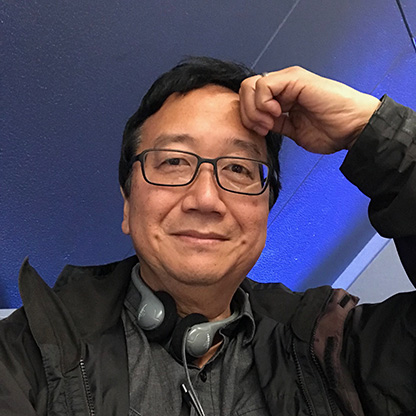 ---
Juan Nader, Director of Virtual Production & On-Set Services Technology, Technicolor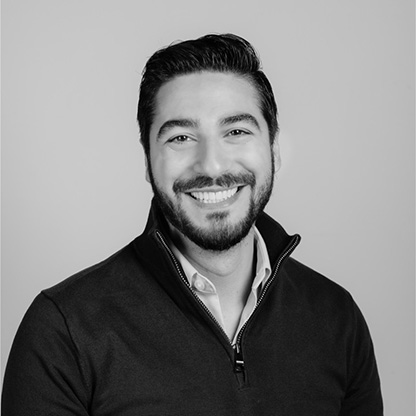 ---
Leah Hulgin, Producer, XR Studios

Leah Rae Hulgin is a producer at XR Studios. She is a graduate of UCLA's School of Theater, Film and Television, where she received her MFA in film production, having won several awards for her original work, including the Hollywood Foreign Press Association Award, the Edie and Lew Wasserman Award, and the Motion Picture Association Award. At XR Studios, she's produced works with teams behind high profile talent such as Post Malone and Porter Robinson. In addition to producing several national brand, commercial, and narrative works, Leah was a producer on the 2023 Emmy-nominated Notorious B.I.G.'s Sky's the Limit VR Experience. With a proven track record of executing successful multimedia projects, Leah thrives on transforming visions into reality and crafting engaging narratives that leave a lasting impact.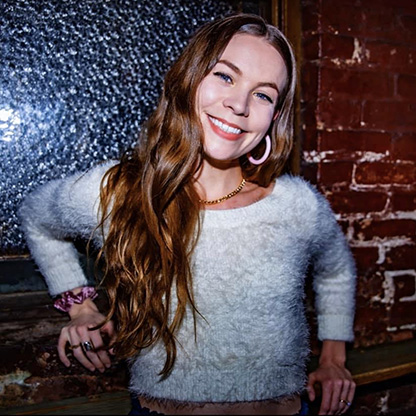 ---
James Blevins (Moderator)
James is the Co-Founder of Mesh, a Virtual Production Line Producing company, and a Media and Entertainment Industry Consultant for Valid Essence.
He has an extensive background in the entertainment industry, having worked for Lucasfilm Productions as a Post-Production Supervisor for The Mandalorian, and for Netflix as a post-production and distribution expert. Before that, he gained over 15 years of experience in the VFX industry, working with Disney and Digital Domain to become an expert in managing data flows from the first day of shooting to worldwide distribution.
James is also an advisory board member of several prestigious institutions in the film and television industry, including the Hollywood Professional Association and the Science and Technology Committee of the Television Academy of Arts and Sciences.
James makes Los Angeles his home.