HPA Screening Room: Around the World in 6 Shorts
HPA invites you to celebrate the remarkable accomplishments of the filmmakers who brought their talent and know-how to the 2021 HPA Tech Retreat Supersession short films. Meet them as they gather in person for the first time from all around the world.
---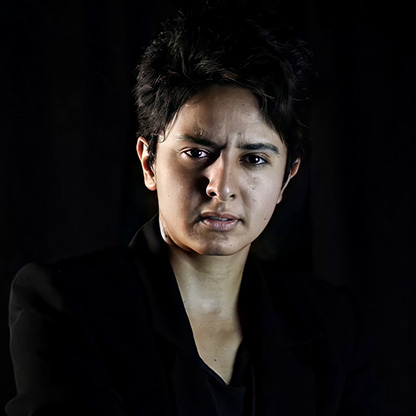 Abeer Abdullah / Dubai
Abeer Abdullah, a Saudi producer and filmmaker based in Dubai. She made her directorial debut with a film that she also co- wrote and produced titled (Trail of lights) which was to be first screened in Riyadh, Saudi Arabia, at The Golden Falcon Film Festival- (2018) in Riyadh, after re-Opening cinemas in Saudi Arabia. Her work highlights psychological stories in an artistic manner. She believes through being a filmmaker she has the power of telling stories that inspire change.
"I love telling stories that are mind provoking and has the ability to change people's views"
---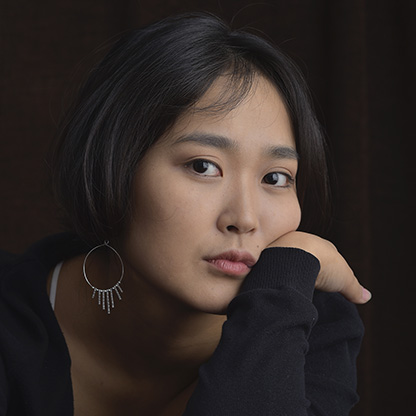 Azzaya Munkhbat / Ulaanbaatar
Azzaya Munkhbat is a Mongolian film director and actress, who studied Film Directing at the Mongolian National Film School. She is a member of the Hollywood Professional Association. She is well-known for her lead role in an award-winning short film "Mountain Cat". "Mountain Cat" was officially nominated for the 'Palme d'Or – Best Short Film' category at the Cannes Film Festival in 2020. The film also got nominated for numerous prestigious film festivals including Sundance Film Festival's 'Short Film Grand Prize' category, Toronto International Film Festival's 'Short Cuts Award', London Film Festival's 'Short Film Award' and Tallinn Black Nights Film Festival's 'Shorts and Animation Competition' categories in 2020. "Mountain Cat" won the 'Best Short Film' award at the Busan International Film Festival in 2020.
---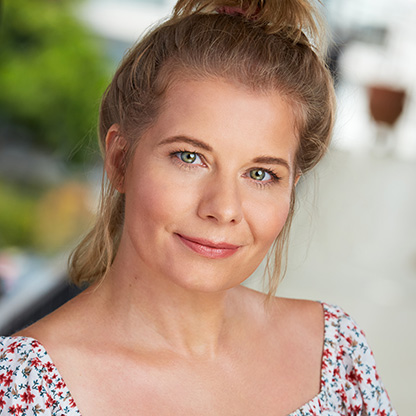 Barbara Wilder / Hollywood
Barbara Wilder is an international actress, comedian and filmmaker. She was born in Austria and is related to filmmaker Billy Wilder. She is a classically trained theater actress who has worked in the UK, Germany, Austria, India and in the USA.  She currently lives in Los Angeles where she is the CEO/producer of two production companies LAFilmAndVideo and BWilderProductions.
---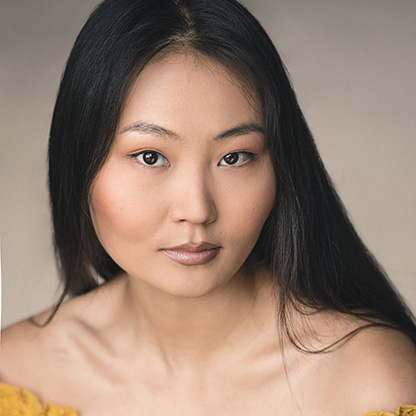 Bayra Bela / London
Bayra Bela is a Mongolian actress and producer who studied her Masters in Acting for Screen at the Royal Central School of Speech and Drama in London, as a recipient of the Chevening Scholarship. She is currently filming the recurring role of Solongo on the AMAZON Original Series "The Power". This original series is based on the Women's Prize for Fiction novel by Naomi Aldermen and being directed by the Emmy award-winning director Reed Morano. Some of her previous credits include the Netflix series "Marco Polo", Steven Seagal's "Attrition" and Christopher Coppola's "Sacred Blood". She has also starred as a leading actress in a number of films in her home country of Mongolia. In 2019, she won the "Best Actress Award" at the 41st International Women Filmmakers Festival in Florence, Italy for her role for Blue Destiny.
---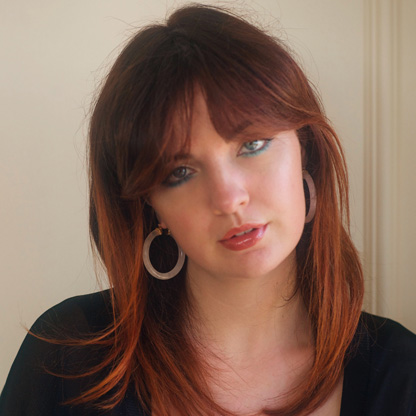 Ruby Bell / Brisbane
Ruby Bell is a second-generation female filmmaker from Sydney and Los Angeles. She has combined her love of photography and storytelling into her own compelling films – already establishing a signature style of stomach drop endings.
---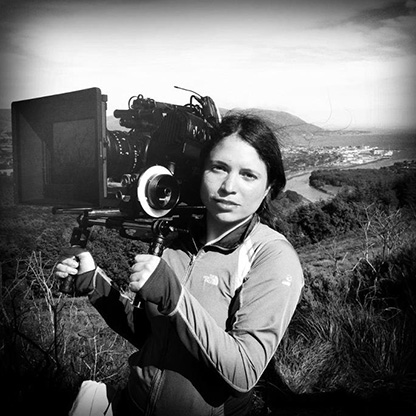 Sandra De Silva De La Torre / Mexico City
I was born in 1983 in Paris, France but my parents are Mexican. At the age of 6 years old, my family moved back to Mexico City, and they decided to enroll me in a French school, Liceo Franco Mexicano.
Since I was a child I dreamed of making movies. Being caught up between two cultures made me understand the diversity that exists in the world. I have always been amazed by human behavior and the relationships we have between each other. The desire to capture, explore and create different worlds is what drove my passion in film.
I studied in Vancouver Film School, in Canada where I graduated as a cinematographer. I came back to Mexico in 2006 and started working in commercials, shorts, documentaries and music videos, first in production and later as a focus puller. Between 35mm cameras, video cameras, production, focus pulling and second units, 6 years went by.
Always looking for a way to improve I decided to go back to school and do a Masters Degree in Cinematography at the prestigious National Film and Television School in the United Kingdom.
My works includes: "The Gravedigger ́s Tale", "Tea & Cake", "Chaa kuvi Kuiya cha ́nu" (what was the Old Time), "Artes Cruzadas", "Cresta" and more. I have worked in Canada, London, Ireland, Switzerland and Mexico.
I am a member of the International Collective of Female Cinematographers and I am founder of Apertura, a women association of cinematographer in Mexico.
---
Event COVID Policy:
In accordance with theater rules, all attendees will be asked to wear masks (surgical, KN95, N95, or KF94) while inside the theater, or when not eating and drinking.
HPA Screening Room: Around the World in 6 Shorts
Thursday, September 22, 2022
Event Schedule
4:30 pm – check-in opens (For those wishing to drink, please be prepared to show ID at the door to get a wristband)
5:00 pm – Theater Doors open
5:30 pm – Film screenings with introductions from each film's director
7:00 pm – Panel Q&A with directors and crew from the films
7:20 pm-8:30 pm – Social hour with drinks and appetizers
This is a free event
Linwood Dunn Theater
1313 Vine St, Los Angeles, CA 90028
---