Industry Recovery Task Force Virtual Global Town Hall
The first in a series of virtual, interactive Industry Recovery Task Force global town hall events planned for the following months, Wednesday's event will feature major voices from the creative, health and political arenas. Industry veteran and IRTF chair Leon Silverman and HPA board member Craig German co-chair this important event.
The expert panel will address, in a fact-based discussion, how to stabilize our return and the steps that are required for individuals and companies in our business to safely work and sustain themselves in the process. Panelists include:
Michael Cioni, Global SVP of Innovation, Frame.io
Katie Fellion, Head of Business Development and Workflow Strategy, Light Iron
Doug Kent, President, Westwind Media
Steve Rivkin, ACE, President, American Cinema Editors
Dr. Daniel Z. Uslan, Co-Chief Infection Prevention Officer for UCLA Health
Zev Yaroslavsky, Director, Los Angeles Initiative, UCLA Luskin School of Public Affairs; Past Member, Los Angeles County Board of Supervisors, District 3 (San Fernando Valley and Hollywood)
Carolyn Giardina, Tech Editor, Hollywood Reporter, Moderator
---
Event Date:
July 29, 2020
11:00 am – 12:30 pm PDT
---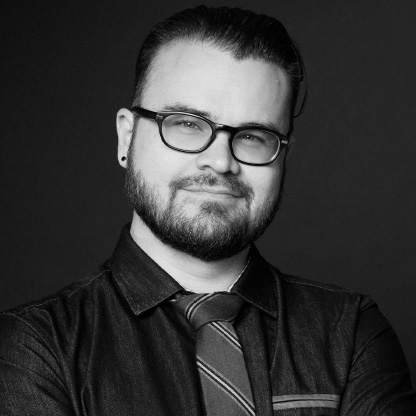 Michael Cioni is one of the most well known international voices for workflow technologies in the cinema space. After winning 4 National Academy of Television Arts and Sciences Emmy® awards, Michael founded and served as President and CEO of Light Iron, a workflow-centric post production company. After Light Iron was acquired in 2015 by the largest international camera rental group, Panavision, Cioni served as SVP of Innovation and became the product director of Panavision's Millennium DXL 8K large format camera ecosystem.
A frequent speaker on workflow and camera systems at many international industry events, Cioni is also an active Academy member, as well as a member of the American Society of Cinematographers, focusing on research, development, mentoring, and the education of all people in the media and entertainment space.
---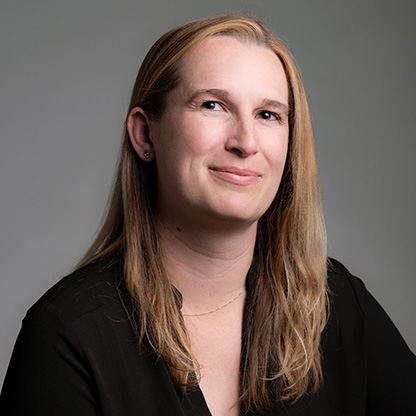 As one of Light Iron's founders, Katie Fellion has been impacting the company's evolution in workflow since 2009. She was instrumental in establishing Light Iron's Outpost Mobile Post Systems, and she has produced a number of firsts in file-based finishing, including the first 6K DI (Gone Girl), the first studio feature cut on FCPX (Focus), and Amazon's first HDR series (Transparent).
Prior to launching Light Iron, Fellion worked at PlasterCITY Digital Post, where she played an integral role in the company's first stereoscopic Digital Intermediate.
Fellion is a member of the Producers Guild of America (PGA), Women In Film (WIF), and Women in Media, and is a past mentor for the Hollywood Professional Association (HPA). She is a graduate of Whittier College with a self-designed bachelor's degree in Aspects of Contemporary Popular Culture and a minor in Film Studies. Fellion is also an avid equestrian and currently competes in Western Reining across the Southwest region.
---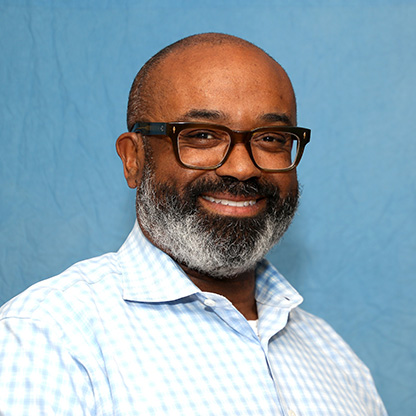 Doug Kent is President of Westwind Sound, overseeing the creative and business operations of the company's audio post and sound editorial divisions. After 17 years, Doug moved to Westwind from Technicolor, where he served most recently as Senior Vice President, Sound Services. During his tenure, he was a member of the management team that guided Technicolor's expansion into their new Paramount facility in 2011. Previously he was co-founder and vice president of Miles of Fun.
Doug's love of sound goes back to the first phase of his career, starting as a sound editor, followed by his years as a sound supervisor. He has won multiple awards for his creative work for both his supervising and editing credits.
---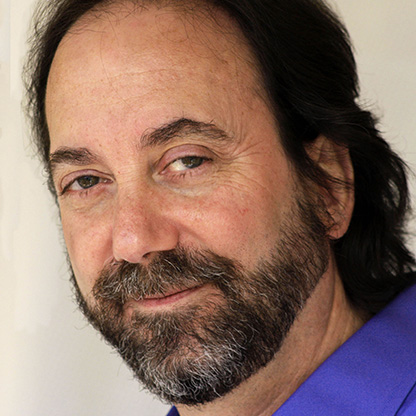 Stephen Rivkin, ACE, currently serves as President of the American Cinema Editors and is on the Board of Directors for the Motion Picture Editors Guild.  He founded The Committee for Creative Recognition and EditorsPetition.com to petition film festivals and critics organizations to add the category of Film Editing to their annual awards presentations.  He was recently elected to the Academy of Motion Picture Arts and Sciences Board of Governors.
He has worked for some of Hollywood's top directors including:  James Cameron, Gore Verbinski, Michael Mann, Norman Jewison, Ridley Scott, Robert Rodriguez, Mel Brooks, Rob Cohen, Wolfgang Peterson, and Chris Columbus.
Rivkin was nominated for an Academy Award, a BAFTA Award and an ACE Eddie Award for his work on James Cameron's mega-blockbuster "Avatar" which he co-edited.
He also co-edited the "Pirates of the Caribbean" trilogy for producer Jerry Bruckheimer and director Gore Verbinski.  All three films were nominated for ACE Eddie Awards, with a win for the original summer hit "Pirates of the Caribbean: The Curse of the Black Pearl."
He recently co-edited the Lightstorm Entertainment produced "Alita: Battle Angel" for director Robert Rodriguez and is currently working on the "Avatar" sequels for director James Cameron.
---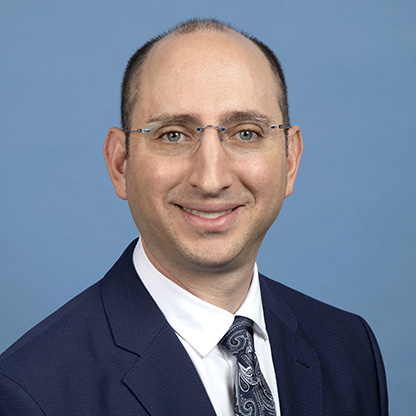 Dr. Daniel Z. Uslan serves as Co-Chief Infection Prevention Officer for UCLA Health. His research is on antibiotic use, medical device infections including pacemaker infections, and epidemiology of infections. Dr. Uslan's clinical interests include bloodstream infections, surgical infections, endocarditis and other cardiovascular infections, and neurological infections.
Dr. Uslan received his medical degree from University of Southern California in Los Angeles. He also earned an MS in Biotechnology from Northwestern University and MBA from UCLA Anderson School of Business. Dr. Uslan completed his internship, residency, and Infectious Diseases fellowship at the Mayo Clinic in Rochester, MN. He is Board Certified in Infectious Diseases by the American Board of Internal Medicine and has numerous presentations and publications to his credit. Dr. Uslan was elected a Fellow of the Infectious Diseases Society of America in 2013.
---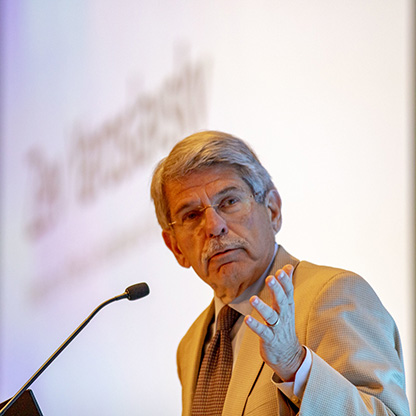 Zev Yaroslavsky is director of the Los Angeles Initiative at the UCLA Luskin School of Public Affairs and an authority on the modern history of Los Angeles and on local politics and government, having served 40 years as an elected official. Yaroslavsky, who also has an affiliation with the history department in the UCLA College, served for 20 years as a member of the Los Angeles County Board of Supervisors before term limits ended his tenure in 2014. While a supervisor, Yaroslavsky helped shape county policy on public finance, transportation, homelessness, public health, the environment, public safety and the arts.
Prior to serving on the board of supervisors, Yaroslavsky was a member of the Los Angeles City Council for 20 years, during which time the council negotiated to host the 1984 Summer Olympics ensuring that the city would be protected from cost overruns. Yaroslavsky also led efforts to reform the Los Angeles Police Department. With his decades of public service, Yaroslavsky is a leading authority on municipal finance and budgets, as well as land use and development.
---
Carolyn Giardina is tech editor at The Hollywood Reporter, with responsibilities including its Behind the Screen coverage.
She's been immersed in covering the art and science of filmmaking throughout her career, which also involved work as an editor, reporter or columnist for titles including CinemaEditor, British Cinematographer, SHOOT and SMPTE Motion Imaging Journal. She co-authored Exploring 3D: The New Grammar of Stereoscopic Filmmaking (Focal Press, 2012).
Carolyn has been the recipient of American Cinema Editors' Robert Wise Award, which recognizes a journalist for contributions to film editing; International Cinematographers Guild's Technicolor William A. Fraker Award, for journalistic contributions to cinematography; and the Advanced Imaging Society's Distinguished Leadership Lumiere Award.
As a member of the HPA Board of Directors, she co-founded the organization's HPA Awards.
---
Craig German is Head of Post Management for Series at Amazon Studios.  Prior to holding this position, he was a Senior Consultant with AWS Professional Services in the Global Media and Entertainment Practice.  He has been an operations and technology executive in media and entertainment for over twenty-five years, including ten years in startup companies. Before arriving at Amazon, he was Senior Vice-President, StudioPost at NBCUniversal, where he was responsible for on-lot television and film picture and sound post production operations.  Before that, Craig was Executive Vice-President of Worldwide Technical Operations at Paramount Pictures, managing post-theatrical distribution, the physical and digital archive, content security, and production technology.  Craig came to Paramount from Technicolor, where he was Senior Vice-President of Global Account Management for Disney, responsible for their worldwide service portfolio across all lines of business.  He arrived at Technicolor from Ascent Media Group (now part of Deluxe Entertainment), where he spent six years developing and selling Ascent's digital services offerings across their Creative, Broadcast, and Media Services divisions.
Other positions in Craig's career include system architect, software developer, and project manager for advanced projects in the interactive television, video on demand, multimedia, music, and digital rights management arenas, working with companies including Americast, TELE-TV, Universal Music Group, LEGO, Novell, and InterTrust. Craig holds undergraduate and graduate degrees in Electrical Engineering from M.I.T. and University of Virginia, respectively.
---
Leon Silverman, HPA Past President