NET December Lunch Event Details
With every major media company launching its own streaming network while accelerating demand for content, this is one conversation you can't afford to miss! Three panels will be followed by the NET roundtables hosted by the people working at the forefront of this media sea change.
---
Panel Details:
Creating for Scale
With more and more D2C offerings, the market demands more and more content. How do we adjust our creative workflows to meet the new demand?

Lee Rierson, Head of Business & Operations, wiip
Peter Morris, CEO, PodcastOne
Chuck Parker, Chairman and CEO, Sohonet

Preparing for the Onslaught
How do we build and manage workflows that can manage the scale of the content being created?

Sam Nicholson, ASC, Founder/CEO of Stargate Studios
Saker Klippsten, CTO, Founder of Zoic Studios
Greg Ciaccio, Chair, Workflow Committee, ASC Motion Imaging Technology Council

Delivering for Consumption
How can we scale our network, offerings and platform to meet the new demand of content and users?

Nicholas Stokes, Executive Director of Systems Architecture, XPlatform Consulting
Craig Seidel, Senior Vice President, Distribution Technology
More panelists will be announced soon!
---
Networking Education Technology: NET Lunch
Thursday December 5, 2019
11:30 am – 2:00 pm
This is a pre-paid event
HPA/SMPTE Members – $70.00
Non-Members – $80.00
Sheraton Universal
Starlight Room
333 Universal Hollywood Dr, Universal City, CA 91608
Networking, access, and education: NET events keep you on the cutting edge of the tech issues affecting your business. Register now!
---
Greg Ciaccio
Chair, Workflow Committee, ASC Motion Imaging Technology Council
Greg Ciaccio, creative technologist, is passionate about finding new technology and workflow solutions for the Motion Picture and Television industry. Greg has served in executive operations management positions for Creative Service divisions at Ascent, Technicolor and Deluxe, and has led product development teams creating leading-edge products including Technicolor's DP Lights and Deluxe's Mobilabs near-set dailies solutions. In 2014, Ciaccio, along with key members of the ASC Technology Committee's DI Subcommittee, won an HPA Judges Award for the creation of the ASC/CDL, now a commonly used format for the exchange of basic primary color grading information. Ciaccio serves as Chair of the ASC Motion Imaging Technology Council's Workflow Committee, which includes Lighting and Advanced Data Management Subcommittees, as well as the ACESNext Working Group. He is also a member of the UHD Committee. Additionally, he is a Hollywood Manager of SMPTE and a member of HPA, founding member of DCS and is an adjunct professor at CSUN teaching Post Production Management for Film and Television.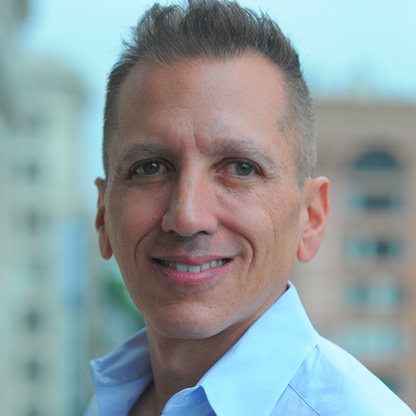 ---
Saker Klippsten
CTO, Founder of Zoic Studios
Saker Klippsten is Chief Technology Officer of Zoic Labs and has been CTO of Zoic Studios for 17 years (since inception). He has been active in the Media and Entertainment industry for over 19 years. He oversees software development and custom pipeline processes that span a broad spectrum of facility management, visual effects and computer graphics in film, television, and experiential projects. He is responsible for the creation of Zoic's infrastructure and compute farm, global studio infrastructure, storage and networking, and improving multi-site workflows and communication. With a background in architecture and engineering he has spoken at numerous industry events such as the Creative Storage Conference and National Associate of Broadcasters (NAB) for EMC-Isilon and Qumulo Networks.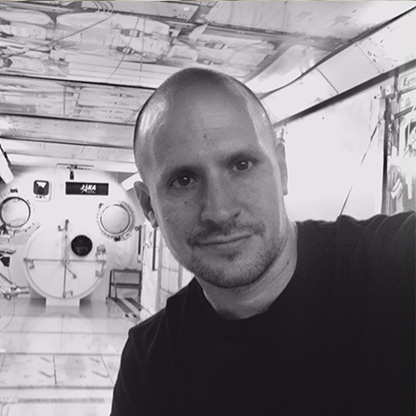 ---
Peter Morris
CEO, PodcastOne
Peter Morris is CEO of leading podcast network, PodcastOne, which features a roster of more than 300 of today's most popular podcasts including Adam Carolla, Shaquille O'Neal, Steve Austin, Kaitlyn Bristowe, Dan Patrick, A&E's Cold Case Files, Tip "T.I." Harris, Spencer and Heidi Pratt, Scheana Shay, Heather and Terry Dubrow, Jim Harbaugh, Ladygang, Dr. Drew, Chael Sonnen, Rich Eisen, Barbara Boxer and hundreds more. Prior to joining PodcastOne, he held senior management roles in business development and business affairs across film, television and digital media, most recently serving as Executive Vice President of Barstool Sports. Morris also previously held posts as EVP of Entertainment at IMAX, and Head of Business Affairs & Strategy and General Counsel at Funny or Die.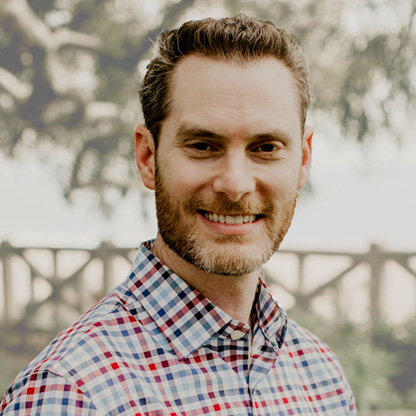 ---
Sam Nicholson
ASC, Founder/CEO of Stargate Studios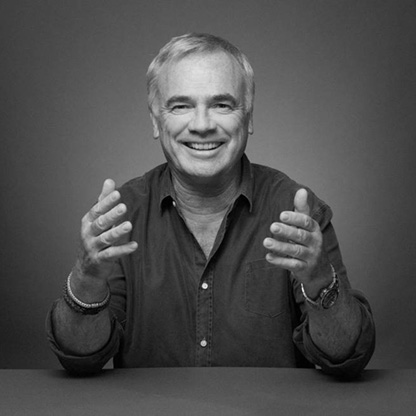 ---
Chuck Parker
Chairman and CEO, Sohonet
Chuck spent 15 years in various senior level roles at Technicolor including Chief Commercial Officer, President of their Digital Division and CIO. After Technicolor, Chuck founded the 2nd Screen Society and successfully lead the Unicorn Media team as the Chief Revenue Officer through rapid growth and ultimately to a successful acquisition by Brightcove. Currently he is leading the rapid growth of Sohonet — splitting time between London and LA as CEO — and serves on board of the Hollywood Professional Association (HPA). Additionally, Chuck continues to advise several start-ups in the space. He holds an MBA from the University of Notre Dame where he graduated with honors and a BS in Computer Science from Wake Forest University where he graduated with honors.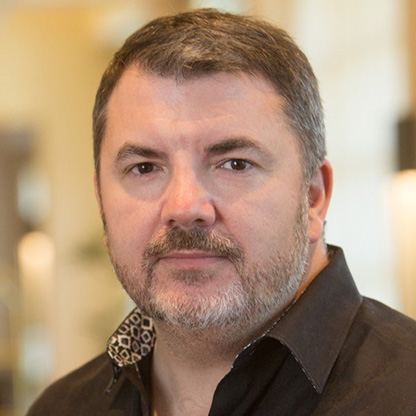 ---
Lee Rierson
Head of Business & Operations, wiip
Lee Rierson is Head of Business & Operations for wiip (word.idea.imagination.production), a new, global, digital, talent-driven studio distinctive in its commitment to letting talent do what talent does best – create. wiip supplies programming to most of the major OTT/streaming services and premium cable outlets, including its newest series DICKINSON on the newly launched Apple TV+ platform. Lee leads the company's business negotiations and strategies both domestically and internationally. Prior to this, Lee served as Chief Operating Officer for both FremantleMedia North America, a production and distribution company responsible for shows such as American Idol, America's Got Talent and Family Feud, and for Shine America, producer of shows including The Office, Ugly Betty, The Bridge, Masterchef and The Biggest Loser, which is now part of the Endemol Shine Group, a multinational TV and digital production and distribution outfit. Lee is also an attorney who has practiced in the labor and employment and entertainment fields and served for many years earlier in his career as a business affairs negotiator for the ABC Television Network. He is a graduate of UCLA and the UCLA School of Law, and currently serves as Vice-Chair of the Board of Directors of the KCRW Foundation, supporting NPR's flagship affiliate in Southern California.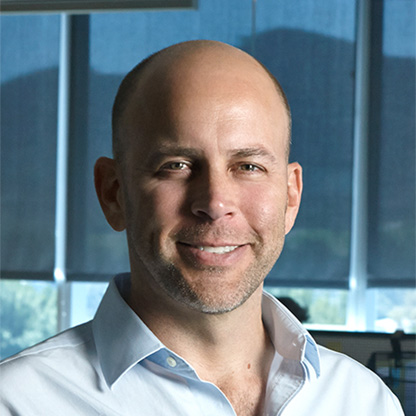 ---
Craig Seidel
Senior Vice President, Distribution Technology
Craig Seidel is Senior Vice President, Distribution Technology at MovieLabs. He currently focuses on all aspects of the digital supply chain including metadata, interactivity, asset delivery, and media licensing (e.g., Avails). He architected and authored the MovieLabs Digital Distribution Framework (MDDF) family of specifications used across the supply chain, including core technology adopted by Movies Anywhere, Disney+, and other major streaming services. Craig also specializes in technologies applicable to fingerprinting, content protection and Digital Cinema. Prior to MovieLabs, Craig led a variety of engineering and operations project, including peer-to-peer anti-piracy, software licensing, DVR (TiVo), Interactive Television, electronic publishing, survivable networks, and satellite ground stations. Craig holds a B.S. Electrical Engineering and Computer Science from University of California, Berkeley and an M.S. in Computer Science from Stanford University, where he currently mentors in entrepreneurship classes.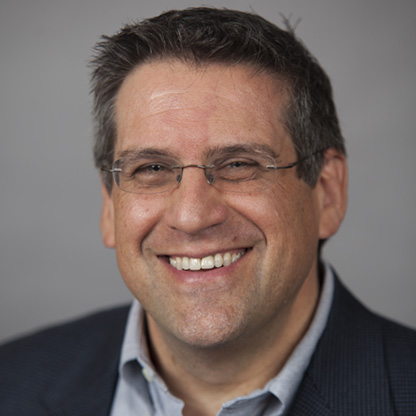 ---