HPA Tech Retreat 2020's All-New Supersession
January 30, 2020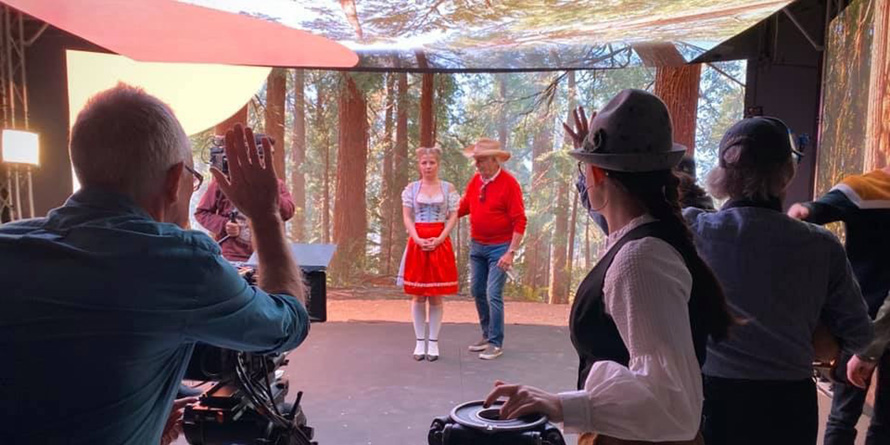 By Debra Kaufman
On February 18, the HPA Tech Retreat unveils a new version of its popular Supersession. While the  Supersession itself is certainly not new – it's been a staple of the Retreat for years – in 2020, this year's program is the brainchild of incoming Supersession chair and newly minted HPA board member Joachim "JZ" Zell, Vice President of Technology at EFILM, and it's going to look a lot different than it has in the past.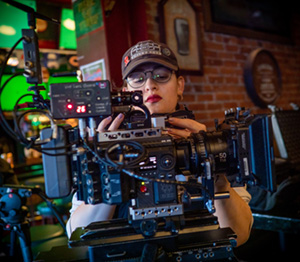 For the first time at the HPA Tech Retreat, the 2020 Supersession will present a live production in near-real time – from acquisition through post – of a short movie.  By assembling a team of recognized experts and arming them with an array of established, new and emerging tools, JZ and his team will (mostly) shoot, process, edit, and screen the film on site, on Supersession Tuesday.
In developing the idea, Zell knew he wanted this to be a forward-looking production and approached numerous past winners of the HPA Engineering Excellence Award to see if they were interested in integrating their products into the Supersession production. Blackmagic Design, Colorfront, RED, Canon, Pixelworks, and CalMan Monitor Calibration joined, and were followed by other preeminent technologies. (Panavision, TheFoundry, AVID, Frame.io, ETC). Zell assembled a top-notch team, that includes director Steven Shaw, DGA, ASC; DP Roy Wagner, ASC; camera operator Peter Moss, ASC ACS; VFX camera Sam Nicholson, ASC, editor Barry Goch, Michael Cioni from frame.io, and Skywalker Sound's Steve Morris among other industry experts.
To prepare for this experiment has required extensive planning and preproduction. 15 of the Supersession movie's 20 scenes were shot in advance in LA. The final scenes will be shot on a train set built in the conference space incorporating the Stargate powered video wall that enables real-time in-camera VFX.  The production will finish in front of the live audience at the Westin. Los Angeles locations included the ASC Clubhouse, Jameson's Pub (familiar to HBA members) and the virtual production stage of Lux Machina utilizing the Unreal Engine of Epic Games. Six different cameras and lenses from Panavision, Zeiss and Sigma are used in the production.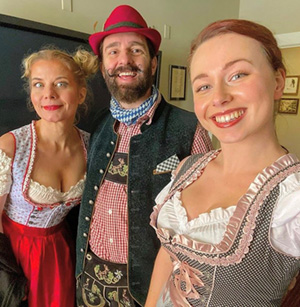 On Tuesday morning, HPA Tech Retreat attendees will watch presentations that are unfolding directly next to the production.  First up, a virtual pre-production meeting with an animatic storyboard. Next, attendees will watch scenes shot live on two large screens in the room where attendees will see output from a witness camera and the live camera feed.
When the Supersession breaks for lunch, the data wrangling and management that has been ongoing during the morning production will continue. "We'll review the morning footage, manage necessary changes, reboot computers and do anything else we need to do. It's a live set and we act as most productions do." Live editing and visual effects management will be ongoing throughout the day.
The afternoon session turns fully to post production and visual effects, where AVID editing in the Microsoft cloud continues. Nuke compositing and Resolve color grading with dailies processing and audio mixing will be in place, all using a hybrid cloud/on-prem storage workflow. The material shot prior to Supersession will be uploaded to the cloud. On location, a transmitter will deliver images straight into editorial, but the footage will also live in local storage. Zell notes that studios are increasingly dipping into 5G networking.
The production, which will work in ACES, will shoot in 4K, 6K and 8K, and shift between SDR and HDR. All the data will go into the Amazon Web Services Cloud, which will distribute relevant footage to the various collaborators, including Colorfront and Blackmagic, which will do dailies processing. Zeiss lenses will provide metadata. A colorist will use FilmLight's Truelight for on-set color, Live Grade for on-set color in Hollywood and Blackmagic's Resolve for the final color.
The shoot has brought the major companies to Palm Springs, including ARRI, Avid, Blackmagic, Canon, Epic Games' Unreal Engine, Flanders Scientific, frame.io, FCP, Dadolight Lighting, Panavision, RED, Roscoe Lighting, Sohonet, and Sony.
At 5:30 PM, the finished film will be screened for the HPA audience.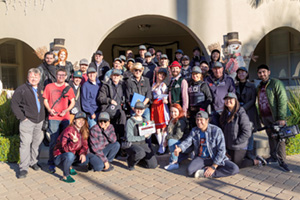 Seth Hallen, president of HPA, commented, "This is the most exciting and demanding presentation that HPA has ever undertaken. It's ambitious, it's creative and I know that it will be truly educational. JZ pulled out all the stops and out of sheer passion and dedication was able to assemble and lead a small army of some extremely talented professionals to pull this off.  We can't express enough appreciation to the filmmakers, the cast and crew and the invaluable support of Hollywood's technology community who volunteered their time for this very special project. The HPA Tech Retreat is always unmissable, and this year's Supersession is absolutely mandatory for any of us who work at any point along the creative and technical pipeline."
Because the production touches on many new technologies and involves physical production, there may be flexibility in the schedule.  "This production will be an open book," promises Zell. "And the outcome will be highly informative. There's a lot to accomplish but we have an incredible list of technologies and talented collaborators. At 5:30 pm, we'll pull up our chairs and the popcorn, watch what we've done and wait for the reviews. And, maybe see if the protagonists make it! Just like a real movie."