Insider Chat: ASC President Shelly Johnson Talks Upcoming Plans for the Organization
Providing a taste of what is to come for the 2023/2024 year
September 29, 2023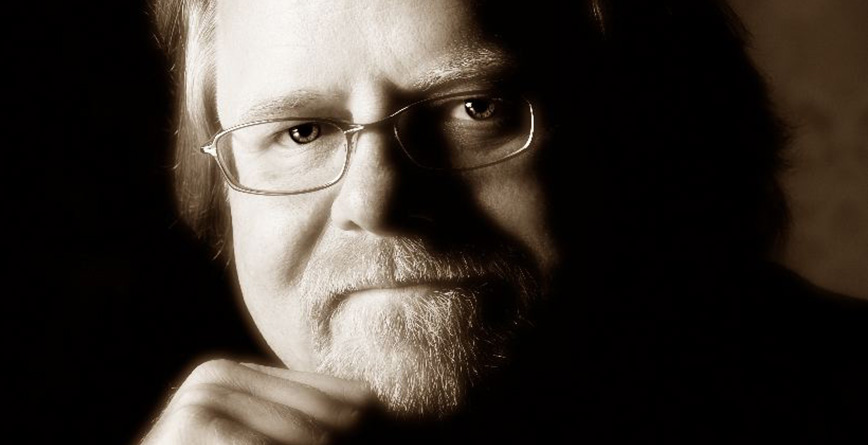 By Alyssa Heater
Shelly Johnson was elected president of the esteemed American Society of Cinematographers (ASC) in May of this year and has already made strides to embrace new technologies that benefit the cinematography community, build on the successful Master Classes and additional educational programs, and return to in-person events at the Clubhouse and beyond.
Johnson has had a successful and extensive career as a cinematographer in a diverse range of films (Jurassic Park III, Captain America: The First Avenger, and the recent AppleTV+ drama Greyhound), miniseries (1997's The Shining), and television series (The Others). A member of the ASC since 2000, Johnson's busy shooting schedules often prevented him from participating in as many of their programs as he would have liked. In recent years, he opted to dedicate more time to his involvement in the organization by taking part in their Master Class program, which ultimately led to his joining their governance. He served one year as vice president to previous ASC president, Steven Lighthill, ASC, then decided to run for president when Lighthill ended his term in 2023.
In his first year of presidency, Johnson is prioritizing education for both the organization's members and the community. Continuing the programs that Lighthill was focused on during his last term, Johnson intends to continue to build the Master Classes, not only for non-member attendees but also "Master Classes for masters," which are designed to help members stay current with changing technology. Coming out of the pandemic, the ASC Clubhouse in Hollywood has now re-opened with a full-time, on-site staff to bring these events and functions to the filmmaking community.
Currently, five ASC Master Classes are planned for the year, each following a specialized topic, including shooting for commercials, documentaries, and film, as well as general lighting and cinematography. Live classes typically take place in Los Angeles, but Johnson intends to also host Master Classes on the East Coast, internationally, and online to serve a broader global audience.
Explains Johnson, "I'd love for the ASC to serve as a reminder of why we all became cinematographers in the first place. To be a place where we can reinitiate our creative energy and prepare ourselves for the opportunities to come."
Another program Johnson is prioritizing is the ASC Vision Mentorship program, which pairs mentees with ASC mentors to learn invaluable knowledge about the craft of cinematography, as well as allow mentees to fine-tune their individual skills, and focus on their career goals. The program runs from September 2023 through August 2024 with applications currently under review.
From its inception in 1919, the ASC has positioned itself as being at the forefront of exploring and embracing new technology to further empower storytelling and create meaningful screen moments. The ASC is taking a leadership role in defining how modern technologies, such as virtual technology and artificial intelligence (AI), can be utilized in artistic ways. In the case of AI, Johnson acknowledges that there are questions and confusion around the polarizing topic. The ASC is exploring AI as a creative tool, and how cinematographers and directors can use it to pre-visualize and extend that vision to the final look. The director of photography will always be vital as the keeper of the visual narrative, and AI is a tool similar in the ways digital cameras, or a light is utilized. The ASC is working to understand and create interesting new ways to use this new technology.
When asked how he sees the ASC evolving over the year and into the future, Johnson explains, "Currently, we are welcoming a more diverse group of members than ever before as a reflection of the landscape that composes the modern film industry. At the same time, it is important that we acknowledge that the society is built on a foundation that has been strengthened by over a hundred years of collaboration with industry professionals and fellow cinematographers. The fact The ASC remains a respected and relevant group is the result of consistent work by the brilliant artistic minds that make up our legacy." He concludes, "Something that I have always loved about the ASC is that everything is done with a positive spirit. I am very much interested in continuing that energy as we move forward. "