Interview with Mackenzie Webster, YEP class of 2021
October 28, 2021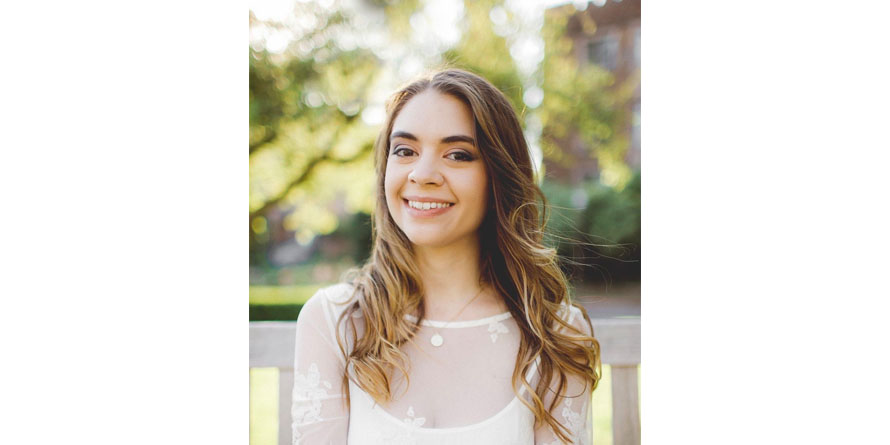 1) What were you doing before you started the YEP program? What is your current role?
Last month, I started in my new role as a Virtual Production Operations Coordinator at Industrial Light & Magic (ILM)! I coordinate hardware for location and Virtual Production shoots, as well as working on the day-to-day operations of the Virtual Production team. Prior to joining ILM, I was working in Digital Operations at Nordstrom, while also working on an independent animated series with some friends. I've known for many years that I wanted to be a part of the film industry, but wasn't sure how to begin. My time in the fashion industry at Nordstrom was such a valuable learning experience, and I am so thankful to have had incredible leaders who inspired me to think big about my future.
2) How did you hear about the YEP program?
I learned about the YEP program from a former YEP alum, Dominic Koponen. I was introduced to Dominic through a mutual friend and he spoke about his experience in the mentorship. He suggested I check it out, and I'm really grateful that I did! I had no idea that opportunities like this were out there.
3) What made you decide to apply?
Once I learned about the program, I started my application that same day. I knew that opportunities like this don't come around every day, so I wanted to make sure that I grabbed this chance when I could! My thought process for breaking into the film industry was that I had to do everything in my power to network and absorb as much advice as possible. I figured that this opportunity would be the perfect way to meet people and learn from mentors who had previously been in my shoes and were able to excel in the industry.
4) Can you describe what the program has been like for you? What have been the most valuable parts?
The program has been amazing for me so far. I have met so many talented people from all across the entertainment industry, from photographers, to production assistants, to musicians and artists. I feel so fortunate to have met the other mentees in the group, as well as the mentors. Before we were assigned our mentors, I was able to speak with other mentors in the program and hear about their experiences. Of course, navigating the mentorship through the pandemic was a bit of a challenge, but also a blessing, because when people were at home, it was easy to hop on a Zoom call just to chat with someone! We also had some in person meetups, which were incredibly valuable for me as well. Meeting my colleagues in the program made me feel less alone on my own path!
5) Can you talk a little about your mentor and the relationship the two of you have forged?
My Mentor is James Blevins, who is currently a Media Consultant with Valid Essence. Before we were assigned mentors, early on in the program I asked James if we could have a Zoom meeting so I could learn more about his path through the film industry. I wanted to learn more about how he found his way, and how he landed in post production. He gave me some great advice, and even still in our recent meetings he has shared some fantastic words of wisdom. I'm incredibly grateful to hear about his experiences, because it informs how I navigate the industry and make decisions. Plus, to have a fellow Star Wars fan as a mentor – that's fun too!
6) What would you say to someone who is considering applying?
The best advice that I could give someone who wants to break into the entertainment industry is that networking is one of the best tools in your arsenal, and you have to make sure that you are committing to meeting new people, breaking out of your shell, and learning about others and the steps that they took. This mentorship is a fantastic networking opportunity. It is a chance to network, get fantastic advice, and grow your knowledge of the film industry. I would also say that with any opportunity like this – it is what you make it. You could meet as many or as few people as you would like, which can be a bit scary at first. But in my experience, putting myself out there was more than worth it!