Introducing Women in Post Co-Chairs Rossy Eguigure and Payton List
July 27, 2023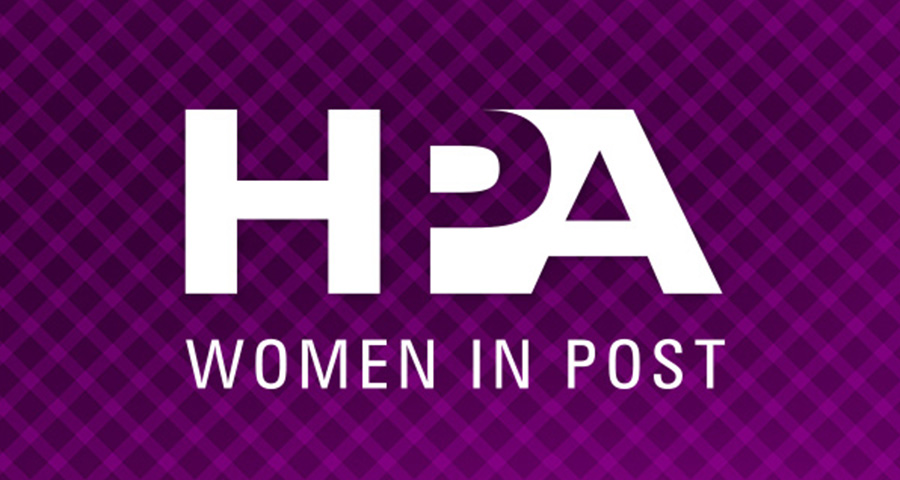 HPA recently welcomed new leadership to the Women in Post Committee. The NewsLine sat down with co-chairs Payton List and Rossy Eguigure to learn a bit about how they got here.
Tell us about your co-chair! What makes them unique?
Rossy: Payton is kind, patient, and super efficient. Some of her leadership skills that are above the line are relationship management and self-management.
Payton: Rossy is originally from Honduras, and came to LA by way of Miami. She has a background in psychology, and has produced a wide range of global content. She's super friendly and knowledgeable, and loves to talk!
How did the two of you get involved in HPA and what has your journey been like since then? Tell us a bit about your day jobs and how they intersect with HPA as well.
Payton: I was originally introduced to the HPA by a co-worker mentor and friend (shout out to Jesse Korosi) who brought me to the HPA Tech retreat. A few years later he asked if I wanted to take over for him on the YEP committee. I had an amazing time supporting the YEP program and helping it grow along with the other committee members like Lina Sanchez, Iris Wu , and Dominic Koponen. In 2022, Kari Grubin and Loren Nielsen approached me to be the WIP co-chair, along with Belinda Meritt. Belinda, Kari, and Loren mentored me through that first year and I learned a ton. This year I took over as chair and asked Rossy if she'd be the vice chair with me. I felt her unique background, along with experience outside of Los Angeles could bring a fresh perspective to the group.My day job is Director of Production and Post Technology at FOX Entertainment. I'm involved in investigating and deploying new technology and workflows, along with managing creative and technical teams. The technical knowledge and networking I've obtained through my involvement with the HPA community has been invaluable. It's also nice to be a part of a like-minded group, all working on the same problems together.
Rossy: At the beginning I was invited to be a mentor in the Young Entertainment Professionals program, and then to become a member of the Women in Post committee. This year, Payton invited me to be the Vice Chair. I am the owner of a boutique production company in Glendale, CA and I come from the broadcast area and work in content development and all stages of production. I am passionate about the creation of content that reaches multicultural audiences. The work I do with HPA is a way for me to leave a legacy of what I have done and continue to learn each and every day. I firmly believe that different generations can work together to create influential projects.
What is your vision for WIP?
Payton: I hope that WIP continues to grow as a safe space for people to connect and encourage DEI in the M&E industry. I also hope that we as a committee can come up with new ideas to keep members engaged and feel like they are a part of community.
Rossy: My vision would be for WIP to be recognized for creating various leadership and visibility opportunities for women working in all areas of production and content creation in our industry.
What would you say to someone trying to find their place in the industry?

Rossy: Join HPA! Come to events, network, meet great people who share your interests. The most important thing when getting involved with this or any other organization in the M&E industry is that you feel that you can really share your talents, and that there is the opportunity for teamwork, collaboration, and inclusion.
Payton: Go to all the events and stay curious. Don't be afraid to introduce yourself to everyone and ask questions. Make sure to follow up with them via LinkedIn or email after as well so they remember you. Also, say yes to trying new things you might not be as familiar with, even if they are intimidating. If I hadn't, I wouldn't be where I am today.
Interested in learning more about HPA Women in Post? Visit the program page here and register for the upcoming summer lunch on August 17 here!