Outstanding Sound: Factory's Anthony Moore and Mark Hills
2019 HPA Award Winners for Outstanding Sound – Commercial
August 31, 2020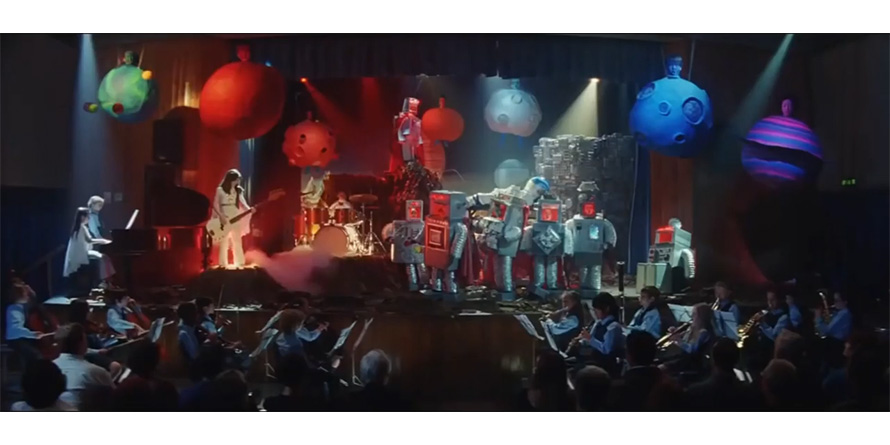 By Debra Kaufman
At the HPA 2019 Awards, Factory was honored for Outstanding Sound Design for its work on John Lewis & Partners' commercial "Bohemian Rhapsody." The London-based Factory, — which won this HPA Award five times in a row – specializes in the art of sound design and immersive storytelling.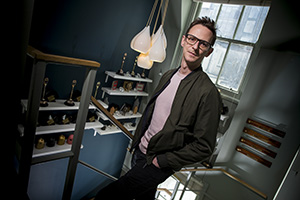 For leading UK department store John Lewis, "Bohemian Rhapsody" is a sweet and hilarious look at a group of schoolchildren enacting the iconic song – with zany handmade props – in the school auditorium for their amazed parents. Since 2011's "The Long Wait," the company has produced beloved Christmas commercials that, says Factory founding partner/executive creative director Anthony Moore, have "gone on to define an era and redefine a genre." Factory works very closely with the team at Adam&EveDDB London who handle the John Lewis advertising account.
Moore and sound designer Mark Hills talked to HPA Newsline about their work on the award-winning commercial.
What did the client want from the audio?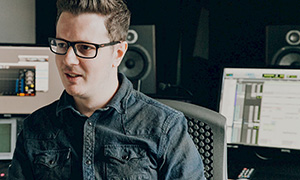 Mark Hills: The best way to describe the sound brief was to just make sure that it was going to put a smile on the audience's faces! From plenty of conversations early in the process, it was clear that the primary objective with the sound design of the film was to bring to life the pure fun and humor that [the director] Dougal Wilson envisioned and that helped us flesh out the ideas and collaborate with the entire team to create something amazing.
How did you develop ideas around each audio piece in the ad? What were your inspirations?
MH: We were really fortunate to have one of the best possible foundations from a sound perspective in Queen's "Bohemian Rhapsody." The arrangement that was created for the film was absolutely perfect and did a huge amount of the heavy lifting. I think our inspiration was mainly from our own personal experiences being children and being part of school productions.
What were the biggest challenges in creating the audio? How were those challenges addressed?
MH: The biggest challenge was probably making the sound feel authentic. We needed the audience to believe that the kids had actually made all of these amazing props themselves and pulled off this amazing performance. This meant the sound needed a less polished, and more hand-crafted approach. Finding where to draw the line on when a sound maybe gets a little too good or risks overwhelming the scene was always vital in the success of the sound. At times we pushed the limits a bit, for example with the spaceship passing and the over-exaggerated thunder, but we felt they added something to the story and injected an additional level of humor into the film.
AM: The robot voice was a lot of fun to create. Dougal found a cheap iPhone app that just did exactly what we needed it to. We tried lots of other fancy robot and vocoder plug-ins, but nothing quite matched the home made feel of this particular £2.99 app. Fun fact: some late lyric changes to that sequence resulted in me having to become the voice of our robot kid. I dine out a lot on that with my kids.
What was the most fun about working on the ad?
MH: Without a doubt I think it has to be just making loads of the props the kids were using in their show and recording all of the foley with it. There were also times during the design stage where just adding a simple sound would completely transform a scene.
Anything about interaction with the client and/or other departments to make it all coalesce?
AM:  The team on this job was quite similar to the team that works on the iconic John Lewis Christmas campaigns, hence, there's a lot of trust there and the client knows that we will all deliver. That allows us the space to truly craft the creative idea and make something really special.
MH: Having the music stems to work with was also great for us. We were able to subtly craft the nuances of the mix to create a real feeling of a live, school hall performance. We wanted the viewer to really feel that they were there in the audience watching this fantastic spectacle.
What did the HPA Award mean to you?
MH: Projects like "Bohemian Rhapsody" don't come around very often and when they do, we throw ourselves at it and give 110 percent This film was no exception and working with such a tight deadline and putting so much into it, it's just fantastic to have the work recognized by the HPA.
AM: It's such an honor for our work to be awarded by the HPA and we're absolutely blown away by the fact that this was our fifth consecutive year of winning an HPA award! To be recognized by your peers is huge. It means a lot to us all at Factory.
What have you been working on over the last year? Any highlights you can mention?
MH: – As you'll be aware, COVID has really turned things upside down for a lot of us in the industry and it's had a devastating effect on so many. I was really fortunate to work on some fantastic projects towards the end of last year such as Medicins du Monde. Many of the bigger projects we were lined up to work on at the start of this year had to be postponed or cancelled. Things are starting to gain more momentum now thankfully and I'm currently working on some really exciting projects — but I'm afraid you'll have to wait to see!
AM: Yes, it's been a funny old year, but good stuff is starting to happen again. Pre COVID, I worked on some great films for VW, Barnardo's and Lurpak; all of which had a real focus on sound design. Looking ahead, I'm about to finish a really interesting spot for the BBC and their BBC Sounds app, and then I start work on a couple of John Lewis projects, one of which will be this year's eagerly awaited Christmas commercial.