Sohonet Unveils Advanced Collaboration Tools at IBC 2023
September 29, 2023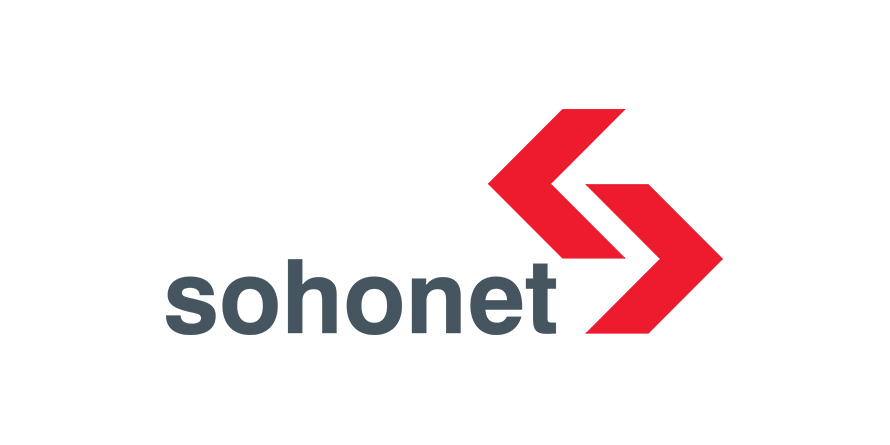 Sohonet, the global experts in media collaboration for the film and TV industry, announce a series of significant product updates set to redefine and streamline collaboration workflows that will be showcased at the International Broadcasting Convention (IBC) this September.
As media creation continues to evolve, Sohonet remains committed to delivering exceptional user experiences and empowering professionals with an expanding range of cutting-edge collaboration solutions. The following product updates will be showcased at IBC 2023:
ClearView Rush: ClearView Rush is a secure and user-friendly collaboration tool for review of dailies, cuts and other key production assets. Rush is part of the continuing integration, redesign and evolution of the assets Sohonet gained through the acquisition of 5th Kind earlier this year. Designed to integrate into studio workflows, Rush is a highly secure platform that enables content sharing, across production teams and studio departments, covered by the 24×7 expert support for which Sohonet is known. Rush enhances the functionality and capabilities of Sohonet's expanding collaboration toolkit, which caters to its customers throughout the entire content lifecycle.
FileRunner: Sohonet will present this enhanced and re-engineered version of their file transfer app at IBC. The substantial transformation includes accelerated transfer speeds, advanced remote monitoring, and robust recovery mechanisms. These enhancements guarantee the swift and secure movement of files, even in the face of demanding network conditions. Productions stand to gain heightened value from FileRunner, elevating their workflow efficiency. FileRunner is set to serve as the file transfer engine behind Sohonet's dailies review tool, ClearView Rush and Production Asset Management platform Storylink.
ClearView Pivot: Sohonet will unveil important enhancements to its Emmy® Award-winning reference-grade reviewing platform, ClearView Pivot. This evolution introduces an expanded range of options with the introduction of three distinct tiers: ClearView Pivot Pro, Pivot Lite and Pivot Starter.
Notably, ClearView Pivot Pro introduces groundbreaking streaming capabilities, boasting impressive speeds of 500 Mbps and one Gbps for SDI-quality reviews, and up to 10 remote viewing locations across the Sohonet Media Network – offering unmatched scalability.
ClearView Pivot Lite remains a robust option for view-only Pivot review sessions, maintaining its crucial role in providing a flexible alternative to those working from home or just over the internet – requiring as little as 100 mbps for 2K and 150 mbps for 4K reviews.
And with the introduction of ClearView Pivot Starter, Sohonet offers a truly differentiating "off-net" capability, liberating media teams from the need to operate within a facility connected to Sohonet's Media Network. With Pivot Starter users can securely transmit and receive streams of up to 150 Mbps, accommodating up to five viewing locations through the public internet – providing teams the freedom to collaborate on high-quality assets from a location of their choice.
ClearView Flex: Enhancements to Sohonet's Emmy® Award-winning real-time remote collaboration platform, ClearView Flex, include elevated output profiles featuring increased bit-depth and chroma support, enriching the visual experience for viewers. ClearView Flex now introduces advanced quality profiles accessible via the Chrome browser, with a sneak preview for iPad during the IBC show and full availability in October.
In addition, Sohonet has ushered in an era of enhanced flexibility, introducing support for workflows within Microsoft's Azure Cloud environment (in Beta) and VMWare (at GA) for public and private cloud-based workflows.
Storylink: Sohonet will also preview Storylink, Sohonet's production asset management platform designed for studio-scale workflows as a complete redesign and evolution of 5th Kind's CORE product. Storylink empowers teams to search, exchange and discover assets through intuitive tool sets that adapt to how different teams across a studio work together. The Storylink architecture allows for sharing of production assets and can operate securely at scale across productions, studios and their partners.
"At Sohonet, we are dedicated to pushing the boundaries of innovation in creative collaboration, creating an environment which allows storytellers to focus on the magic they put on the screen instead of the technical challenges presented by today's global postproduction talent base," notes Sohonet CEO Chuck Parker. "As you can tell, we've been hard at work integrating these new capabilities into our Sohonet platform. The product updates showcased at IBC 2023 continue to redefine collaboration and empower professionals to achieve their creative vision with enhanced efficiency and security."
Sohonet invites industry professionals, partners, and media representatives to experience these groundbreaking solutions at IBC Booth 8.B46, West Hall, RAI.
For more information, visit www.Sohonet.com.