Spectra Logic Partners with Wasabi Technologies to Deliver Unparalleled Data Optimization Across Cloud and Hybrid Environments
February 23, 2023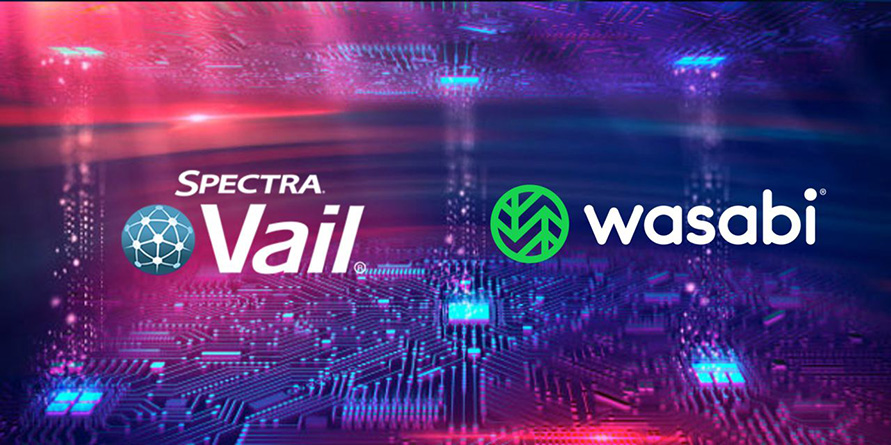 Spectra Logic, a leader in data management and data storage solutions, has announced a partnership with Wasabi Technologies, the hot cloud company, that integrates Wasabi cloud storage with the Spectra Vail® unified data management solution. With the integration, Spectra Vail customers can now take advantage of Wasabi's low-cost storage service, with no fees for egress or API requests, to further optimize data storage costs and accessibility across cloud and on-premises infrastructure.
By ensuring that data resides in the location where it brings the most value and at optimal cost, Vail enables organizations to extend their data centers, unifying on-premises storage with Wasabi hot cloud storage for a modern, scalable hybrid cloud architecture.
Wasabi provides simple, predictable and affordable hot cloud storage for businesses all over the world. It enables organizations to store and instantly access an infinite amount of data at 1/5th the price of the competition with no complex tiers or unpredictable egress fees.
This announcement builds upon Spectra's previous integration of Wasabi with Spectra StorCycle® software for digital preservation. StorCycle is designed to archive and manage terabytes to petabytes of unstructured data without sacrificing data availability. Delivering policy-driven automation, StorCycle provides the flexibility to choose the most optimal tier of storage for data based on its frequency of access. The Spectra Vail and Wasabi integration takes this capability one step further by providing organizations managing data in a distributed workflow with universal access to data in a single namespace and automated data placement across multiple clouds and sites.
"As enterprise data continues to grow, IT professionals are turning to cloud storage for the instant scalability and flexibility that the cloud offers. However, this raises the challenge of managing data between on-premises and cloud storage in an efficient, intuitive and cost-effective manner," said Whit Jackson, vice president, Technology Alliances and Media & Entertainment, Wasabi Technologies. "With Spectra Vail software, organizations can easily manage data from a single view across virtually any environment and move data in and out of Wasabi hot cloud storage without incurring ingress or egress fees, thereby enabling true storage cost optimization."
"With most industries experiencing massive data growth, many IT customers are planning ahead to accommodate future data expansion," said Betsy Doughty, vice president of corporate marketing, Spectra Logic. "Spectra Vail software in combination with Wasabi enables organizations to enhance their data centers by providing the ability to transfer data back and forth seamlessly to the most optimal storage tier, whether that be on-premises, in Wasabi's cloud storage, or both."