Technology in Service to Creativity: A Conversation with Curtis Clark, ASC
By Chris Bunish
March 30, 2022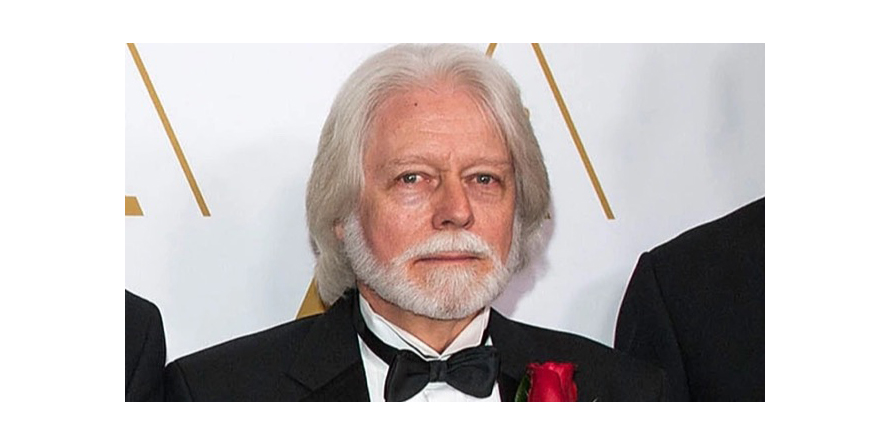 For Curtis Clark, ASC, cinematography has always been about the art and the science. "They've been equally important," he says. "Early on, at film school, I realized that without an understanding of the technology that enables the art to be made you're operating under a handicap."
Fascinated by how images are created, Clark has been a technology thought leader since "the relatively simple days of film" transitioned to the complex digital workflows of today. In 2003, he was appointed as chair to help revitalize the ASC's Technology Committee and he currently serves as the chair of its successor, the ASC Motion Imaging Technology Council (MITC). Honored with the Academy of Motion Pictures Arts & Sciences' prestigious John A. Bonner Award in 2019 for his dedication to shaping the future of motion picture technology, Clark has now had the honor of having an award named for him.
The inaugural ASC Curtis Clark Technical Achievement Award was given to Dan Sasaki, Panavision's Vice President of Optical Engineering and Lens Strategy, at the Society's annual awards ceremony on March 20.
Although Clark admits he was "somewhat floored" when the ASC Awards Committee, along with ASC president Stephan Lighthill, ASC, announced at an ASC Board meeting that they'd like to create a technical achievement award with his name on it, perhaps he shouldn't be so surprised. His path to that point has intersected with every major technology impacting the industry today – and a few more to come.
When Clark became a member of the ASC in 1991, the Technology Committee was "fairly dormant," he recalls. "It got a big boost" when the committee collaborated with DCI (Digital Cinema Initiatives) to create standard test images to allow for an apples-to-apples comparison of DCI-compliant digital cinema projectors compared with film print projection. That footage was known as Standard Evaluation Material (StEM).Today, MITC has produced a StEM2 project, based on an 18-minute short film entitled The Mission, designed for more reliable evaluation of today's motion imaging per¬formance, including HDR, wide color gamut, ACES color management, 4K vs. 8K image capture and display devices for both digital cinema and the home.
Clark was also involved with the milestone Camera Assessment Series, conducted by the ASC and Producers Guild of America in 2009 to compare imaging by the era's digital cameras to 35mm negative. The more recent Image Control Assessment Series (ICAS), produced in 2012, used a newer generation digital motion picture cameras and was also able to successfully incorporate an early version of ACES color management.
Now, "imaging data is so complex that we need to focus on specific aspects of the workflow to address ways technology can be improved," Clark says. "You have to know enough about it to influence its development."
The ASC started developing applications like the ASC CDL, which won an Academy Technical Achievement Award, Primetime Emmy Engineering Award and HPA Judges Award. Subsequently, MITC's Advanced Data Management Subcommittee has been developing two new complementary tools, says Clark: the ASC FDL (Framing Decision List), which protects the original framing of the image throughout the digital workflow, and the ASC MHL (Media Hash List), which safeguards the integrity of original image files throughout the image chain. v1.0 of the ASC MHL has just been released.
Clark believes that virtual production will "prove to be a huge inflection point for where motion pictures are going." Its accelerated adoption during the coronavirus pandemic has already made it a game changer – "there's no going back," he says. "We have a virtual production sequence in our StEM2 short film, The Mission. It's important to gain a mastery of virtual production and the use of game engines to work in a timely and efficient manner without compromising the image."
Likewise, he thinks it's key that cinematographers be incorporated in the process of 3D previs, working in close collaboration with the director, producers, production designer and others who want to be able to previsualize complex scenes combining CGI and live action with "no second guessing what's in people's heads."
While still in the nascent stage, cloud-based connectivity will become increasingly important, too, Clark says. "Using the cloud for all production data storage and image processing will give greater flexibility to location shooting," he notes.
In the next few years Clark says that it's "worth keeping a close eye on" computational cinematography, or plenoptic imaging, in which pictures are formed by combining optical capture with computational algorithms and light field motion images. Progress in holographic and light field displays is also moving swiftly. "It's a matter of when, not if," Clark reports. "Like any technology they are a double-edged sword offering infinite flexibility to reshape the image in post with implications about who will be in charge of that. We want to influence as much as we can the values and virtues of creative collaboration in those new technologies."
Given the leading role the ASC has taken in the evolution and development of imaging technology, it seems only logical for the Society to introduce a technical achievement award and name it for Curtis Clark.
Although Clark played no role in the selection of Dan Sasaki as the award's first recipient, Clark has known Sasaki for many years and calls him "an excellent choice" to launch the award. "Dan is a legend within the industry for helping filmmakers modify, create and use lenses to achieve their creative objectives."
He notes that while the Academy has long had a technical achievement awards, the ASC did not, so maybe it's about time. "Technology is such a fundamental part of the creative process. Our overriding objective is to harness the technology – to know enough to understand its potential and to influence its development to best serve the creative needs and interests of filmmakers."