The Gift of Time Helps TRAFIK Colorist Mark Gethin Win His First HPA Award
June 15, 2023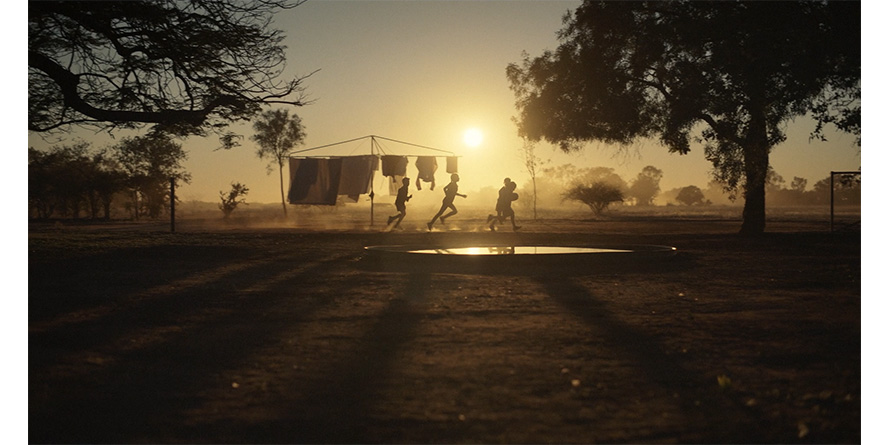 By Christine Bunish
Getting time to color grade a commercial, experiment with it, fine tune it and hone images to look their very best is a luxury these days. But Mark Gethin, creative partner and senior colorist at Santa Monica's TRAFIK, got the rare gift of time last year when he color graded the stunning, three-minute Qantas commercial, "I Still Call Australia Home."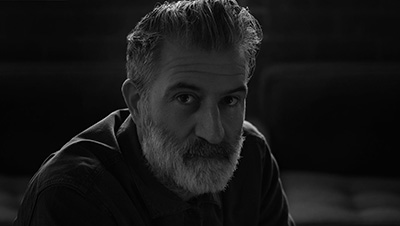 The latest spot in the airline's long-running campaign, having launched in 1987, the commercial features breathtaking locations from Western Australia to Tasmania intercut with celebrated Australians and children's choruses singing Peter Allen's eponymous anthem. The spot from The Monkeys, part of the Accenture Interactive creative agency, was directed by Kiku Ohe for Rabbit. It netted Gethin the 2022 HPA Award for Outstanding Color Grading in a Commercial.
"I do a lot of commercials but don't always get a lot of time with them, and I don't often see the director and DP," says Gethin. "The Qantas spot was a really enjoyable project to work on. We graded it over a few days but spread over a long period of time which allowed us to keep looking at the footage and tweaking it, giving it a lot of thought.
"The process was director-led, with Kiku getting me involved early and having us do a lot of experimenting to see how far to push it," he recalls. "But we came back at the end to something a bit more naturalistic. A lot of the landscapes [shot by DP Jeremy Rouse] have such beautiful light and colors, so we stayed true to their look."
Rouse captured the footage digitally then the raw images were filmed out and scanned back to achieve a film-like quality for postproduction. "We had the luxury of doing quite a few grades: an initial grade, then a film grade, which we thought looked too heavy, then a digital grade using the film as a reference," Gethin explains. "The agency allowed me to spend time on this. Kiku was always popping in and out with ideas about trying this and that; there was a lot of back and forth with Jeremy in Australia who sent references but let me do my thing. When I grade I always try to add something to the images."
Gethin is one of the world's most award-winning colorists with British Arrows, a UK MVA, AICP awards, Gold Cannes Lions and a Grand Prix among his honors. He originally wanted to be a musician, then got into photography and lighting bands and theater.  He became a runner at Rushes in London and was interested in directing before he even knew color grading existed. "I had no idea that colorist was a job, but when I first walked into a colorist's suite and saw someone loading up the film – this was in the early '90s – and start coloring I was pretty much hooked," he reports. "It seemed a perfect fit" for his talents.
He began grading at Rushes and rose rapidly through the ranks. "For the first 10 years I graded solely music videos at Rushes," Gethin recalls. A move to MPC London got him into commercials, and by 2008 he was opening the MPC LA office.  He became the creative director of MPC LA and MPC NY until the company's merger with The Mill last year. In August 2022 he and some former MPC colleagues opened TRAFIK, an independently owned creative studio, specializing in color, finish and beauty for short and long-form content.
"We're built around a collective of great artists who have worked together for many years," Gethin says. The new company has grown rapidly and now boasts a staff of 40, including four senior colorists. "There is a ton of crossover with DPs and directors across all forms of content these days, so we've set ourselves up to grade for our clients across all media. We've been both surprised and grateful by the outpouring of support and excitement from our clients since we opened." In addition to winning an HPA Award, TRAFIK was short-listed for eight AICP awards, the most of any grading company globally.
Since TRAFIK opened, Gethin has worked on several Super Bowl films, including one with director Kim Gehrig and Apple for Rihanna's half-time show.  "I've worked with Kim for years, so it's been great having her in the studio," he says. Gethin also recently graded Expedia's beautiful "Made to Travel" spot directed by Justyna Obasi, and is coloring an Apple TV+ show slated for fall.
"I Still Call Australia Home" was the first project that Gethin submitted to the HPA Awards. "In the past, I was always working and other people sent things off to various awards," he says. "When we opened TRAFIK we wanted to make sure to get our new brand out there, so I'm more involved in submissions now.
"It was absolutely great to win – it was a recognition for everyone whose work went into the spot; the director and DP were super happy. You know, a colorist works in a dark room and goes from job to job, so it feels good to be recognized that you did a nice bit of work."