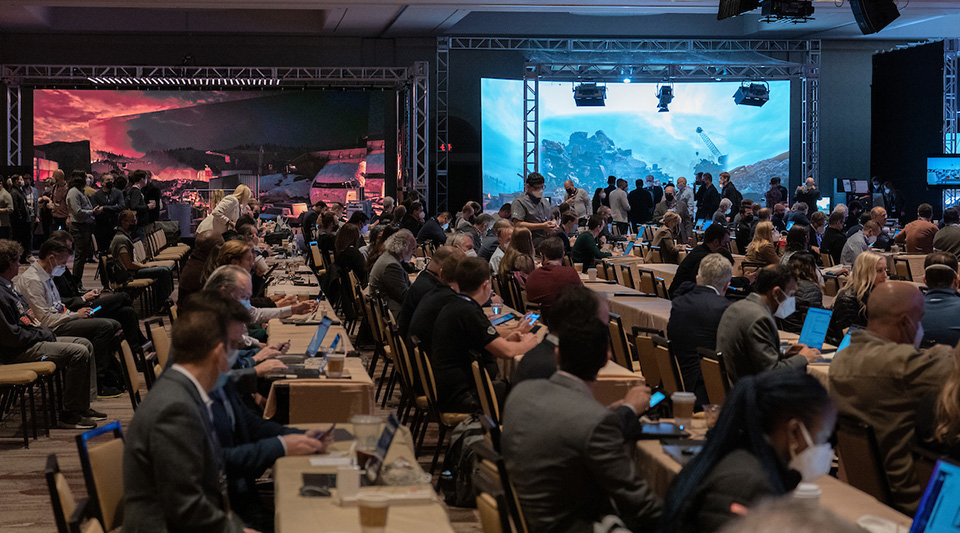 Key Dates for 2024 HPA Tech Retreat:
February 19-22, 2024 – HPA Tech Retreat, Westin Mission Hills, Rancho Mirage, CA
July 2023 –

Innovation Zone Applications Open

August 2023 –

Call for Proposals Open

– Main Program & Roundtables

October 2023 –

Main Program Call for Proposals Closes
About the HPA Tech Retreat:

Why is the HPA Tech Retreat the most important event of the year?
Bringing together a world-class roster of leaders in engineering, technology, creativity and business to explore and experience the most compelling topics around the creation, management, and dissemination of content, the HPA Tech Retreat is unique among tech events. Ideas are rigorously explored and debated – not just during onstage presentations, but continuously throughout the event, from breakfast roundtables through to nightcaps.
The Tech Retreat depends on participants turning away from their day-to-day routines to engage with the brightest minds in the industry. This kind of focused, and authentic discussion between experts happens nowhere else.
Who Will Be There?
Participants have included Oscar winners, studio technology chiefs, NASA scientists, and executives from the most compelling technology hubs.  Attendees are there to engage completely with forward-looking trends and technologies of the content creation ecosystem while tackling issues of the present from fresh perspectives.
---
NAVIGATE THE FUTURE

Networking
The who's who of the industry gather to connect, collaborate and shape the future of media and entertainment. Don't miss this unique opportunity to get in front of top level decision makers without distractions. No mute buttons here!
Breakfast Roundtables
Pull up a chair with a handful of thought leaders and hear from a subject matter expert while you enjoy your parfait. Ask questions, argue, learn, and enjoy. Bon Appetit with a side of insight.