ALL IN – A Free Event from HPA ALL
HPA is ALL IN on HPA ALL, kicking off the week of May 24.



Join us for a week of programming and connection focusing on diversity, equity, and inclusion! The week begins with speaker Rajkumari Neogy and continues with social and networking events and the HPA League Honors, recognizing diverse members of the HPA community who shine as examples of innovation and leadership. Kick-off each day with live programming and networking from 11:00 am – 12:30 pm pacific, while also gaining access to a wealth of on-demand sessions.
We'll be bringing you speakers from WETA Digital, Dell Technologies, WarnerMedia, Exceptional Minds, and more! Look forward to Core Conversations, panel discussions and in-depth meetups. Mark your calendar and join the conversation.
Every day ALL IN registrants will have access to curated content linked to the day's theme from Tone Networks, a video-based learning and leadership development platform empowering female employees through expert content, live coaching and a vibrant online community.
---
Monday, May 24: Inclusive Leadership & Community
Servant leaders, inclusion, allies, collaboration, and a more inclusive workplace and industry. Our impacts as individuals and organizations. HPA is proud to present an invaluable series with a compelling thought leader, Rajkumari Neogy.
Rajkumari Neogy: Understanding Humans@Work
Come explore the brain's circuity of emotion and motivation and, how it directly shapes our leadership styles and our levels of engagement from meeting to meeting in this 45-minute introductory session, with 15 Q&A at the end.

Commitment to Action: Profiles of Diversity, Equity, and Inclusion Programs
An important conversation with HPA partners about current and future DEI initiatives.
Core Conversation with the Netflix Fund for Creative Equity
Exploring Netflix's commitment to equitable representation behind and in-front of the camera with Tiffany Burrell-Lewis, Creative Talent Development and Christopher Mack, Director | Grow Creative.
Tuesday, May 25: Bridging the Gender Gap
How can we be more inclusive to all genders? Discussions facilitated by several female leaders examine where we need to focus on corporate and technical levels.
Core Conversation: Samata Narra (Senior Vice President of Enterprise Inclusion, WarnerMedia)
Join us as we discuss her journey and the inflection points of content creation, technology, gender and ethnicity inclusion with industry leader Samata Narra.

SMPTE Panel: Bias & Ethics in Machine Learning & Artificial Intelligence
An exploration of the influence of human bias on machine learning and modeling. What are the effects? How can data be used to remove bias? Is it possible to have a completely unbiased model that would lead to a truly unbiased and ethical artificial intelligence environment? What are the ethical dangers and how can we mitigate within the media and entertainment space? Panelists include Poppy Crum (Chief Scientist, Dolby), Nicole Thrakulchavee (Digital Delivery Coordinator, Company 3), and Dr. Haile Owusu (SVP of Analytics, Decisions and Data Sciences, Turner Broadcasting System, Inc.); moderated by Renard Jenkins (Vice President of Content Transmission & Production Technology, WarnerMedia).
HPA Women in Post Hosted Discussion
Join WiP founders Kari Grubin and Loren Nielsen and fellow female leaders as we discuss bridging the gender gap.

Wednesday, May 26: The Next Generation
How do we create a more equitable future for the next generation, including neurodiverse people?
Core Conversation with David Siegel (Executive Director, Exceptional Minds) and Camille Proctor (Founder, Color of Autism)
A discussion of the organizations' work around neurodiversity and ways to provide a pathway to careers in the Media and Entertainment field.
HPA Young Entertainment Professionals: A YEP Perspective on DEI
Vignettes from our current Young Entertainment Professionals class and what diversity, equity, and inclusion means to them
HPA YEP Hosted Discussion
Join members and graduates of the HPA Young Entertainment Professionals program as they discuss diversity and the future state of the industry.

*schedule subject to change
Thursday, May 27: Celebrating Role Models
We celebrate some amazing people in media and entertainment who bring diversity of thought and inclusion to a broader audience.
Core Conversation with Chris White (Visual Effects Supervisor, Weta Digital)
VFX Supervisor Chris White, shares his career journey and the importance of having diverse voices and talent to create worlds that "represent all of us."

The HPA League Honors
Recognizing diverse members of the HPA community who shine as examples of innovation and leadership
Every day ALL IN registrants will have access to curated content linked to the day's theme from Tone Networks, a video-based learning and leadership development platform empowering female employees through expert content, live coaching and a vibrant online community.
---
HPA League Honorees
Honor Categories
The Catalyst honor recognizes a leader (from any discipline) who has successfully inspired and sparked positive change and innovation in Media and Entertainment while remaining a stabilizing force and a "mover and shaker" in the industry.
The Excelsior honor recognizes a leader who is running a business (or on a finance team) in the M&E industry (either manufacturer, service provider, or end-user) and showed impressive business acumen and outstanding leadership while achieving remarkable business growth.
The Rainmaker honor recognizes a leader who deployed intelligent tactics & ensured their company or organization achieved its sales goals and revenue targets. The award honors excellence in financial performance and business growth.
The Star honor recognizes a content head or lead who adapted to the new normal and excelled in creativity to keep the end consumers entertained with engaging new(er) content and fresh approach.
The Alchemist honor recognizes a leader who spearheaded a noteworthy technology innovation that has brought tangible benefit to the industry either in post, workflow or presentation.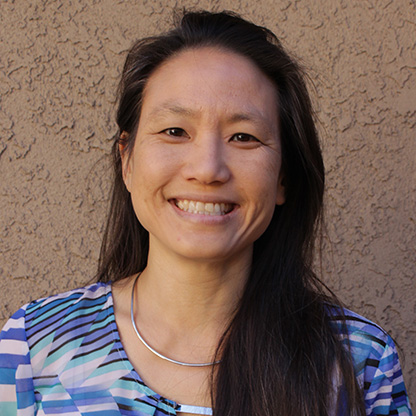 The Catalyst: Annie Chang, Vice President, Creative Technologies, Universal Pictures
Annie Chang is the Vice President, Creative Technologies for Universal Pictures, responsible for developing strategies and designing innovative next-generation workflows across film and emerging immersive media experiences.  Prior to joining Universal Pictures, Chang was the VP, Technology for Marvel Studios and held various roles during more than a decade tenure at The Walt Disney Studios.  Chang is the AMPAS ACES Project Chair and Co-Chair of the AMPAS SciTech Council.  She has been a Co-Chair of the 10E Essence Technology and Chair of the Interoperable Master Format (IMF) Working Group at SMPTE.  She is an SMPTE Fellow and is a recipient of the SMPTE Workflow Systems Medal Award, Advanced Imaging Society's Distinguished Leadership award and StudioDaily's 2018 Exceptional Women in Production and Post.  In 2020, The Hollywood Reporter named Chang on their list of top "Hollywood Innovators."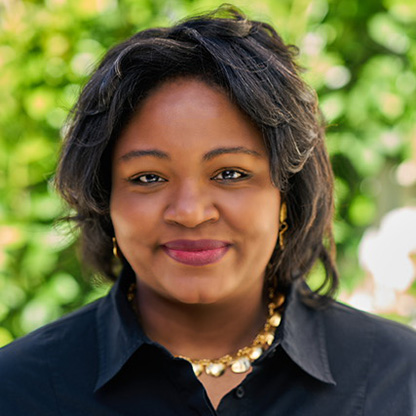 The Excelsior: Tammy Garnes, Vice President of Education & Understanding, ARRAY
Tammy Garnes is the Vice President of Education & Understanding at ARRAY, overseeing education and social impact projects. Garnes also oversees ARRAY Crew, a personnel database for Hollywood's below-the-line (BTL) crew members with a special focus on the amplification of women, people of color and other underrepresented film and television professionals. Garnes' previous experience includes being a communications executive in the public education sector and a film producer in the entertainment industry. A graduate of the Peter Stark Producing Program at the University of Southern California, Garnes is a former producer whose credits include: "Roots – Celebrating 25 Years," "Dancing in September," and "Biker Boyz."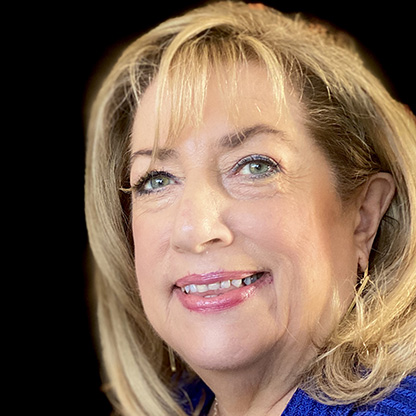 The Rainmaker: Patricia Keighley, Chief Quality Guru, IMAX Corporation
Patricia Keighley, Chief Quality Guru and former SVP IMAX Corporation, is co-founder (1972) of IMAX POST/DKP Inc., an IMAX subsidiary since 1988. With a career spanning over 400 large format films, she led the development of the IMAX digital post production workflow by adapting the long-established IMAX film post production procedures to meet digital requirements while continuing to maintain the brand's high quality standards. Keighley, a SMPTE Fellow, currently serves as SMPTE's Executive Vice President.  In 2019 Keighley was awarded the Advanced Imaging Society's Distinguished Leadership award as a growth catalyst in the industry's collective success. Keighley received SMPTE's Citation of Outstanding Service to the Society in recognition of her role as Producer and writer of the Society's extensively revamped 2007 Honors and Awards event honoring esteemed technology thought-leaders and practitioners from all sections of the entertainment industry. Keighley is a Board director of the Giant Screen Cinema Association, a member of the Academy of Motion Picture Arts and Sciences and an Associate member of the American Society of Cinematographers.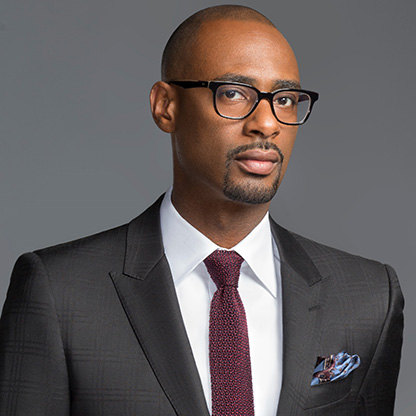 The Star: Charles D. King, Founder & CEO, MACRO
Charles D. King is Founder & CEO of MACRO, a multi-platform media company representing the voice and perspectives of Black people and people of color. King casts the overall vision, mission and strategic goals for the company and its multiple business verticals. He oversees the company's focus on creating, developing, producing and financing film, television, digital content, tech companies and brands driven by people of color.  MACRO's multiple business verticals include a film (MACRO) and television studio (MACRO Television Studios) that finances, develops and produces theatrical features and premium television, talent (M88) and influencer (UNCMMN) management divisions, a branding and creative agency (Brand MACRO) and an affiliated venture firm (MaC Venture Capital).  Formerly a partner/senior agent at William Morris Endeavor, King was the first African-American partner in the company's 100+ year history and the first ever African-American partner at any major talent agency. Known industry wide for his innovative deal-making, keen eye for talent and strategic long-horizon thinking, King's list of notable clients spanned every sector of the entertainment industry, including acclaimed filmmakers, music icons, media moguls and innovators.  He is also an angel investor, dedicated philanthropist, member of the Academy of Motion Picture Arts & Sciences and The Television Academy; and sits on several nonprofit boards—including the Sundance Institute, the National Basketball Players Association's Think 450 and College Track, where he serves as National Vice Chair.  King also made history again in 2021, when the Best Picture Oscar nomination for the film Judas And The Black Messiah made King, along with Ryan Coogler and Shaka King, the first ever and only all-Black team of nominated producers for an Academy Award.  King is a graduate of Vanderbilt University and Howard University School of Law. He resides in Los Angeles with his wife, Stacey Walker King, and their two sons.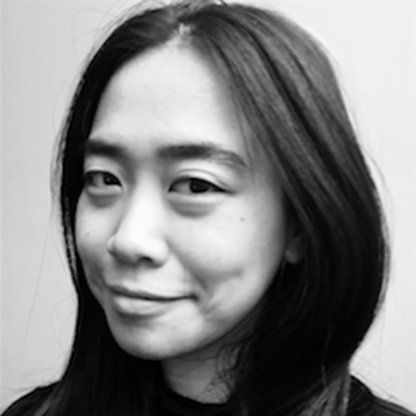 The Alchemist: Iris Wu, Founder, Ambidio
Iris studied medical technology at Taipei Medical University and has a Master's Degree in Music Technology from New York University. Iris is one of the founders of Ambidio, an immersive audio startup won an Honorable Mention of the Engineering Excellence Award from the Hollywood Professional Association (HPA) in 2019. Iris was listed on 40 Under 40 by Prestige and Asia's Top 50 Rising Tech Stars by Tatler. She is often invited to share her knowledge/insights on technology, entertainment, and innovation at events including TEDx, NAMM, and Computex, to name a few. Iris currently serves as a member of the HPA Young Entertainment Professional Committee. She was also a committee and the audio session chair of the Future of Cinema Conference 2020 and the audio program chair of the 2020 SMPTE ATC. She continues the relentless pursuit of bringing different ways to experience sound.
---
ALL IN Featured Speakers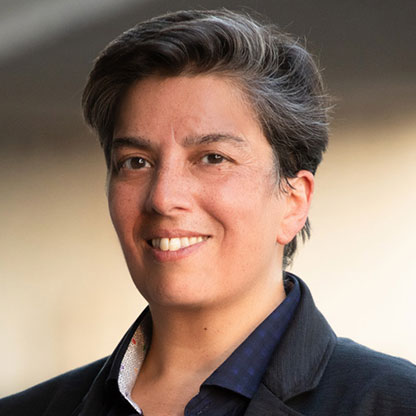 Rajkumari Neogy
Executive Coach: Creating "Compassionate Champions"
Intuitive and passionate with a unique background in interpersonal neurobiology, self-care and mindfulness to increase leadership potential. Rajkumari Neogy, MA has spent 25 years at the intersection of technology and culture.
Rajkumari's unorthodox methods require an almost unreasonable amount of trust on the part of her subjects. But once that unbridled trust is granted and she is able to perform, the results are company- and life-changing.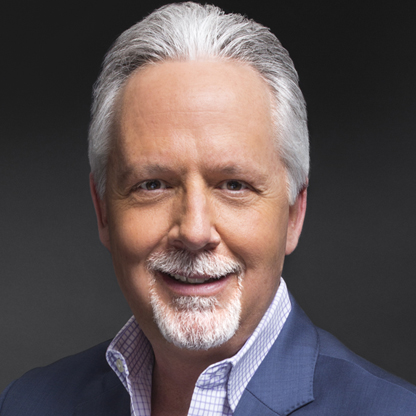 Jeff Rosica
Chief Executive Officer & President, Avid
Mr. Rosica was appointed Chief Executive Officer (CEO) and President of Avid in February 2018. Prior to being appointed CEO and President, Mr. Rosica served as President of Avid. He joined Avid as Senior Vice President of Worldwide Field Operations in January 2013. In January 2016, Mr. Rosica was appointed Senior Vice President, Chief Sales and Marketing Officer and, in December 2016, was appointed President. From early 2002 until joining Avid, Mr. Rosica served in various capacities with Grass Valley, LLC, a broadcast equipment supplier, most recently as Executive Vice President, Chief Sales and Marketing Officer. Prior to that, Mr. Rosica was Vice President and General Manager of Phillips Broadcast from 1996. Mr. Rosica has served as a member of the Avid board of directors since March 2018.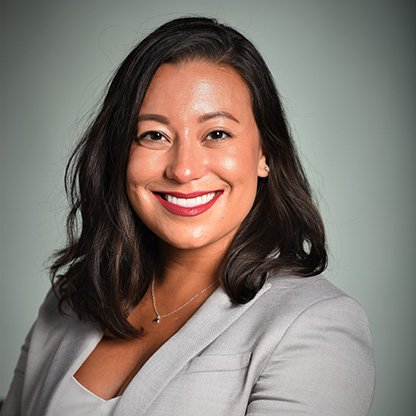 Sarah Ramirez
Social Justice Advocacy & Partnerships, Dell Technologies
Sarah Ramirez leads social justice advocacy and partnerships on the Global Diversity & Inclusion team at Dell Technologies, where she's been for the last three years. She's also an employee resource group chapter lead for Women in Action (WIA) supporting the personal and professional development of women and male allies in the DC metro area, as well as D&I Ambassador and is certified to lead Many Advocating Real Change (MARC) unconscious bias foundational learning at Dell. Ramirez is a public relations professional with over a decade of experience working in the non-profit sector before coming to Dell. Her career has been focused on supporting diversity and inclusion (D&I) across all sectors and industries, from underrepresented minorities on Capitol Hill (Congressional Hispanic Caucus Institute), to broader representation of women and diverse talent in the legal profession (National Association for Law Placement) to expanding diversity in cultural entertainment (Cultural Tourism DC), to name a few. She's passionate about positively affecting the world and creating a culture of inclusion that fosters diversity in all industries. Ramirez is from Princeton, NJ and has a BA from Rider University and an MA from Georgetown University in public relations. She currently based in Washington, DC.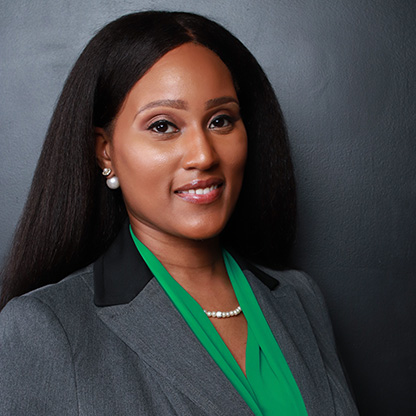 Alexandria E. Latimer
Experienced Insights Professional | President NAMIC Capital Area
Alexandria Latimer is the Research Manager at TV One, currently responsible for understanding the African American television audience at-large and informing on strategies that will put the network in optimal positions for success. With the ever-shifting media landscape, it is her job to be aware of all current and emerging platforms, shows and trends and the impact of those sources on the African American audience and consumer. Prior to joining the TV One family, Alexandria worked as the Assistant Director of Research at PBS (Public Broadcasting Service). There, she was responsible for supporting all of PBS' member stations with research as well as supporting some of PBS's major initiatives: A Capital Fourth, Memorial Day Concert, Finding Your Roots, PBS Newshour and more.
Alexandria is a New York native and currently resides in the Northern Virginia part of Washington DC's metro area. She is a proud graduate of Virginia State University, where she obtained a Bachelor of Arts degree in Mass Communications in 2009. After graduation from undergrad, she pursued a Master of Science degree in TV Management from Drexel University in Philadelphia.
Alexandria currently serves as President of the Capital Area chapter of NAMIC, the National Association for Multi-ethnicity In Communications. NAMIC's mission is to advance, advocate, educate and empower Diversity in the Communications industry.
Additionally, Alexandria is a member of the illustrious Delta Sigma Theta Sorority, Incorporated and she lives by the motto, "The only person you should try to be better than, is the person you were yesterday".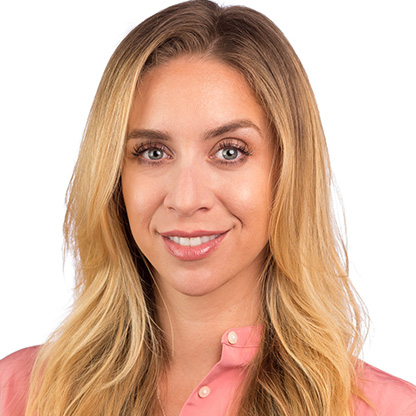 Laura 'Clive' Flores
Senior Product Manager, Amazon Studios
Laura 'Clive' Flores (she/her) is the Senior Product Manager for the Amazon Studios Diversity, Equity, and Inclusion Team. Prior to joining in March 2020, she led the diversity and inclusion efforts for Amazon corporate function hiring for 3.5 years between Seattle and Los Angeles. Previous to Amazon, Clive was a senior leader at a boutique management consulting firm where she built successful and diverse practices.
Initially destined for a life on the stage after attending performing arts school in the UK, a drive for helping people led her to move into HR related fields and ultimately into the DE&I space. She holds a Bachelor's of Science in Psychology degree from Pennsylvania State University and  a certification in Diversity and Inclusion from Cornell. She has toddler twins, two small dogs, too many shoes and apparently likes things in pairs.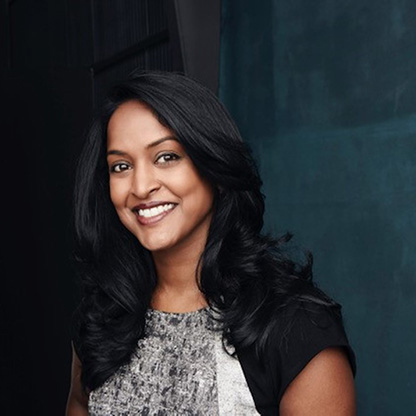 Samata Narra
Senior Vice President of Enterprise Inclusion, Content Strategy, WarnerMedia
Samata Narra is senior vice president of Enterprise Inclusion, content strategy for WarnerMedia. She is responsible for building innovative tools and global systems across the company to help facilitate the advancement of equity and inclusion in our storytelling.
Prior to joining WarnerMedia, she was senior vice President of Comedy Development and Current Programming for FOX where she developed and oversaw live action and animated comedy series.  While there, she had the pleasure of working with the creative forces behind The Last Man on Earth, Brooklyn Nine-Nine, New Girl, Bob's Burgers, and the Mindy Project.
Samata also spent a part of her career in representation at Fineman Entertainment and The William Morris Agency. While at Fineman, she developed the series Lights Out for FX and produced the Emmy-nominated romantic comedy documentary, Meet the Patels.
She is on the board of Film2Future, a non-profit providing equitable access to the entertainment industry for underrepresented LA youth. Her other board work includes Colour Entertainment and South Asian Women in Entertainment (SAWIE).
Samata is a native of Pikeville, Kentucky and earned a bachelor's degree in Business Management and Marketing from the Boston University School of Management.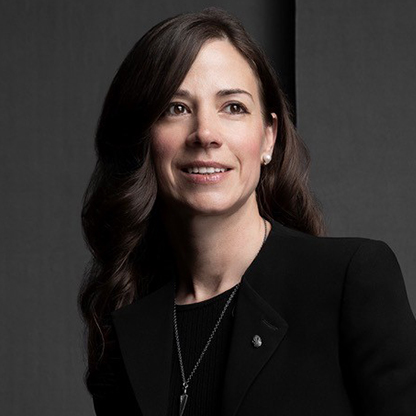 Poppy Crum
Chief Scientist, Dolby Laboratories and Adjunct Professor, Stanford University
Poppy Crum works to bridge the gap between technology and insightful, effective human interaction. As a multi-dimensional advocate of empathetic technology, she builds technologies that best leverage human physiology to enhance our experiences and how we interact with the world. Poppy serves as the Chief Scientist at Dolby Laboratories and as an Adjunct Professor at Stanford University in the Center for Computer Research in Music and Acoustics and Program in Symbolic Systems.
Poppy is dedicated to the development of immersive technologies that leverage human physiology and perceptual realities to enhance our experiences and interactions in the world. She has advanced a mission to democratize the way people of all abilities benefit from sensory technologies – and how effectively technology communicates back to each of us. She believes the power of intelligent technologies is only realized with dynamic optimization and learning of as much of our personal and contextual data as possible.
At Dolby, Poppy directs the growth of internal science. She is responsible for integrating neuroscience and sensory data science into algorithm design, technological development, and technology strategy. At Stanford, her work focuses on the impact and feedback potential of new technologies including gaming and immersive environments such as Augmented and Virtual Reality on neuroplasticity and learning.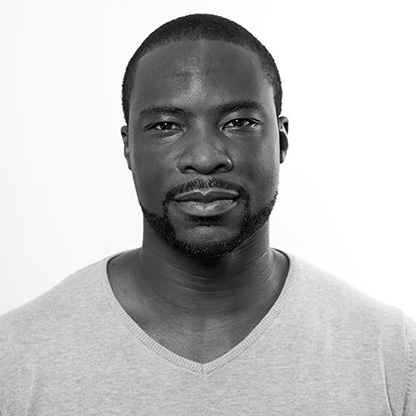 Haile Owusu
Senior Vice President, Analytics, Decisions & Data Sciences, WarnerMedia
Haile Owusu is senior vice president, analytics, decisions & data sciences at WarnerMedia. Within this role, Owusu's primary focus is to build out WarnerMedia's data science capabilities, expanding the company's scope in applying analytics, data and decision sciences to enhance its products. His data science team works closely with many of WarnerMedia's business groups to translate strategies into execution plans for new decision support systems and audience insight strategies. Owusu reports to Jesse Redniss, executive vice president, data strategy, WarnerMedia & General Manager, WarnerMedia Innovation Lab.
Prior to joining the company, Owusu served as chief data scientist at Mashable, where his main responsibility was developing and improving the company's Velocity technology, which predicts and tracks the viral life-cycle of digital media content. During this time, he built a data science team from the ground up, which was responsible for in-house and external technologies to predict the interests of Mashable's broad consumer base and assist the team's marketing efforts to continue to build Mashable's audience. Before Mashable, Owusu led all research efforts for SocialFlow, one of the leading social media optimization platforms for leading brands and publishers.
Owusu has a Ph.D. from Rutgers University, a Master of Science from King's College, University of London and a Bachelor of Arts from Yale University. He has a background in theoretical physics and prioritizes mentoring other young physicists in the industry.
WarnerMedia is a leading media and entertainment company that creates and distributes premium and popular content from a diverse array of talented storytellers and journalists to global audiences through its consumer brands including: HBO, Warner Bros., TNT, TBS, truTV, CNN, DC Entertainment, New Line, Cartoon Network, Adult Swim, Turner Classic Movies and others.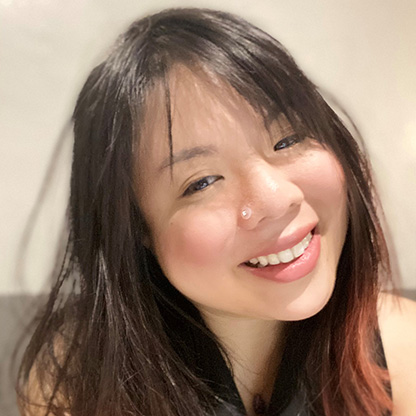 Nicole Harmony Thrakulchavee
Delivery Coordinator, Company 3
Delivery Coordinator at Company 3 and future employee of the Mouse. HPA YEP class 2021. An avid history and cognitive psychology hobbyist with a thirst for knowledge about what will be the future psychological impact of Machine Learning and AI ethics. And what legacy our industry will leave behind as one of the pioneers of the emergence of Machine Learning Technology and AI Ethics for Media and Entertainment and beyond.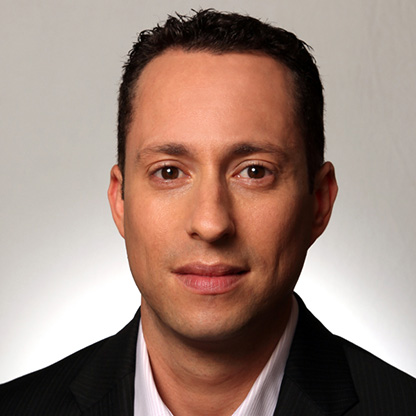 David Siegel
Executive Director, Exceptional Minds
David Siegel is the Executive Director of California nonprofit of the year Exceptional Minds – an academy and studio preparing people on the autism spectrum for careers in animation and the digital arts.
A former Disney cast member of nearly a decade where he led marketing for Disneytoon Studios, Siegel began his career in talent representation at the William Morris Agency before segueing to a producing deal at a major studio and film financier.
Through his career, Siegel has also served as an advisor to world-class media companies having crafted branding, marketing, and new business strategies for a portfolio of clients that have included award winning marketing and licensing agencies, leading animation studios, Universities, and technology start-ups.
As an active philanthropist and social entrepreneur, Siegel in partnership with his author/philanthropist son Dylan, has raised $1.5 million and unprecedented global awareness toward eradicating a rare genetic disease that will now be cured in the next several years.
Siegel lives in Los Angeles with his wife and three boys.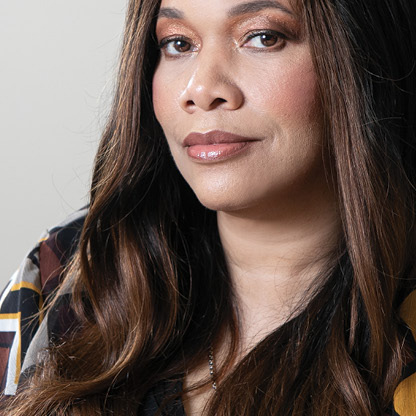 Camille Proctor
Executive Director & Founder, The Color of Autism Foundation
Camille Proctor is the mother of a son on the autism spectrum and founded the Color of Autism Foundation to provide support for African American families with children on the autism spectrum. Founded in 2009, The Color of Autism Foundation is a Non-Profit (501 c3) organization committed to educating and assisting African American families affected by autism spectrum disorders. Our goal is to help families identify the warning signs of autism early on. By providing culturally competent support and training, which will lead to better outcomes for children in underserved communities on the autism spectrum.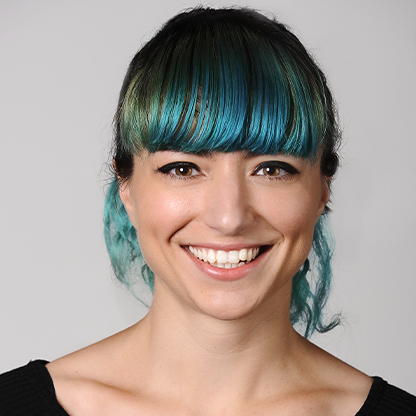 Payton List
General Manager, Sim Post Los Angeles
Payton List, a LA-based Chicago native, is the General Manager and workflow specialist at Sim Post Los Angeles. She leads a team of incredible dailies, conform, and workflow gurus. This involves managing color-flow from set to post, metadata collection, technical troubleshooting, media management and review, conform, finishing, and VFX pull workflows, client communication, travel coordination nationally and abroad, technician training, and much more. Her vast credits include "The Leftovers", "Narcos", "The Son", and "Good Girls" among many others. The priority is to make clients' lives easier so they can focus on the creative intent of their projects. When not working directly with clients, the goal is to be be at the forefront of the industry through R&D of new technology and software.As a leader, she value's the art of effective conversation, technical knowledge, diversity and inclusion, education, and collaboration. She doesn't fear getting her hands dirty or taking ownership of mistakes, therein leadingby example.In her free time, she's on the HPA Young Entertainment Professionals committee, a member of SMPTE, and enjoy speaking on industry panels. She also enjoys trail running, traveling the world, and hangin' with her pups.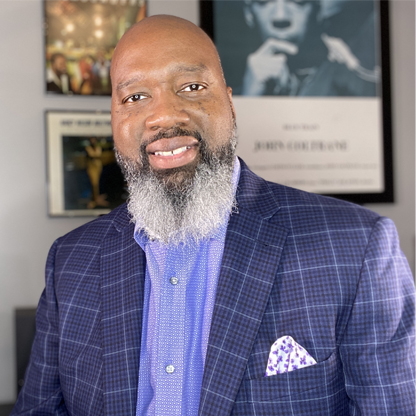 Renard T. Jenkins
Vice President Content Transmission and Production Technology, WarnerMedia
Renard Jenkins joined WarnerMedia in early 2020 and serves as Vice President Content Transmission and Production Technology. In this role, he oversees teams which support hundreds of global television and feature film productions annually, providing production technologies including studio, post and remote applications, IT and IP solutions, production pipeline services, software defined workflows and more. His teams also manage the strategic direction, content acquisition, IP infrastructure and onsite connectivity for major live events including sports, entertainment and news for all WarnerMedia brands.
Jenkins has more than 30 years of experience in the television, radio and film industry. Before leaving PBS in early 2020, he was the VP, Operations, Engineering and Distribution. He was responsible for the strategic direction and operational management of PBS's entire media-supply chain. He also created and lead PBS's Advanced Format Center. The mission of the AFC was to explore and develop procedures and standards for the creation, processing and worldwide distribution of advanced formatted and enhanced media, content and metadata through traditional as well as digital distribution platforms. Jenkins was awarded the Innovator of the Year award in 2017 for his cutting-edge work and accomplishments.
Prior to joining PBS in 2010, Jenkins helped design, build and then lead TV One's Production Facility which services their marketing, programming, production management, graphics and post-production departments. Prior to that, he refreshed and updated Discovery Communications' Technology Center, where he also managed five departments and supervised more than 100 employees. While at Discovery, he also served as the operational lead for the implementation of what was then the largest file based Avid Editing/Interplay/ISIS system installation in the U.S.
Jenkins joined Discovery after more than 16 years with CNN. During his tenure, he received two National Emmy Awards, two National Headliner Awards, a Peabody, a DuPont, and a Bronze Broadcast Design Award, as well as many other industry accolades. Jenkins was responsible for helping move CNN into the file-based editing/delivery/archive environment through his R&D/Training work with industry leaders such as Apple, Autodesk, Avid, Adobe, Leitch, Pinnacle, and Sony. His volunteer work with local youth in his beloved Bay Area also earned him a Healthy Image Award from the Local Teamsters Union.
Today, Jenkins serves as VP, Membership for the Society of Motion Picture & Television Engineers and was named as a SMPTE Fellow in 2018. He is also on the board of MovieLabs, the Hollywood Professionals Association and the UltraHD Forum. He is also a member of the CTA Technology Committee. He is a past Board Member of AMWA, Former Co-Chair, of the UltraHD Forums' Interoperability Working Group and the NABA Technical Committee.
Jenkins is a champion and advocate for diversity, equity and inclusion in the technology and media industries. He is a Strategic Advisor to the Board of Directors of the Washington, DC Chapter of the National Association for Multi-Ethnicity In Communications (NAMIC) and the chair of the WarnerMedia Technology and Operations Diversity and Inclusion Council. He is also a recipient of the 2020 Broadcasting and Cable Technology Leadership Award.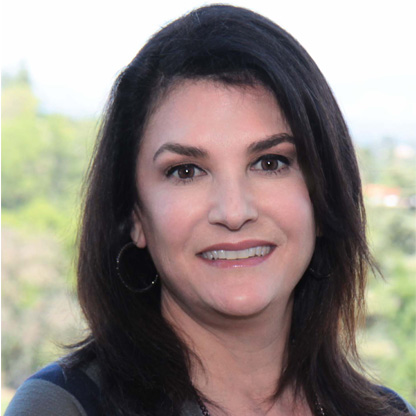 Kari Grubin
Kari Grubin is a multi-talented executive who has spent the past 20 years leading and managing studio divisions, global post production facilities, corporate departments and groups within trade organizations. Her strong record of technical operations supervision and confident, insightful leadership of creative teams led to her most recent position as Vice President of Mastering for Studio Operations at The Walt Disney Studios, where she developed a long-term strategic vision for mastering across the title lifecycle. In that role, Kari served technical lead and key contributor for content specification development and master asset delivery for all distribution windows, resolving planning conflicts, version control and general performance in the area of mastering. Kari serves on the board of the Hollywood Professional Association (HPA), where she is also the chair of Women in Post Committee. In 2016, she co-created the Young Entertainment Professionals Program (YEP) at theHPA, which has provided outreach and mentoring to over 100 young leaders in the entertainment industry. Kari is now the Chair of the HPA's Diversity, Equity and Inclusion (DEI) Initiative to continue the expansion of HPA's commitment to create an inclusive environment for all members of the M&E industry, especially those from under-represented groups. She is an active member of SMPTE, which is partnering with HPA on the DEI Initiative. After spending her early years in staff positions at Universal Studios and as an assistant film editor, Kari joined Paramount Pictures' digital mastering operations, rising to head of technical operations. In 2002, she formed Global Entertainment Partners (GEP) and served as general manager, growing the company's services to include 2K/HD digital intermediates and mastering, dailies services, library restoration and re-mastering, and editorial services. In 2006, Grubin and her partner sold GEP to Deluxe Entertainment Services Group and Kari transitioned to Deluxe subsidiary Deluxe Digital Media, where she was Vice President of Post and Restoration. She was responsible for business lines that included library restoration and re-mastering (4K, 2K, HD), reality TV finishing services, editorial, digital archive migration, digital intermediates and dailies services. As a member of the Deluxe executive team, she collaborated on end-to-end services for Disney and Fox. Kari then joined NSS Labs, the leading information security research and advisory company that is both an analyst firm and testing laboratory, as sales director focusing on the entertainment sector, specializing in cyber security. Kari is in demand as a speaker on a variety of topics. Recent presentations include the SMPTE Annual Technology Conference, NAB Cinemerge, HPA Women in Post, HPA Tech Retreat, the Academy Gold Internship Program and Careers in Film Summit(AMPAS). She holds three US patents in media and entertainment technology as a co-inventor.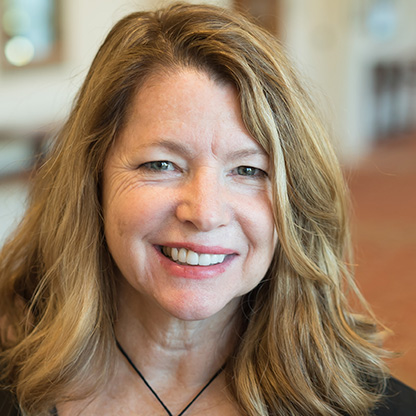 Loren Nielsen
Vice President Content & Strategy, Xperi Corporation
For over twenty-five years, H. Loren Nielsen has crafted strategy and content for media companies developing cutting-edge digital technology in media and entertainment. Her work with Technicolor, Texas Instruments DLP Cinema, RealD, Dolby, and many others was instrumental to the acceptance and implementation of the digital cinema ecosystem. Her years of collaboration with senior level studio executives and filmmakers on-boarding new technologies and workflows has made her a sought-out thought leader in the areas of digital content creation and presentation.
At DTS/Xperi Loren manages the cinema business which employs DTS:X object-based immersive sound technologies used in post-production, distribution and exhibition. She leads the effort, in collaboration with content owners, to enable a flow of top-tier movies that utilize DTS:X sound, enabling more people to experience the next generation of immersive sound technology in theatre, homes and mobile devices worldwide.
Loren is a new member of the Board of Directors of the International Cinema Technology Association and a long-time member of the Board of Directors of the Hollywood Professional Association, where she co-founded and co-chairs HPA's Women in Post and Young Entertainment Professionals program. She serves as an advisor and mentor for the Academy of Motion Picture Arts and Science's Academy Gold program, DEG's Canon Club and the Entertainment Technology Center's Immersive Media Challenge, and as a judge for the Infinity Film Festival's Technology Awards.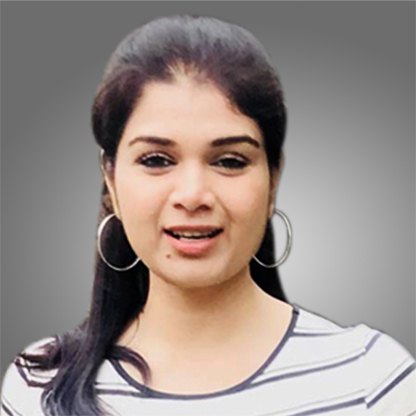 T Shobhana
Vice President and Global Head of Marketing, Prime Focus Technologies
Shobhana comes with 18 years of experience in global marketing and communications with leading IT/SaaS organizations. As the Vice President and Global Head of Marketing at Prime Focus Technologies, since 2013 she has been instrumental in establishing flagship product CLEAR as the world's first Media ERP. Her GTM campaigns have won numerous awards. Prior to PFT, Shobhana co-led global ABM programs at Capgemini. She has also worked with Tech Mahindra and General Electric. Shobhana holds a master's degree in advertising and PR and is a strategic marketing alumnus of IIM Bangalore. She is an emerging voice on diversity and inclusion in the media tech space, a member of the HPA Committee, and the mind behind the HPA League Honors.
---
Thank You to Our Sponsors

---