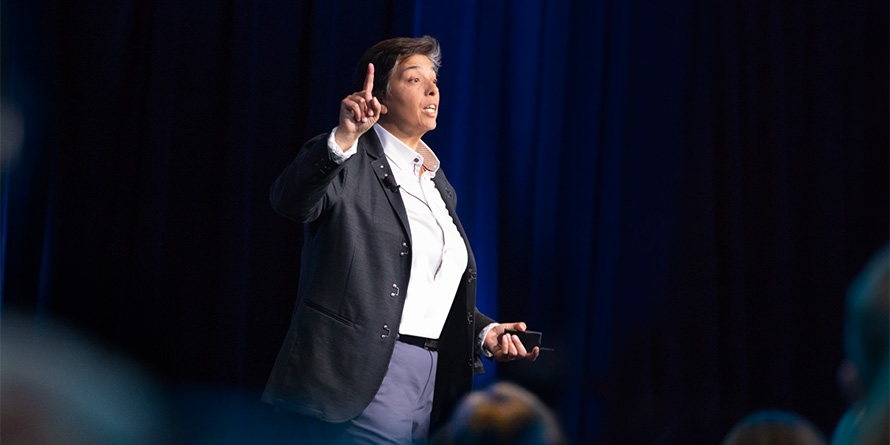 Understanding Humans @ Work Masterclass Series
By Rajkumari Neogy, Four Part Series, Monday June 7, 14, 21, 28
Every single one of us is a leader, no matter where we sit in the organization. While we may not have a formal leadership title or manage direct reports,we are each invited to share our expertise, offer solutions and take pride in innovation. The way we show up in the workplace is our leadership style – how we communicate, influence and collaborate with others while generating impact.
Becoming aware of how you are navigating conversations and interacting with co-workers is vital to the health of both your team and organizational culture. It also directly affects your ability to meet your goals and drive your success.
Have you ever considered where leadership styles come from? Have you thought of leadership as a natural trait or a result of individual choices and behaviors? Has there ever been a time where you have given feedback repeatedly to a co-worker only to find yourself frustrated with the lack of acknowledgement, improvement or even simply the willingness to be accountable?
This workshop series is designed to provide you with both insights and tools necessary to understand and help  manage your own leadership style while cultivating a culture of psychological safety and a greater sense of belonging. These sessions and tools will help communication styles become more streamlined, cross-functional collaboration be strengthened,  and overall engagement become  both augmented and authentic.
Each module will take you on a journey of self-exploration and self-reflection. You'll then gain tools and resources to use in your daily encounters with peers.
---
Registration is free for HPA Members.
Note: Registration is a commitment for the entire series which will take place, 11 am – 1 pm PDT each day on Monday June 7, 14, 21 and 28.
If you are already registered, please check your emails or Member Compass to join the sessions.