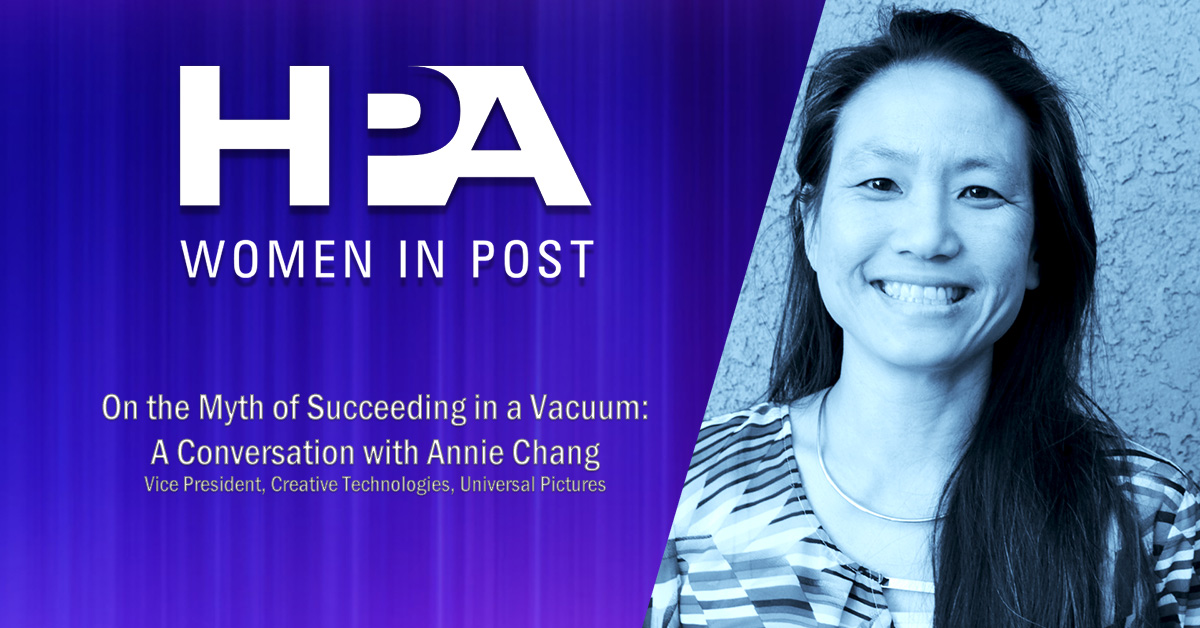 HPA Women in Post is pleased to invite you to learn from the life journey of Universal Pictures VP of Creative Technologies Annie Chang. Annie is a revered industry innovator, and she started out in the same place we all did. Come hear her story and meet the person behind the creative approach and innovation.
If you've ever felt like the odds were stacked against you, please join us and be reminded that you have something important to offer and that obstacles are surmountable with the right team around you. Annie believes that innovation comes from collaboration and that teamwork is key to accomplishing anything you can imagine.
---
Event Details
Hosted by HPA Board Member Kari Grubin
Date:
June 18, 2020
12:00 pm – 1:00 pm PDT
This event will be hosted on GoToWebinar. In order to join this event and optimize your experience, please check system requirements here.
---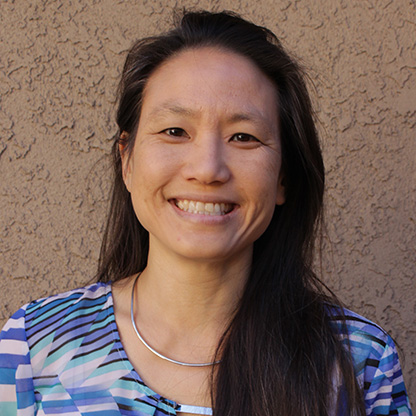 Annie Chang is the Vice President, Creative Technologies for Universal Pictures, responsible for developing strategies and designing innovative next-generation workflows across film and emerging immersive media experiences. Prior to joining Universal Pictures in 2018, Chang was the VP, Technology for Marvel Studios and held various roles during more than a decade tenure at The Walt Disney Studios. Before joining Disney, Chang served as the Senior Engineer for the Digital Mastering Program during a six-year tenure at THX Ltd, and prior to THX, she did DVD authoring and compression.
She began her career in master control at a PBS-affiliate and was an online editor for a CBS-affiliate while running a small music recording studio. Chang is involved in numerous industry defining organizations and was named one of The Hollywood Reporter's "Hollywood Innovators" for 2020. She holds a BS in Engineering Technology from Texas A&M University.
---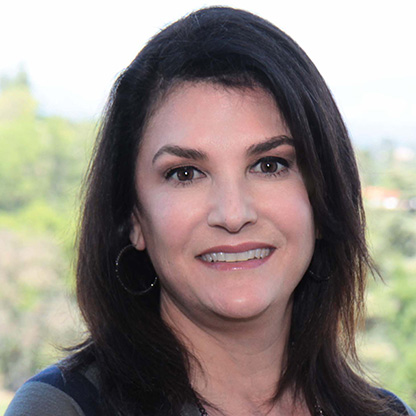 Kari Grubin is a multi-talented executive who has spent the past 20 years leading and managing studio divisions, global post production facilities, corporate departments and groups within trade organizations. Most recently, she served as Vice President of Mastering for Studio Operations at The Walt Disney Studios, where she developed a long-term strategic vision for mastering across the title lifecycle. In that role, Kari served technical lead and key contributor for content specification development and master asset delivery for all distribution windows, resolving planning conflicts, version control and general performance in the area of mastering.
Kari serves on the board of HPA, where she is also the chair of Women in Post Committee and co-creator of the Young Entertainment Professionals Program (YEP). She is an active member of SMPTE and holds three US patents in media and entertainment technology as a co-inventor.
---