HPA Announces Tech Retreat Innovation Zone Participants
Showcasing the Vanguard of Entertainment Technology
February 10, 2022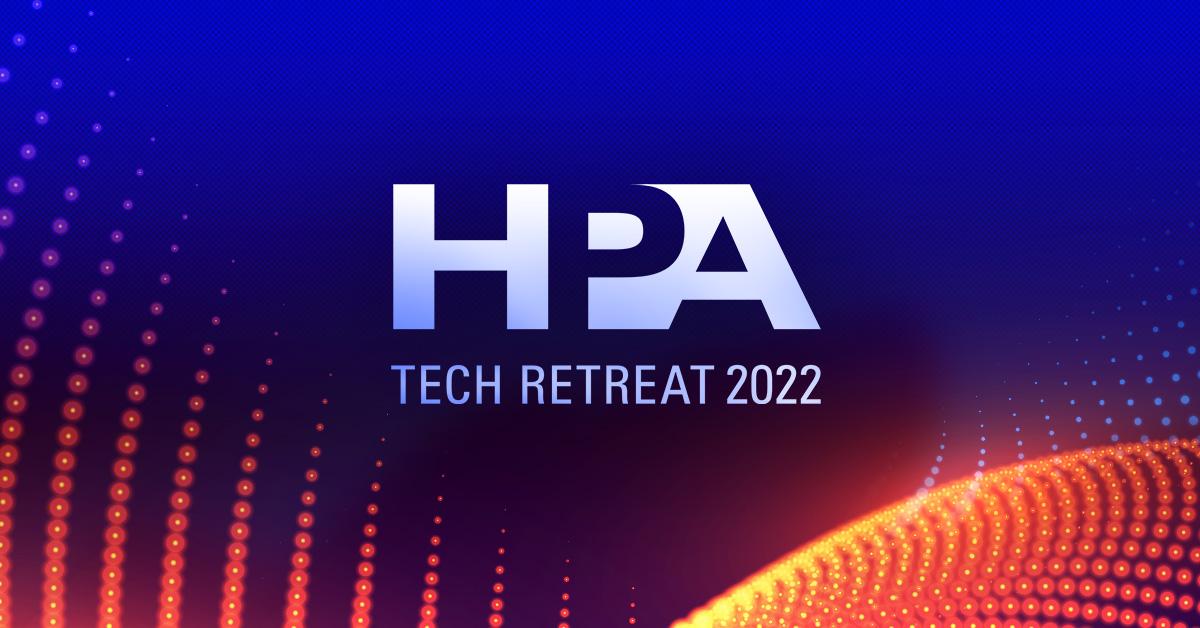 Long a highly anticipated highlight of the annual HPA Tech Retreat in Palm Springs, the 2022 Innovation Zone is set to be a standout at the week-long event. Fifty-eight companies at the vanguard of entertainment technology were approved to be included, offering Tech Retreat attendees an unrivaled opportunity for hands-on exploration of the latest offerings. The 2022 HPA Tech Retreat will take place in person February 21-24.
The Innovation Zone distinguishes itself from industry trade shows through its careful curation and the limited number of participants accepted. Built upon the foundation of the revered HPA Tech Retreat Demo Room, the event has a history of presenting new and important technologies. Participants are required to apply to participate and after application, if cleared, potential participants are interviewed to ensure that their presence and the products or processes submitted for inclusion will add to the year's conversation about the direction of the industry.
HPA is proud to announce participants in the HPA Tech Retreat Innovation Zone:
Absen Inc
Adobe
AJA Video Systems
Arch Platform Technologies
ARRI
Ateliere Creative Technologies
Avid
Boland Communications
CloudSoDA
Codemill
CODEX & PIX
Colorfront
Colorspace
Creative Computing Solutions
EditShare
Eizo Inc.
Eluvio, Inc.
Envoi
Equinix
FilmLight
Frame.io
Grass Valley
Hammerspace
HCL America
ICVR
Leostream Corporation
LG Electronics – Zenith R&D
Live CGI
Microsoft
Mo-Sys Engineering
Moxion
Object Matrix & Simple Cloud
Ovide
Pixelworks
Reduct Video
Riedel Communications Inc
ROE Visual US, Inc.
Rohde & Schwarz USA Inc.
SanDisk Professional
Scale Logic Inc.
SDVI Corporation
Seagate Technology
Shift
Signiant
Sohonet
Sony
Sony Electronics
Spectra Logic
SRI International
The Studio-B&H
Telestream
Teradek
Thinklogical, A Belden Brand
Trackit
VisiSonics
Vizrt
Wacom Technology Corporation
Wasabi Technologies
ZEISS Cinematography
Registration for the 2022 HPA Tech Retreat has sold out and is now closed. The Tech Retreat takes place thanks to the generosity of diamond title sponsor Adobe; platinum sponsors AMD, Equinix, and Grass Valley; after party sponsor Ateliere; connectivity sponsor Sohonet; gold sponsors Absen, Blackmagic Design, Mo-Sys Engineering, Ross Video, and Wasabi; silver sponsors Epic Games, FPT Software, HammerSpace, Key Code Media, Puget Systems, and Spectra Logic; event sponsors Dell Technologies, Light Iron, Panavision, ROE Creative Display, SDVI, and Signiant; bronze sponsor ZEISS; and star sponsor Avid. For more information about the HPA Tech Retreat, visit www.hpaonline.com.