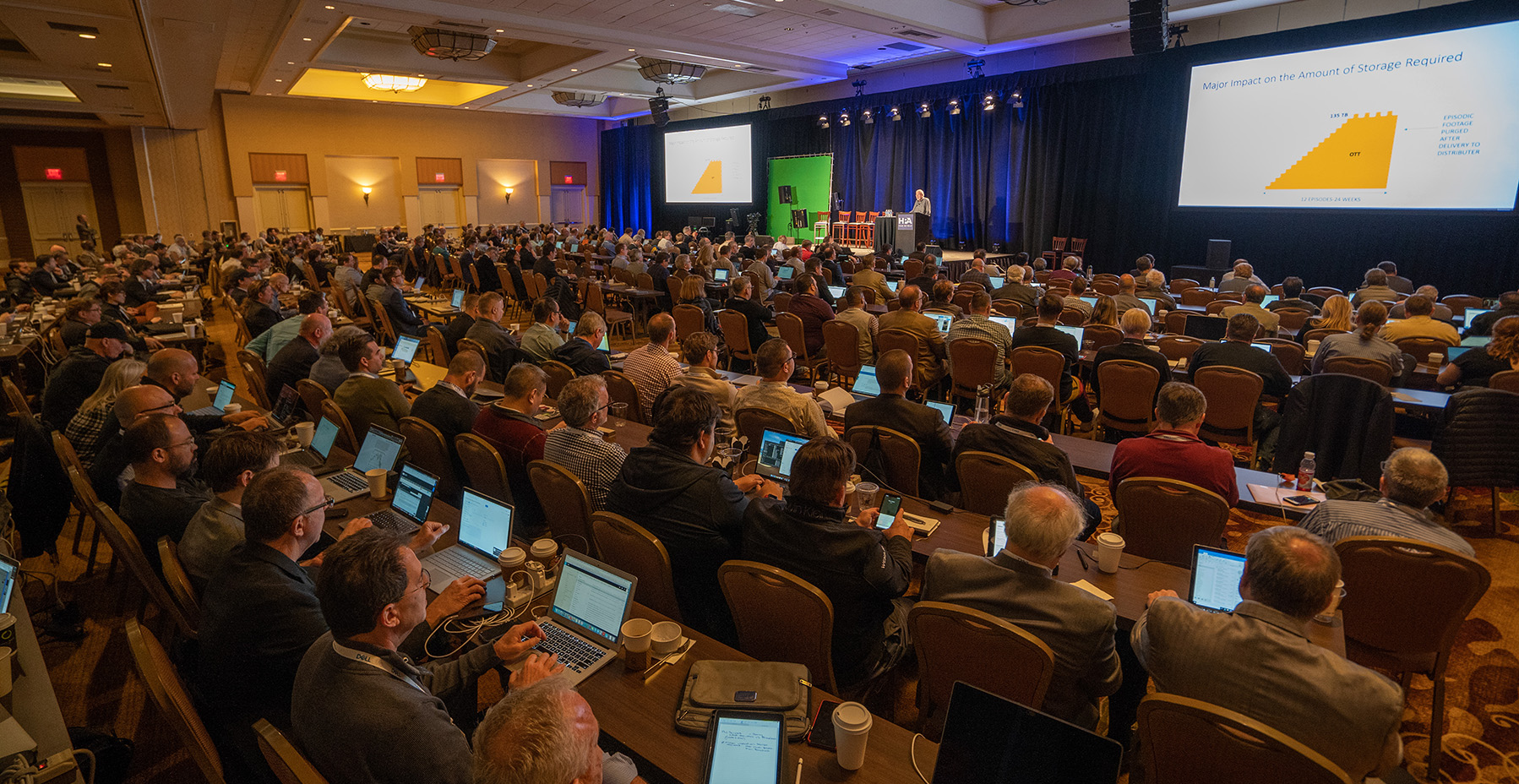 About the HPA Tech Retreat: Back in Person!
Why is the HPA Tech Retreat the most important event of the year?
Bringing together a world-class roster of leaders in engineering, technology, creativity and business to explore and experience the most compelling topics around the creation, management, and dissemination of content, the HPA Tech Retreat is unique among tech events. Ideas are rigorously explored and debated – not just during onstage presentations, but continuously throughout the event, from breakfast roundtables through to nightcaps.
The Tech Retreat depends on participants turning away from their day-to-day routines to engage with the brightest minds in the industry. This kind of focused, and authentic discussion between experts happens nowhere else.
Who Will Be There?
Participants have included Oscar winners, studio technology chiefs, NASA scientists, and executives from the most compelling technology hubs.  Attendees are there to engage completely with forward-looking trends and technologies of the content creation ecosystem while tackling issues of the present from fresh perspectives.
---
See you as we return to Palm Springs in person!
Registration is SOLD OUT!

ABSOLUTELY NO ON-SITE REGISTRATIONS
---
How We're Keeping Our Community Safe
Bringing the Tech Retreat back live to Palm Springs was a carefully considered decision. In compliance with governmental guidelines and with proper protocols in place, we're thrilled to be able to safely provide that incredible Tech Retreat experience.
Palm Springs' vaccination rate (96%) has been consistently among the top in the state. Health and safety measures in place at the 2022 HPA Tech Retreat include:
revised 2/16/22
ALL ATTENDEES SHOULD HAVE RECEIVED DETAILED INSTRUCTIONS ON HOW TO UPLOAD YOUR PROOF OF VACCINE AND NEGATIVE TEST VIA EMAIL. IF YOU DID NOT RECEIVE, PLEASE CONTACT US IMMEDIATELY. 
Proof of full vaccination is required for all participants
Proof of negative molecular (RT-PCR, RT-LAMP, NEAR) test within 72 hours OR negative antigen test within 48 hours required prior to event check-in
Venue will create a "Safe Zone" for all Tech Retreat attendees, no outside guests will be permitted
Separate outdoor hotel check-in and registration for Tech Retreat attendees only
KN95/N95 (no cloth) masks are required at all times indoors when not actively eating or drinking
Outdoor sessions, meals, and breaks when possible
State of the art HVAC with MERV 13 filtration
Continuous fresh air circulated into all event and conference space
Covid Compliance Officers on site
Electrostatic sanitizing of conference and event spaces, nightly
Complimentary COVID testing kits available to attendees
Hand sanitizing stations throughout venue
HPA encourages all attendees to:
Get your COVID booster shot
Get your flu shot
We continue to monitor the COVID situation and public health recommendations closely and will adjust our protocols to reflect the most up-to-date thinking. Please do not hesitate to contact us at hpa@hpaonline.com with any health related questions or concerns. To view the HPA Event Policy, please click here.
---
BOLD CONVERSATIONS
Networking
The who's who of the industry gather to connect, collaborate and shape the future of media and entertainment. Don't miss this unique opportunity to get in front of top level decision makers without distractions. No mute buttons here!
Breakfast Roundtables
Pull up a chair with a handful of thought leaders and hear from a subject matter expert while you enjoy your parfait. Ask questions, argue, learn, and enjoy. Bon Appetit with a side of insight.